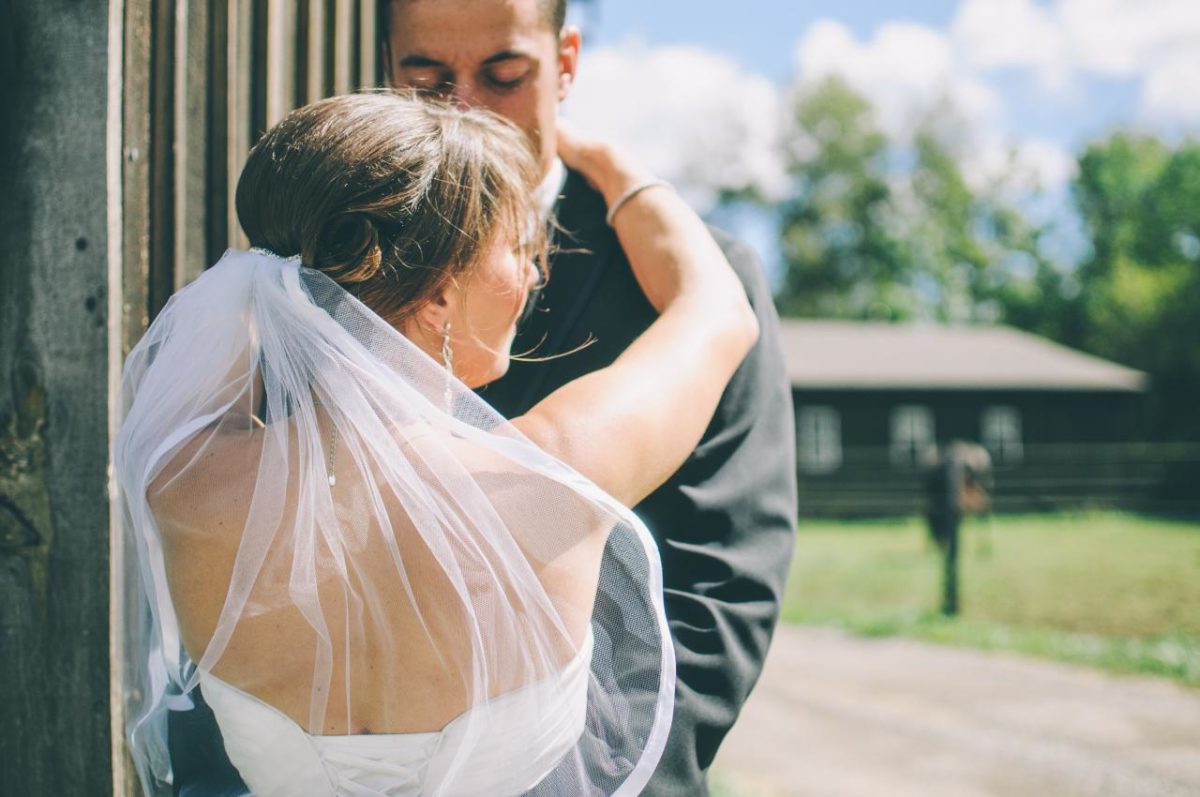 Determining the size of your wedding requires more than just counting cousins and checking the bank account. Plenty of intimate affairs come with extravagant price tags, just as there are oodles of options for throwing a boisterously big bash beyond a backyard barbecue. What's more, for the past year, the size of the wedding was often dictated by pandemic protocols. According to a study by The Knot, over half of couples reduced the size of their guest list, and the majority of wedding receptions had less than 50 people attending. Some of those were structured minimonies, in which the couple planned on a larger sequel later. But even outside a pandemic, there are plenty of reasons to scale up or down. Here's a list of pros and cons for scaling down.
Pro: Saving More Money
As we said before, there are endless opportunities to save and spend money on a wedding that don't have anything to do with guests, unless you think that the only way to attract guests is by spending tens of millions of dollars on a cake. But even if you are making prudent wedding decisions, like shopping for affordable wedding rings and making savvy moves with the decor, the number of guests and the cost of the wedding tend to rise together. It can be kind of disheartening to associate a dollar amount with a guest count, but catering quotes and bar tabs often work on a per head basis. You know what else can be disheartening, though? Paying your monthly mortgage bill while scrolling through your wedding photos. Then, doing the math on how much you spent on people that neither you nor your wife recognize. And it's not just a per-plate charge. A smaller guest list means more venue flexibility. And a time in which multiple celebrations have been normalized, it might make it easier to share the joy of your marriage with your buddy's five-year-old twins in a way that doesn't involve them poking around a hundred dollars' worth of salmon with suspicion.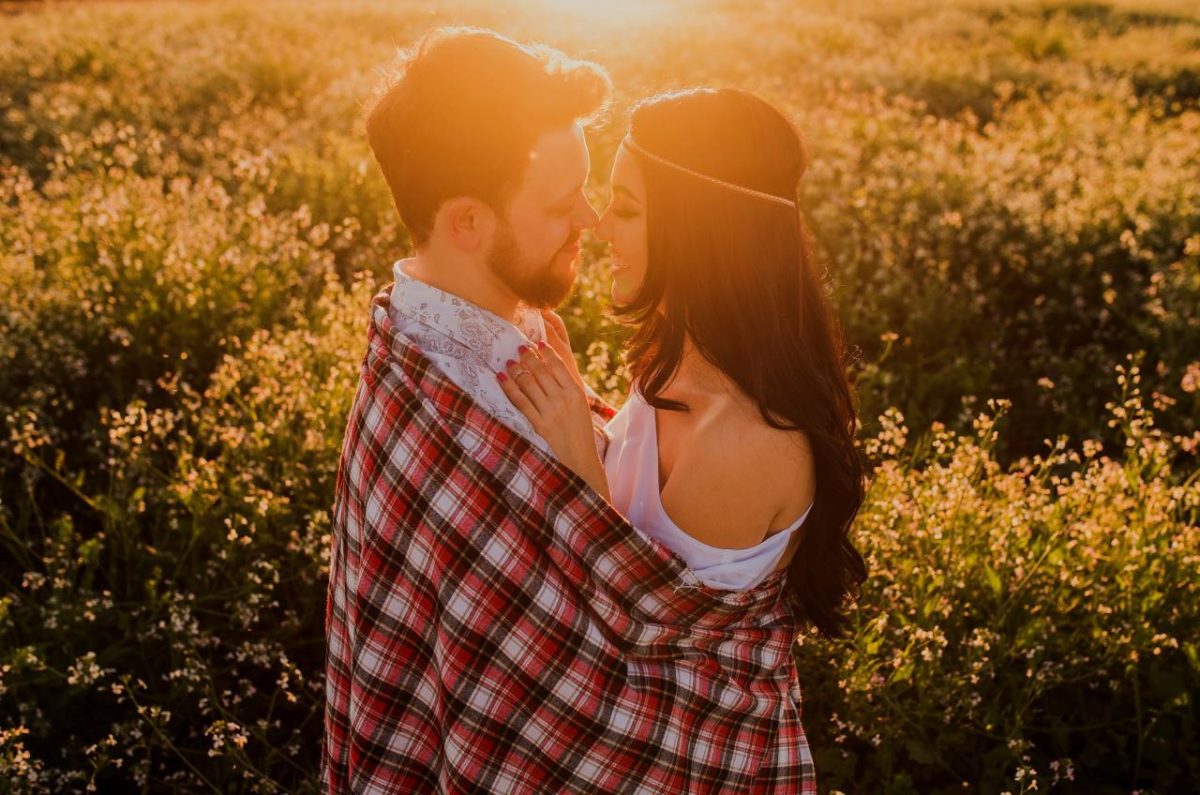 Con: Seeing Less People
On the other hand, maybe your buddy's kids are salmon connoisseurs and Electric Slide stars. Maybe scrolling through those wedding pictures represents an occasion of joy, tinged only by the regret for those who weren't able to make it. Sure, it can be expensive to bring everybody together like this, but when else are you going to have all these people in the room together? The last year has taught us not to take physical proximity and casual travel for granted. How often are you going to issue in-person, heartfelt words of thanks to four sets of grandparents? If your family is scattered about the country, how much would it cost to visit them all? Are you hoping to catch your college roommates at the 20-year reunion? Rather than spending time stressing over which guests to cut, why not just spend time with them?
Pro: Greater Focus
Whether it's interacting with more people or simply accounting for more details, bigger weddings can provide a lot of distractions at a time when you might want to be saving your attention for one person in particular. When thinking of last minute additions that look good draped around the bride, think a wedding necklace rather than an obviously-not-over-it ex-boyfriend. You want to save your voice for "Shout" by the Isley Brothers, not waste it on shouting at someone for leading the conga line into the dessert buffet.
Con: Less Energy
Listen, there are plenty of people who are dance parties unto themselves (the enthusiastic soloist from the 2009 Sasquatch Festival comes to mind). But if your dream wedding involves visions of crowd-surfing or La Marcha de los Novios, then an intimate gathering might not provide you with the dance floor you desire. And if large weddings harbor more variables for drama, they also can provide the kind of drama that can drown it out.
Pro: Giving More Time to Each Guest
At a wedding reception, the bride and groom are celebrities. As they make the rounds towards your table, there's a sense of giddiness. You saw them by the punch bowl earlier, but you didn't want to interrupt their conversation with the teary-eyed woman who is pantomiming how she used to spoon-feed peas to the groom. But now they are actually headed your way! While it is completely understandable that they only have time for a shoulder squeeze and totally believable when they murmur: "It means so much to me that you are here," you aren't exactly getting a quality chat. And that's fine! You're there to witness them getting married, not catch up on what they've been binge-watching lately. But what if there was time for a bit more time together – the kind of meaningful exchange that lets you share your own recent highlights even as you observe one of theirs in real time? What if, instead of having to go from table to table, there was just one table?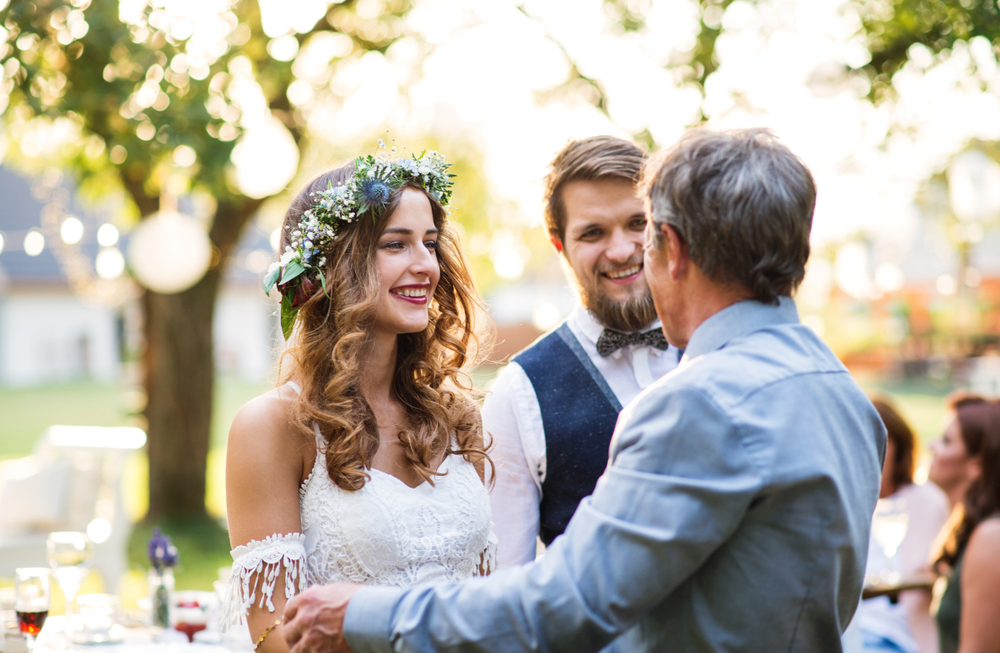 Con: Letting More Guests Give to You
Okay, sure, inviting more guests does usually mean getting more gifts. But this isn't about a registry grab for kitchenware. This is about letting your support network shine and letting the people you lean on in your daily life have a stake in your wedding. That doesn't mean that you summon somebody a thousand miles away because you want an extra set of hands to pack up vases at the end of the night, but there's more to participating in a wedding than just shooting the breeze with the bride and groom. It can be about a whole set of friends reconnected or one set of people who love you learning to work together with another set of people who love you. They may never meet again, or they might be teaming up for Charades at game nights for years to come.
Finally, while small weddings are generally considered 50 guests or less, it's worth remembering that what seems small to one couple might seem huge to another. The most important thing is that the wedding be the right size for you. Here are some additional helpful tips on making that call.