Katie is the author of WeddingFanatic.com. She's been quite the fanatic for some time and just recently started her own wedding planning company, appropriately name Soireé.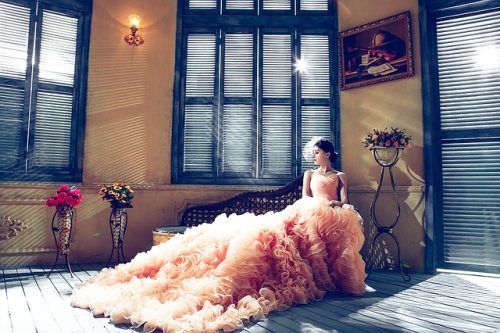 Brandon & Ash are marketing managers of Wedding Fanatic. Brandon works in search engine marketing and is currently developing a few business ideas.
Planning a wedding is challenging, because you want everything to be just perfect and that's where I can help. My goal is to provide you with a website full of interesting articles, helpful hints, creative ideas (and more!) to help you plan your perfect wedding.
Often brides and grooms experience different kinds of stress in the run-up to the big day. Brides are usually more emotional about the wedding plans and grooms can be more concerned about, or even "stressed out" about money. Whether you're a bride or a groom, it's a time where all kinds of stress can manifest itself.
My Wedding Blog and Free Wedding Planning Newsletter are designed to help you alleviate the stress of pre-wedding jitters and enable you to get properly organized so that your dream wedding works out exactly the way you always dreamed it would.
Here are some of the things I can help you with…
Helping you choose the perfect wedding date
What do you do first? Choose and book the venue! Call the church or community center; check with the park service to ensure you can marry barefoot on the beach. If you're set on the venue, you may have to change the date; if you're set on the date, you may have to get married elsewhere.
Helping you stay within your wedding budget
Keep your common sense handy. Don't spend too much on hors d'ouvres, and then have a budget crunch when you're hiring the wedding DJ. Shop around. Get price quotes on everything before signing anything. You'll find that what you want and what you can afford are probably not that far apart.
Wedding lists you can shop with
When you go around with your wedding list, it will be easier to stay on budget. It makes it easier to compare prices and determine what you can spend more on and what you really need to stay within budget on. I'll help you with all of that.
Help choosing the right wedding photographer
Your photographs will last a lifetime. The wrong photographer is a lot worse than the wrong caterer. Look at lots of samples, and make sure that the pictures you want are feasible and that the photographer can take them.
Who's coming to your wedding?
You need a guest count, and you need a list of people to send an invitation to. I'll show you how to avoid inviting the whole world; the reception dinner is your biggest cost, and that cost is directly related to how many wedding guests you have. Remember that costs are different for wedding-only and wedding-and-reception guests.
How to choose a caterer who is right for your budget
Food and price are both critical. Make sure they have a good reputation and provide precisely what you're looking for; you can even arrange a food tasting if you want to be sure it's good.
Plus, great wedding planning tools…
…that you can work with to plan your wedding right, like wedding planning checklists to ensure that everything goes to plan, and a wedding pose list you can give to your photographer.
While some brides thrive on the stress of planning a wedding, most want it to be over with by the time they reach the big day. But with my help you'll not only get through it, you'll even enjoy it 🙂
Whether you just need a little guidance or you honestly don't know where to begin, you can be assured that I'll do my very best to help you plan the perfect wedding you've always dreamed of!
Best wishes, and happy planning!
PS — Please do remember to subscribe to my Free Wedding Planning Newsletter so that you get the full benefit of the wedding planning service I provide. It contains some awesome information and great advice on everything you need to do to make things work perfectly for you on your wedding day!
You can contact us here.