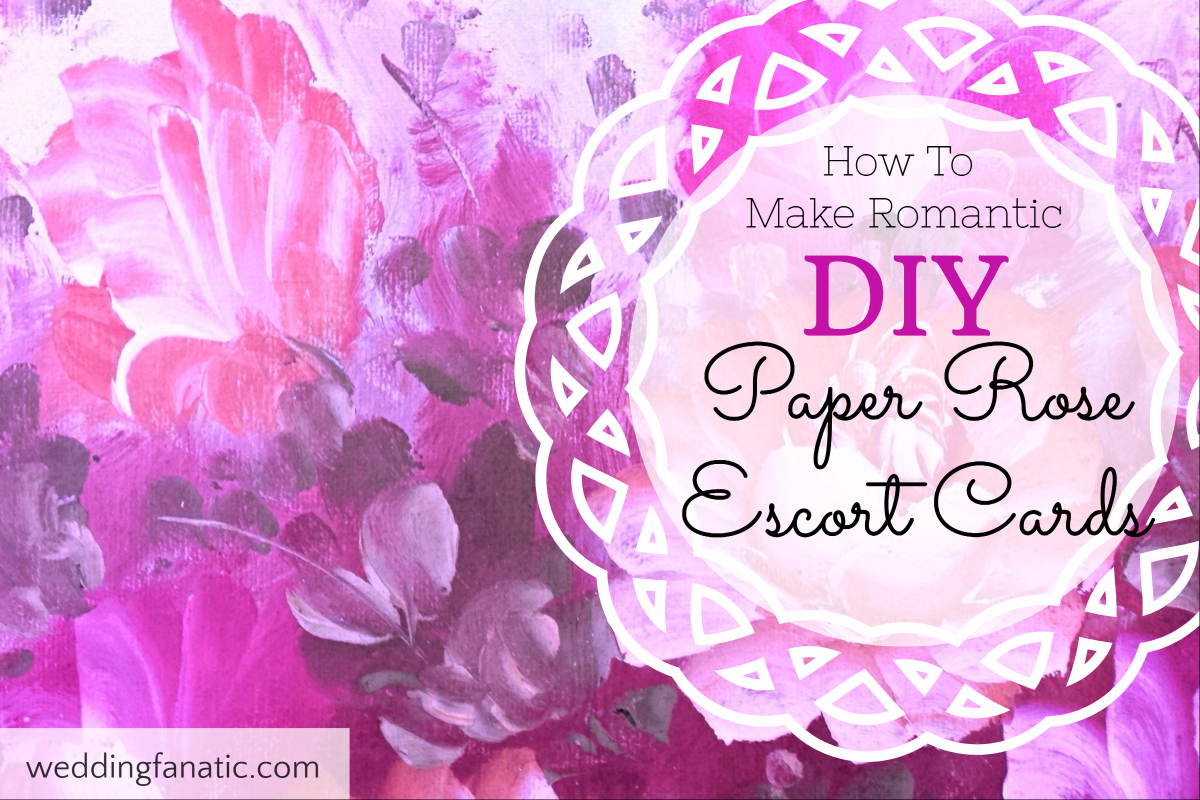 I love this D.I.Y. project, which helps brides create precious rose escort cards with egg cartons. What an amazing idea! This project is an example of a simple but heart-felt personal touch you can add in to your special day. The little details really add up and make your event spectacular! This lovely D.I.Y. detail will surely be noticed by all, as they reach for their personalized escort card! Just follow these steps.
Step One: Gather Your Supplies
You will need recycled egg cartons, a pair of sharp and durable crafting scissors (they need to be capable of cutting through egg carton material), paint brushes, acrylic paint, wire, green tape, and pink ribbon.


If you buy red and white acrylic paint, you will be able to mix several shades of pink which will give your roses an artistic quality.
Step Two: Sculpt The Roses With Egg Carton Material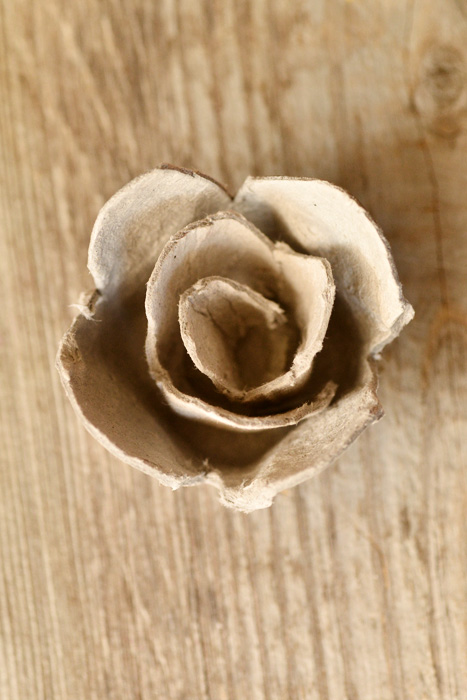 This step involves some careful cutting. The lovely artists who designed this project do a great job of explaining it in their tutorial. You can follow the link above to see detailed pictures. Basically, what you will do is cut out one of the egg carton cups so that it has scalloped edges. You will then cut out another one, except you will use only the edges of this cup (cut away the bottom portion). Wrap the edges in a spiral and tuck it inside the first cup that you cut out. Don't attach them together quite yet.
 Step Three: Paint The Rose
Paint the cardboard in several shades of pink to give your paper rose some depth. Besides red and white, you could also add in a deep purple. Pretty yellow roses would look nice if you have a yellow and green color theme. Think about the color palette for your other decor. Let this dry.
Step Four: Put It All Together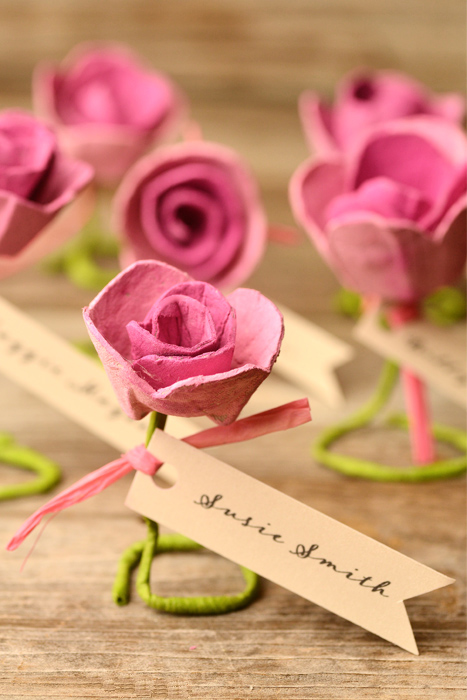 Next, poke two holes in the bottom of the empty cup that you have painted. Thread wire through. Glue the inner spiral of your rose in place. Wrap the wire with green tape, and then attach a little name tag! You can hand letter your tags or print a well-spaced list which you then cut up. You should use thick paper for the name tag, and a cream color will look nice. Tie the tag on with a pretty ribbon.
Do you love this lovely D.I.Y. rose escort card as much as I do? Leave a comment below!