A lovely backyard wedding this turned out to be for Karen and Chris! The yellow and green color palette, the decor, and the flower arrangements all made for a wonderfully rustic affair.  The men in their cream-colored suits looked handsome alongside the girls in their soft mint dresses, cowboy boots, and denim jackets. The photos from their little pictorial on the John Deere tractor are some of my favorites. I particularly adore their "guestbook" in the form of a door — love will certainly be an open door for these two (*wink*). Karen and Chris make such a great team and they put in a lot of time and effort into this wedding. Read all about the details below and have fun browsing their gallery for more inspiration for your own backyard wedding!
How We Fell In Love:
Chris and I started out as friends — we were in total denial that it was anything more. We never hung out or had mutual friends back in high school, but our similarities kept showing their faces and became very clear to us. His sense of humor and "old soul" personality is what I admire most. We actually had our first date on four wheelers! Meeting in the middle in the forest between our houses in the country. Our casual hangouts just blossomed from there.
We Are A Perfect Match:
We are very casual. Both of us don't take things too seriously. We like to goof around and have fun; a playful relationship rather than intense. We appreciate our differences just as much as our shared similarities and interests. Two very different people that have always just seemed to hit it off. It's always been so normal and effortless. It feels like home.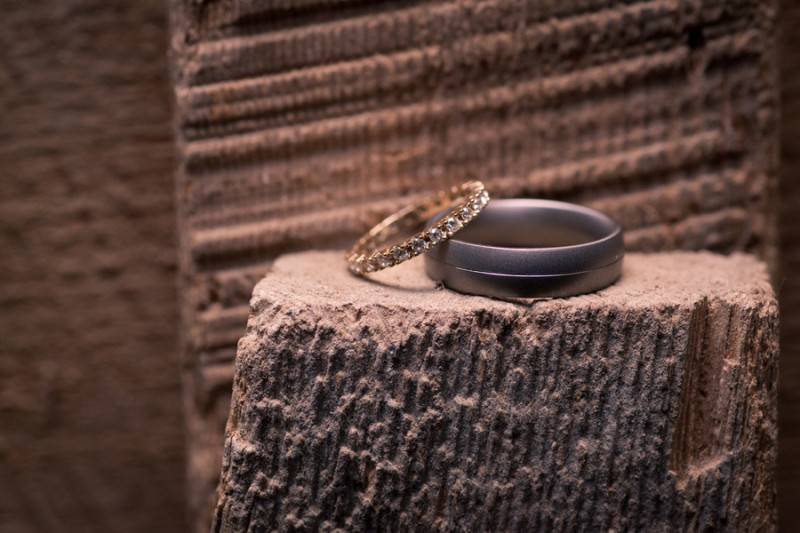 The Proposal:
Chris bought a house in Kincardine, Ontario while I was still working 2 hours away in our home town. One weekend we were painting the master bedroom. And all of a sudden, he got intense and quiet. He started pacing around and I've never seen him so intimidated in front of me! He got down on his knee right when I came down from the ladder and said, "Kare, I want to spend the rest of my life with you, and I want to spend it here. Marry me." Both shaking like a leaf, I said I will! He said his first choice of a proposal would have been on a snowmobile (very us), but we just didn't get enough snow that year! It was an amazing moment I'll never forget.
The Planning Process:
I'm a natural planner as it is — I've always played that role. So planning this event to reflect everything I love was an absolute blast. We involved our friends and made a celebration basically out of everything the whole way through haha. My family, cousins, parents, and myself, were the "designers". We just had an absolute blast doing it. I took my time and collected every old style décor I could find! Doors, buckets, vintage jugs, shutters, lace tablecloths, window frames, and more. We enjoyed such a beautiful time — we gave ourselves just over a year to plan and prep.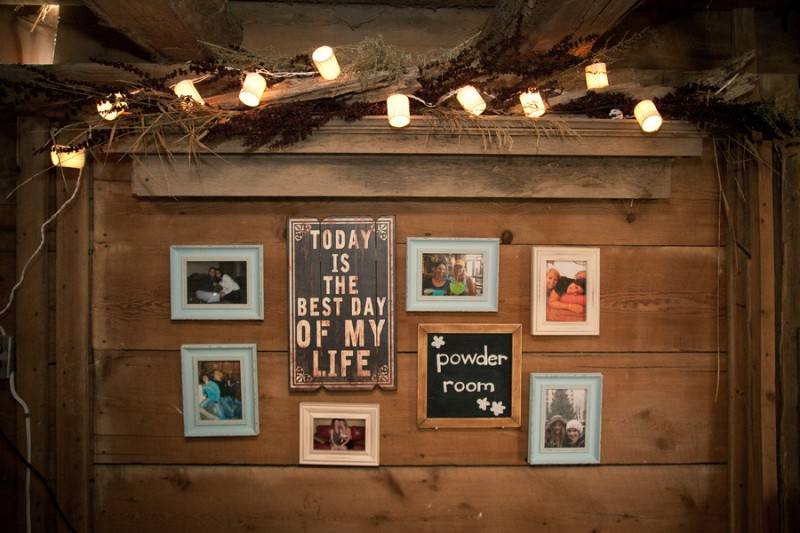 The Challenges We Faced:
I had to continually communicate and remind the vendors of the details because sometimes dates and details get mixed up or misunderstood. You just have to carry on and remember there are only minor setbacks, not major.
The Best Advice We Received:
Don't take things too seriously and don't consider it all a checklist – enjoy every single bit! And slow it down as much as you can. Remember what you're "planning" and simplify it for yourself to get the most out of it. The day is about YOU and HIM.
My aunt also told me something I won't forget — remember to pause and look around. Take it in. And watch the sunset. It was so special cause we had a sunset after all! Even after overcast. Lastly, an elderly lady I worked with once told me, "Make sure he picks you up and takes you over the threshold." Gotta love the old fashioned ways.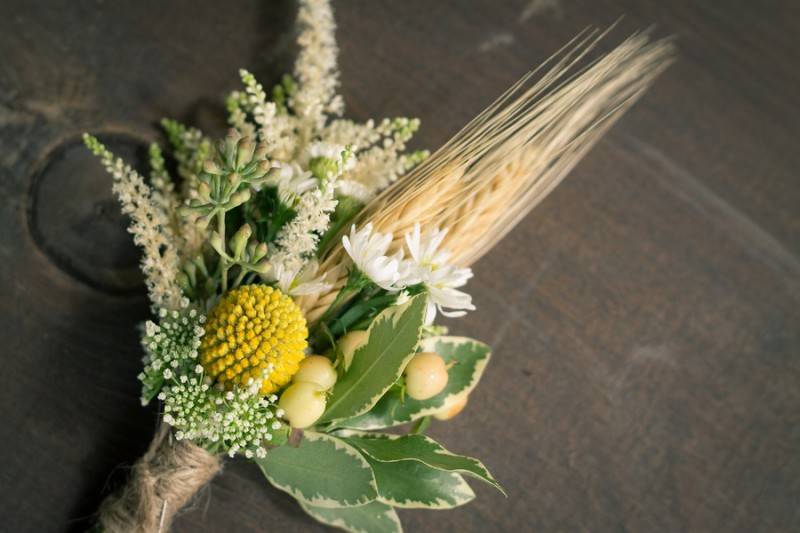 Tips & Tricks For Future Brides:
Price around — don't settle or just do it yourself! Give yourself enough time to enjoy every step.
Planning Advice For Couples:
Just enjoy it! Don't take things too serious and be present. Take your time, change your mind as often as you like until it feels right. Reflect your love in what you're planning.
Wedding Décor Inspiration:
I really just wanted a simple backyard kind of feel, with a boho chic yet rustic flare. I wanted to combine vintage and antiques with a "garden gathering " type of hangout. I incorporated lots of grasses, birch, wildflowers, wooden crates, buckets, and more. Me and my cousins literally even collected ditch grasses for extra flare and length in our buckets! Why not, right?
Wedding Outfit Style:
Our rustic flare mixed with my passion to express boho chic.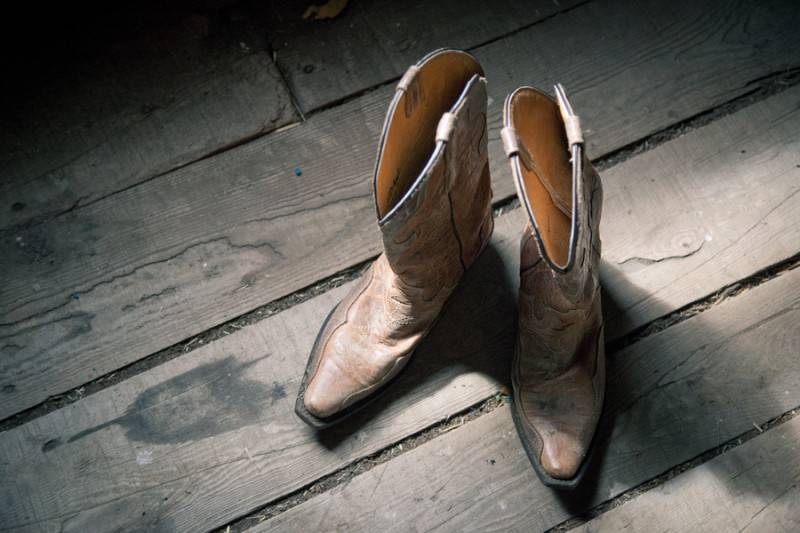 Our Do-It-Yourself (DIY) Projects:
Everything! Mason jar mugs with tags that say, "Your glass for the night for whatever tastes right. Except for drinks at the bar, cheers to drinking from a jar!" (Yes, we made that up.) We made ditch grass centerpieces in buckets, "Where we come from" picture display with pictures of our parents and grandparents, an Old Shutter arbor, and shutters for place cards. The head table fabrics were made by my aunt, mom, sister, and sister-in-law. Signs on the old door with typography by my cousin. The lighting, willow branch chandelier, and carriage doors were provided by her, as well.
Money Matters:
Didn't have a definite budget, so we figured around the $20,000-$25,000. If we were going to have a big wedding, we didn't want to cheap out or hold back. It was either super small and intimate or a family and friend affair! We saved the most on the décor and having no wedding planner or designer. The amount of rentals made was very minimal! Our biggest expense was on the hall rental — it was a gorgeous historic dance hall right on the water with a patio. Made for an unbelievable setting! People could venture on the boardwalk also.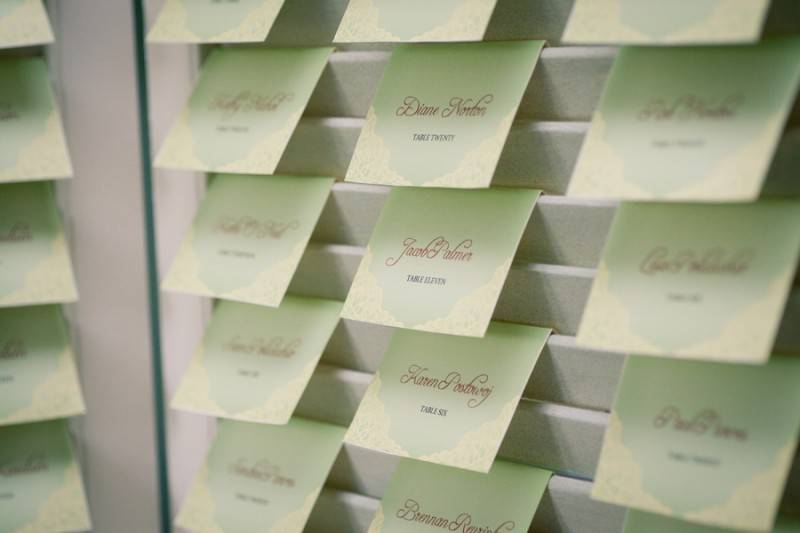 The Guest List:
We invited 210 guests, and 190 came. We were blown away at the turnout since everybody had to travel and stay over! We have the best friends and family support in the world and felt even more blessed. It was such a riot!
The Songs:
Music was probably one of the most important things to me. We are country and southern rock lovers and incorporated a lot of Allison Krauss, CCR, Bob Seger, Miranda Lambert, Lynard Skynard, old Gospel tunes, Dolly Parton — feel good for the soul kind of songs. I also had to throw in some Frank Sinatra and Dean Martin music. Old soul music; romantic and sets the scene.
Bridesmaids' Song: "I Will" by Allison Krauss
Bride's Entrance: "I Can Only Imagine" (Instrumental) by Mercy Me
Signing of Our Names: "Makin' Plans" by Miranda Lambert
Recessional: "Would You Go With Me" by Josh Turner
The Honeymoon:
Costa Rica — right in the rainforest by Arenal Volcano. We stayed at a resort called Arenal Nayara. We had our own casita with hot tub, garden shower, hammock, etc.!
Highlights From the Ceremony and the Reception:
My mom singing for all of us. The donut stand and nachos and taco bar hits it bang on as well. We incorporated an old John Deere tractor for photos. This was provided by the groom's uncle and meant so much – it reflected the groom's passion for farming to go with a day that truly reflected every aspect of us and what and who we love. Crazy thankful and crazy blessed!
Favorite Part of the Day:
Very hard to answer and pinpoint! I would say at the reception when I paused, looked around, and took it all in. Having a massive gathering of the most important people present in your life is the BEST feeling ever. And is always what I try to do when I plan. I love when others are having fun. I loved the environment that we created. The fact that it was such a successful yet laid back celebration was pretty awesome. What more could a couple ask for?
A Memorable Moment:
My mom Singing at my wedding. Was incredible . And my little brother (who has autism) walking down the aisle behind my dad and I. He was our escort. Totally not planned and I adored it.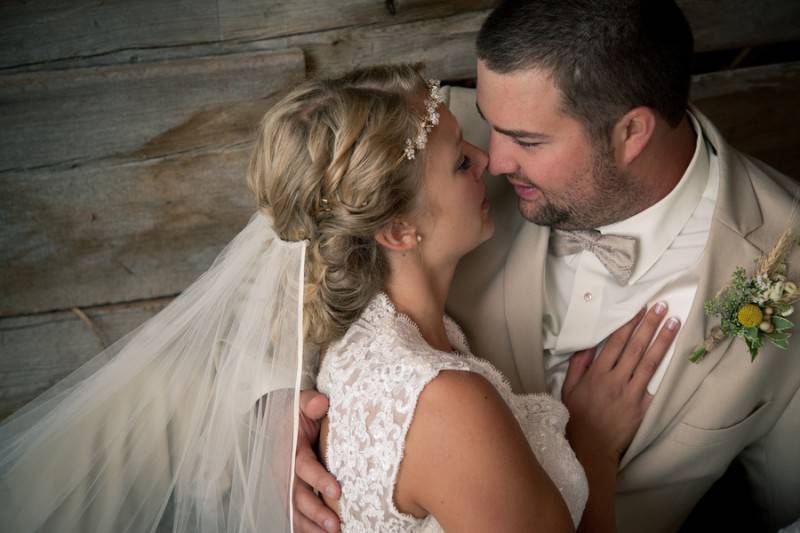 VENDORS:
Photographer: Photography by Sophia Lemon
Dress Store: Anthropologie
Bakery: Armstrong's Home Bakery
Videographer: Deja View Video
Floral Designer: Everlastings Flowers & Gifts
Dress Store: Mimi's Bridal Boutique
Equipment Rentals: NJS Design Event & Party Rentals
DJ: Power Trax