If pink is your color, then this is your post! Today, we're highlighting some absolutely gorgeous pink wedding cakes. It's perfect if you need a little inspiration for picking out your own design, so grab a cup of coffee and enjoy!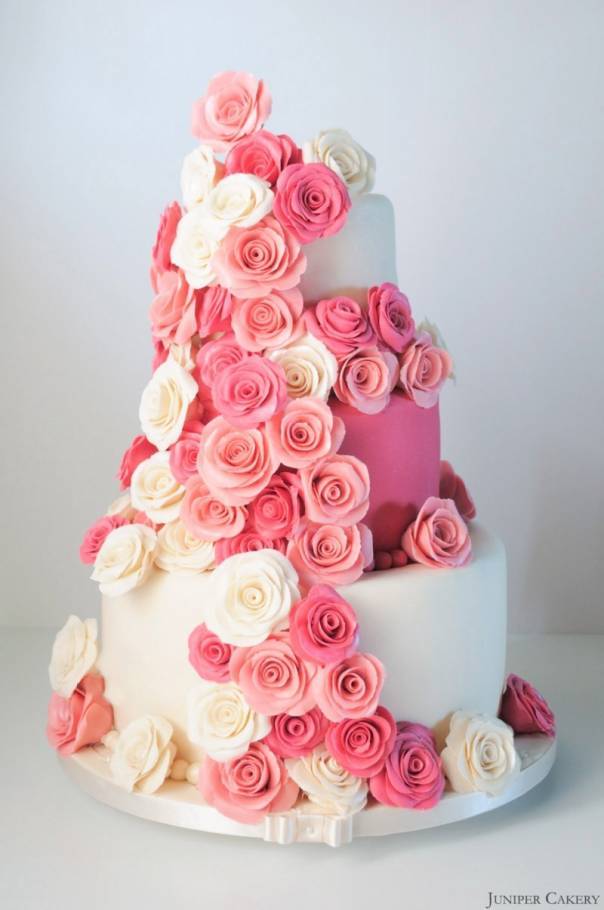 This amazing wedding cake is actually white and pink. It features three tiers and has roses galore cascading down the sides. It's absolutely breathtaking and perfect for the bride who loves pink.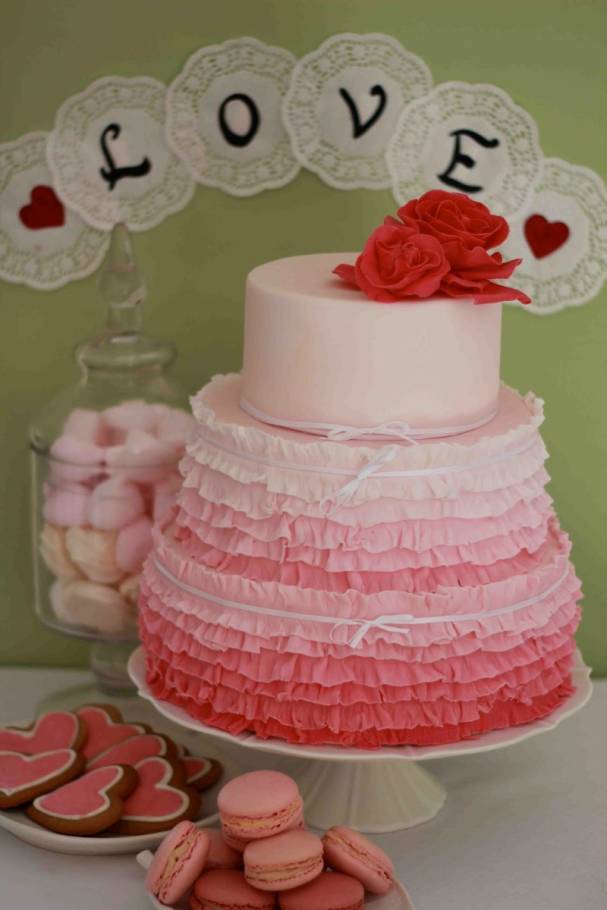 Another three-tier, round cake, this pale pink delight features tons of ruffles on the bottom two tiers. The ombre look gives it interest and it has loads of texture, making it truly gorgeous.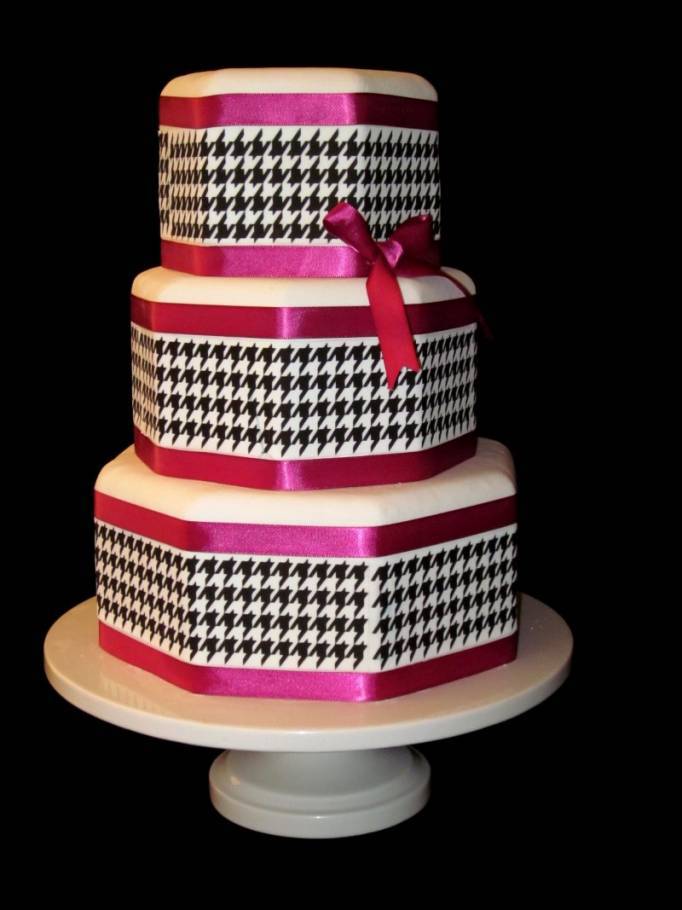 If you consider yourself an "edgy" bride, this cake is perfect. It features a black and white hounds tooth design with pink ribbon.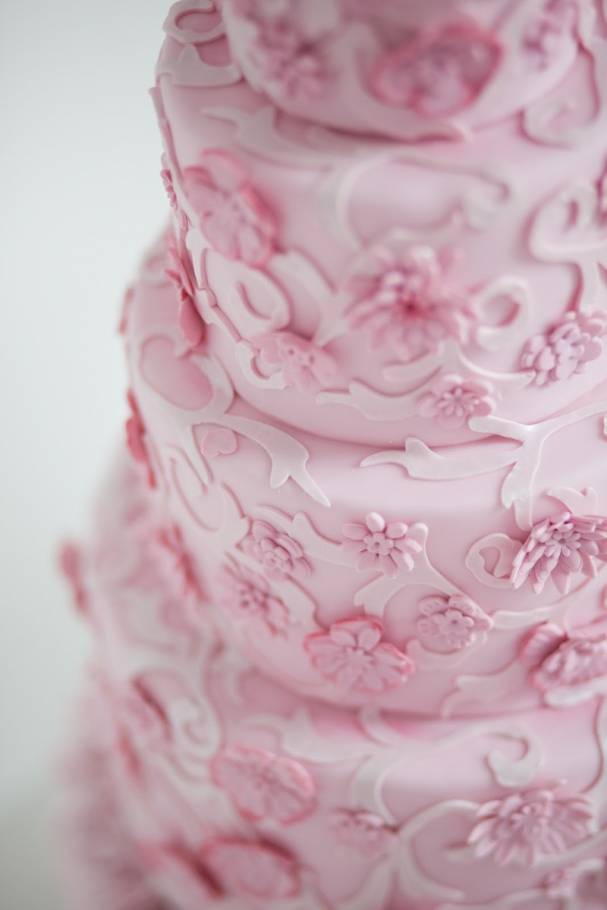 This intricately designed wedding cake looks like pink lace, but it is actually fondant. It also features flower cutouts, all in the same pale pink for loads of beautiful texture.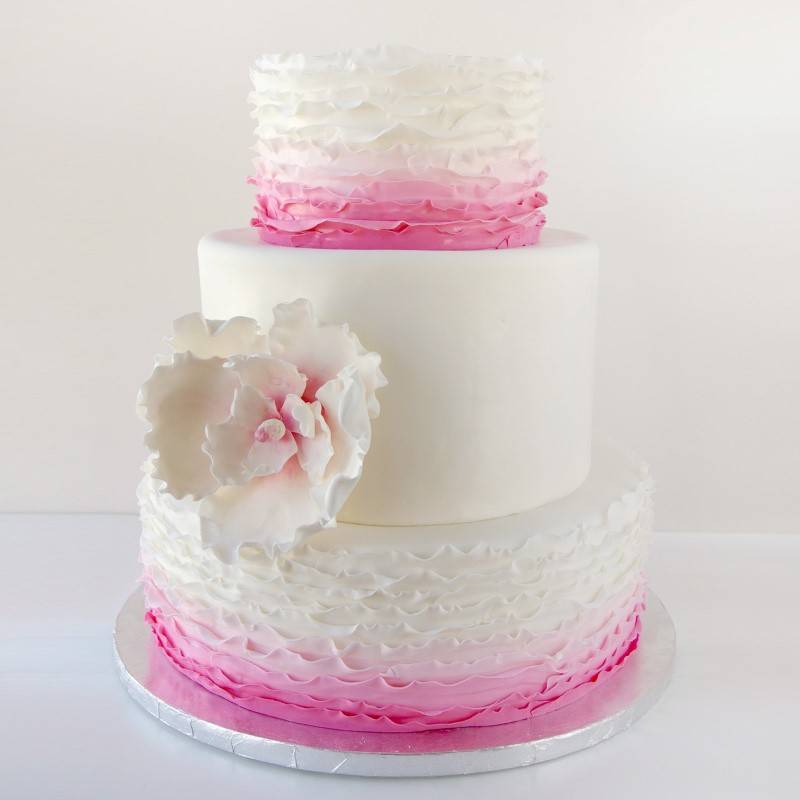 From white to pale pink to fuchsia, this cake is elegant, feminine and gorgeous. It features a huge blossom on the side, delicately colored, making this the ultimate pink cake.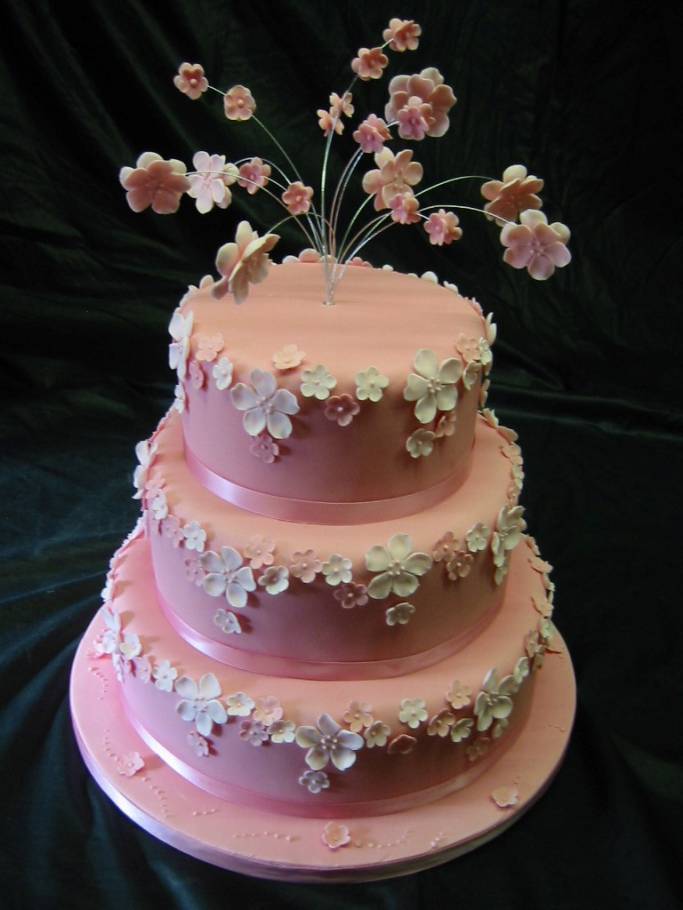 This bubblegum pink cake is adorned with delicate white and pink flowers and features a shower of blossoms at the top.
Sophisticated and girly, this round, three-tier cake features tons of pink embellishments. We love the break between the second and third tier and the fishnet look of the ribbon there.
There are so many different designs and beautiful pink cakes, but these are some of our favorites. Hopefully, they will help you as you choose your own beautiful pink wedding cake.