If you want to do something truly fun and whimsical for your wedding, why not hire your baker to create an upside-down wedding cake? They're more popular than you think and can be just as beautiful (but much more interesting) than a typical wedding cake. Check out these 5 amazing upside-down wedding cakes for inspiration.
Ruffled and White
This beautiful upside-down wedding cake features delicate ruffles and beautiful flower embellishments. It looks just like a traditional or romantic wedding cake, turned on its head!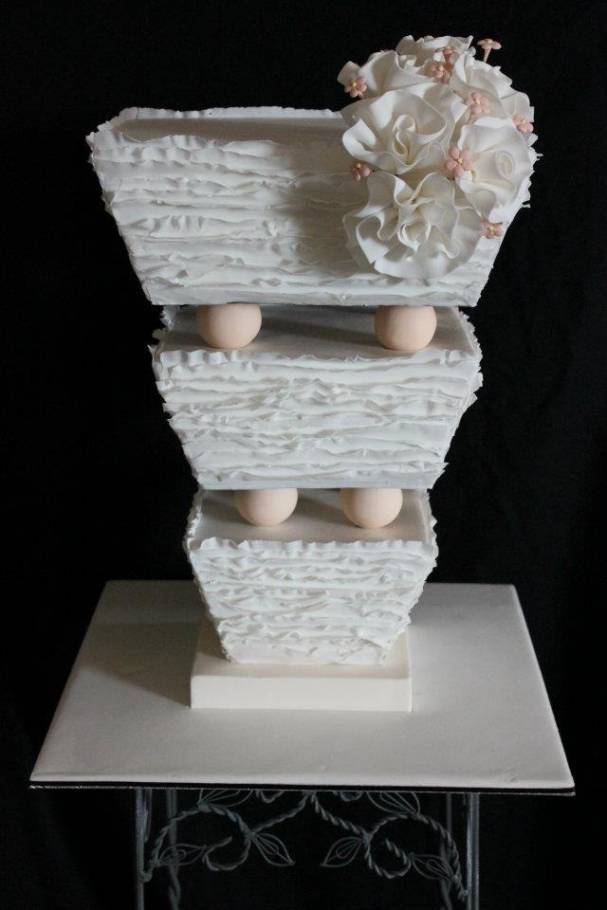 Elegant and Beautiful
This amazing cake is very elegant and features geometric lines, the classic "black and white" look and lots of bling as well. It's an incredible feat and very striking!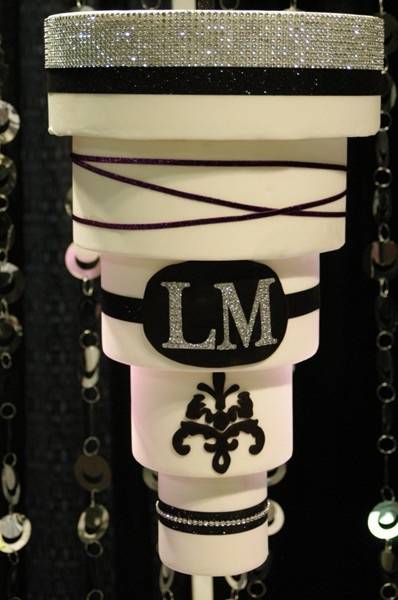 Red and White Striped
This gorgeous cake features incredible scrollwork as well as red fondant stripes. But the most striking thing about it is that it's upside-down!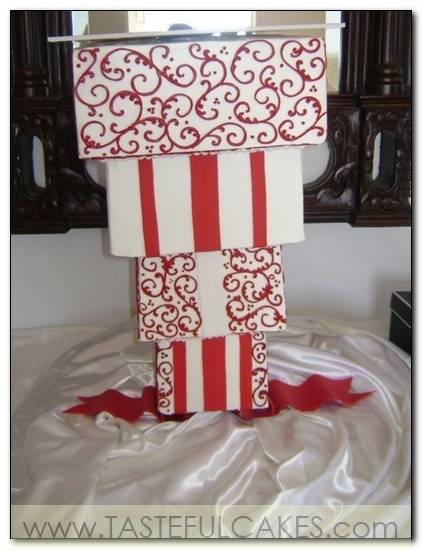 Colorful Cake
This colorful upside-down wedding cake looks to be inspired by the 80's. With lots of colorful embellishment as well as flowers, it's anything but boring.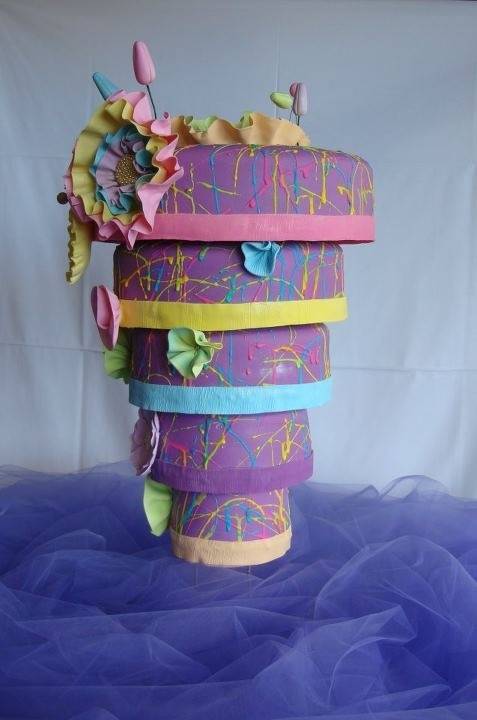 Circles and Dots
This fun cake features tons of circles and other geometric shapes in dusty blue shades. It's beautiful and incredible.
These are just a few ideas you can use if you want a truly unique wedding cake! Get together with your baker and go through other photos of upside down cakes to see what might be possible for your wedding.