If blue is one of your wedding colors, it makes sense to dress your lovely bridesmaids in blue. Whether you're having a difficult time choosing the perfect shade or the perfect style, perhaps the gorgeous blue bridesmaids' dresses below will inspire you.
Short Styles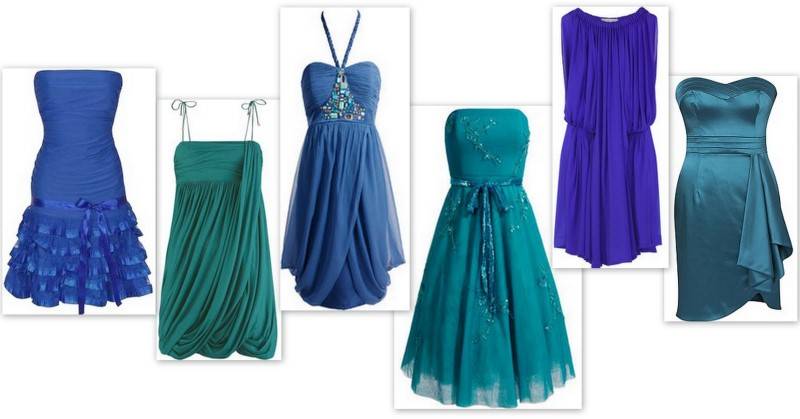 Each of these beautiful dresses is a short, sassy dress that bridesmaids will look spectacular in. They're perfect for a spring or summer (or even fall) wedding, and range from royal blue to teal. The strapless ruffle dress is flirty and fun, the teal bubble dress is flattering and sexy, the royal blue halter dress is elegant and playful, both strapless teal dresses are elegant and would work well for formal occasions, and the royal blue sleeved dress is understated and pretty.
Long Styles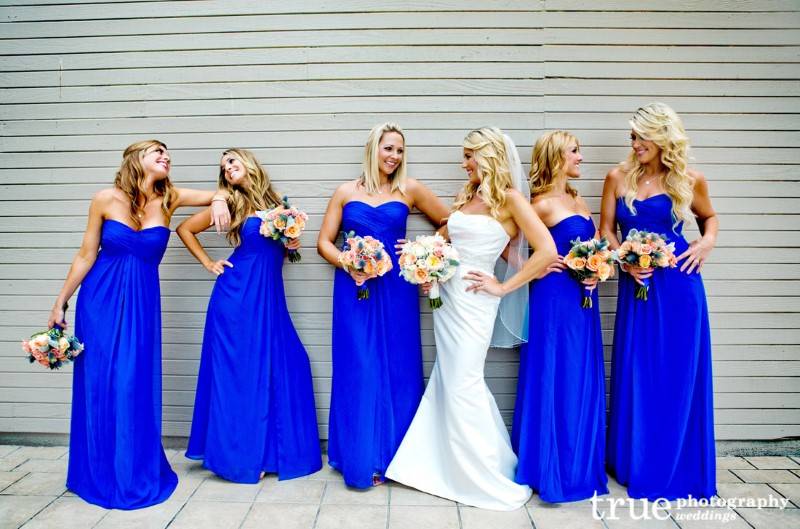 These dresses are absolutely beautiful for a summer or fall, casual wedding. They're flattering and simple, which will allow for more elaborate jewelry or hairstyles.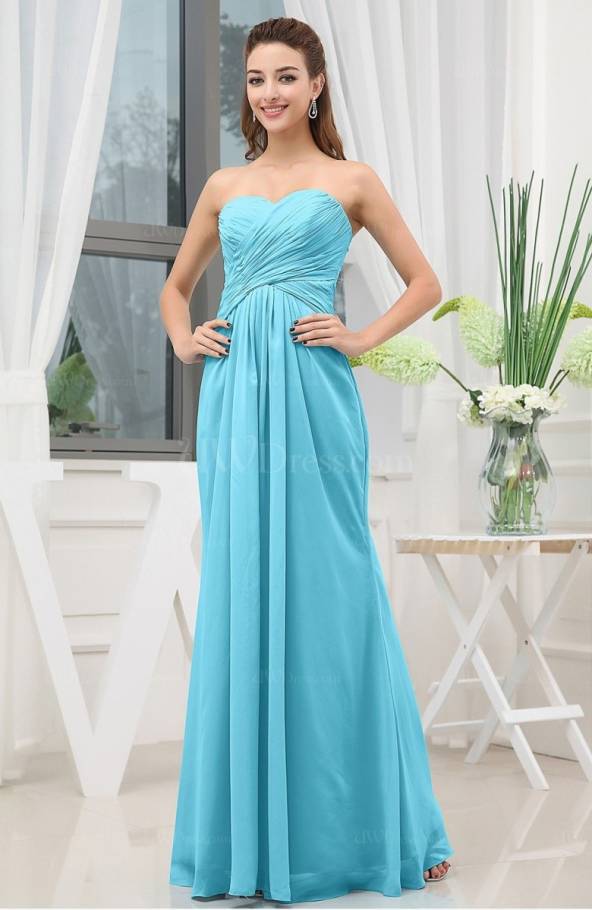 This flattering Tiffany-blue dress features a wrapped-style bodice that flows down into a slightly flaring skirt. This style is flattering on any body shape and the color is beautiful.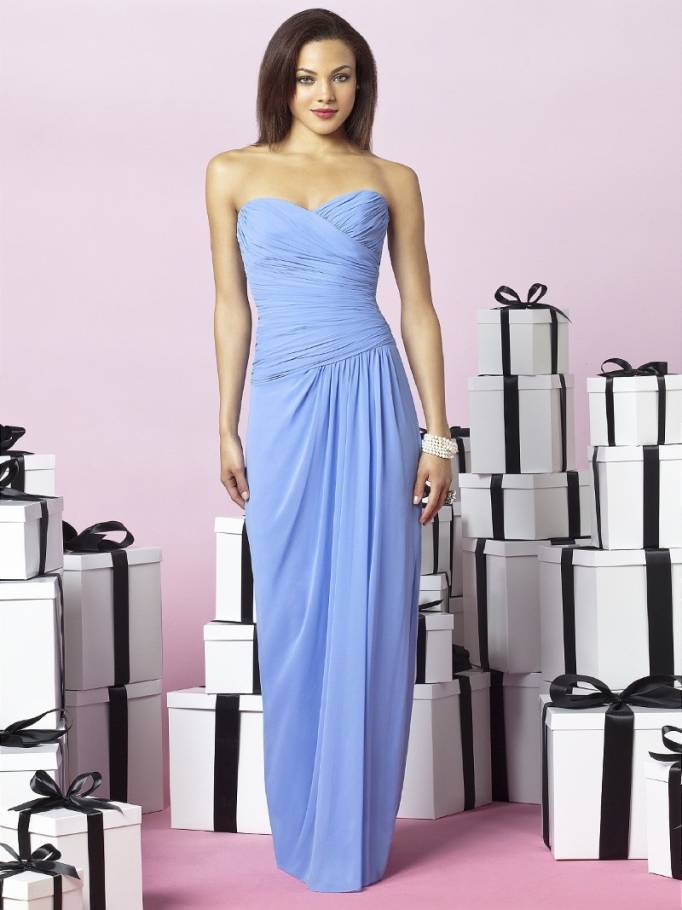 This feminine and pretty blue dress has a tint of lavender, making it light and fresh. It's perfect for any season and is flattering for all body types.
These dresses are all absolutely beautiful, and should provide you with some unique inspiration when it comes to choosing your own bridesmaids dresses!