You're getting married! This is an exciting time in your life and the next several months will be filled with the magic (and sometimes the stress) of wedding planning. But first…you need your bridesmaids – the girls who will stand beside you through it all. Here are some clever and creative ways to "pop the question" to potential bridesmaids.
Bridesmaid Shot Glasses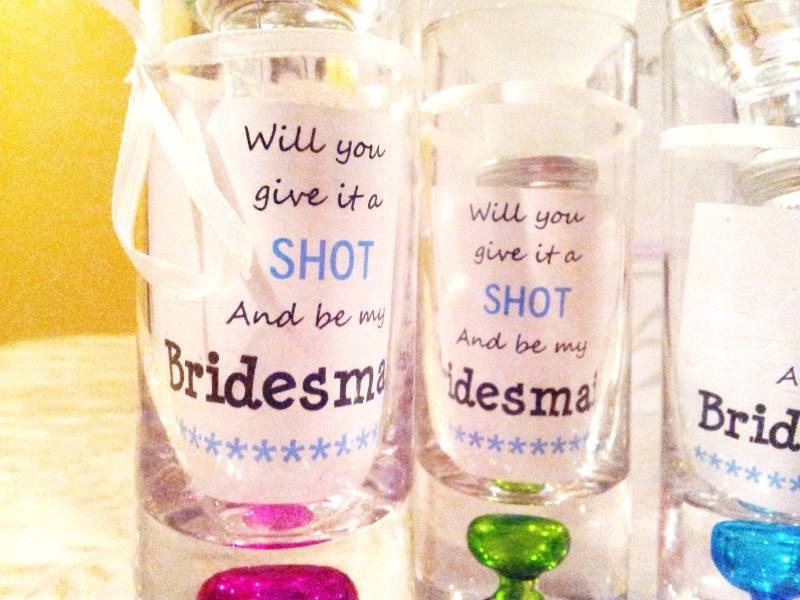 These are too cute! A small gift for each bridesmaid, these shot glasses ask the question for you, with the quote, "will you give it a shot and be my bridesmaid?"
Propose with Wine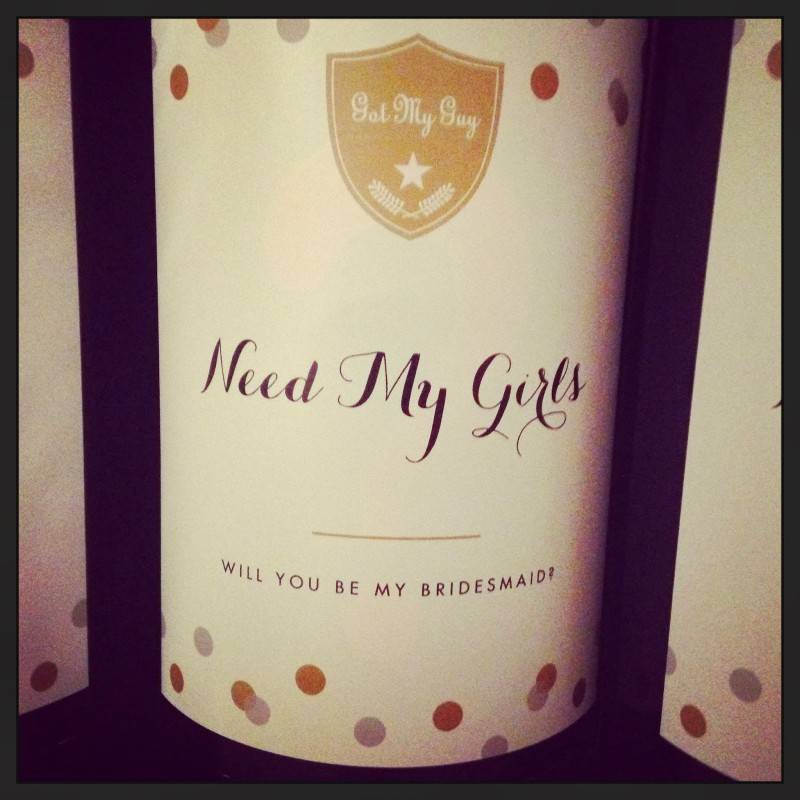 Create your own wine labels asking your girls to be your bridesmaids, then place them on each girl's favorite bottle of wine.
A Bridesmaid Puzzle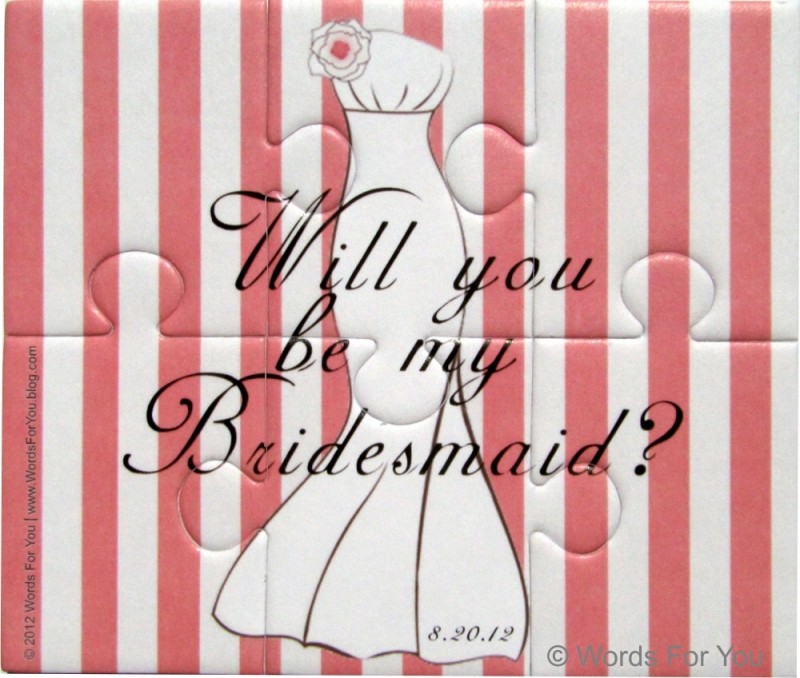 Make your future bridesmaid do this little puzzle and watch her face as she realizes what it says!
A Sweet Gift and a Little Poem
These adorable gifts, created by Briguys Girls on Etsy, are perfect for popping the question to your bridesmaid.
Propose with Coffee
If you and your bridesmaids are coffee drinkers, this is the perfect gift. The spoon features an adorable quote and the gift comes complete with a packet of gourmet coffee!
These are just a few of the super sweet ways that you can ask your girls to be your bridesmaids!