If you've ever thought of making your own wedding dress, or having a talented friend or family member make one for you, this is the post for you. While the phrase "handmade wedding dress" may conjure up horrific images of taffeta and puffy sleeves, you'd be surprised at how beautiful they can be!
Ona's Repurposed Silk Dress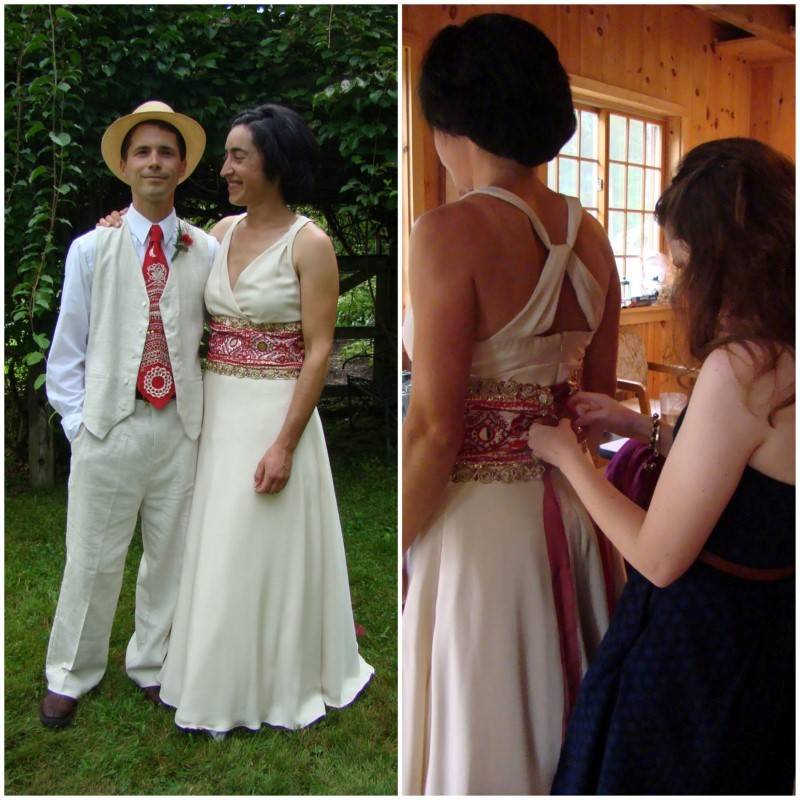 This amazing dress was made from a $3 thrift store purchase and some additional fabric! It's absolutely beautiful and turned out amazing.
Ivory Sleeveless Wedding Dress
This stunning dress was handmade by Etsy designer alexbridal. Not only is it completely handmade, but still more affordable than most gowns at the local bridal shop!
Tea Length Wedding Dress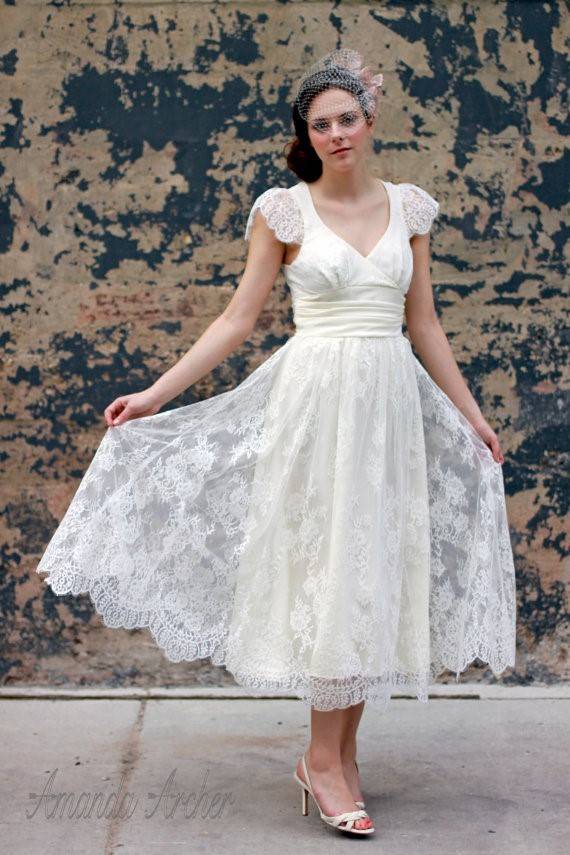 Another Etsy designer, AmandaArcher, created this beautiful tea-length wedding gown. It has a vintage feel and is perfect for a formal or non-formal wedding.
Emma's Handmade Wedding Dress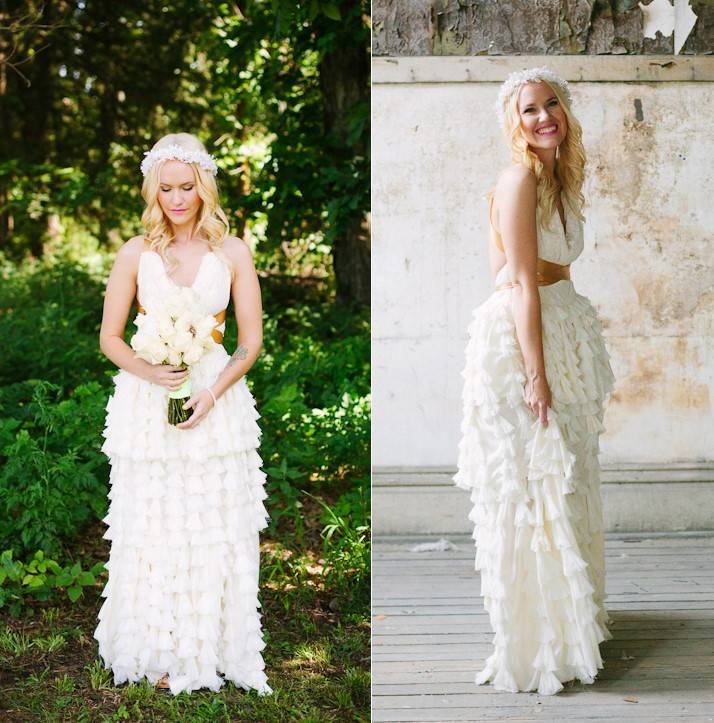 Emma's handmade wedding dress was completely designed and created by her sister, with help from a few friends. It's absolutely gorgeous!
Brittany's Handmade Wedding Dress
Seeing this dress, you'd never believe that it was handmade from the fabric of several estate-sale dresses and Goodwill dresses! It's absolutely lovely and looks totally haute couture!
As you can see, handmade wedding dresses can be truly breathtaking. With that in mind, if you plan to make your own dress or have it made, make sure the process is started well in advance so there are time for fixes and fittings!