If the traditional, floor-length gown just isn't your style, don't worry. You have plenty of other options and alternatives. You've come to the right place if you're looking for bold and beautiful wedding dresses that others might consider daring but to you, are just right!
Short and Sheer
This beautiful sheer wedding dress can certainly be labeled bold. It's short, strapless and barely there. If you're not too sure about donning this masterpiece to your church wedding, why not consider it for a sun-kissed beach wedding?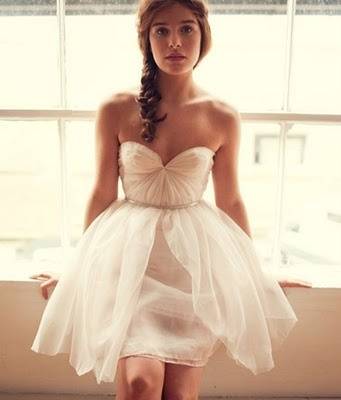 Red and Regal
This crimson piece is absolutely gorgeous, and when paired with crimson red lipstick, it's killer! This is the perfect dress for the bride who wants to make a statement at her wedding.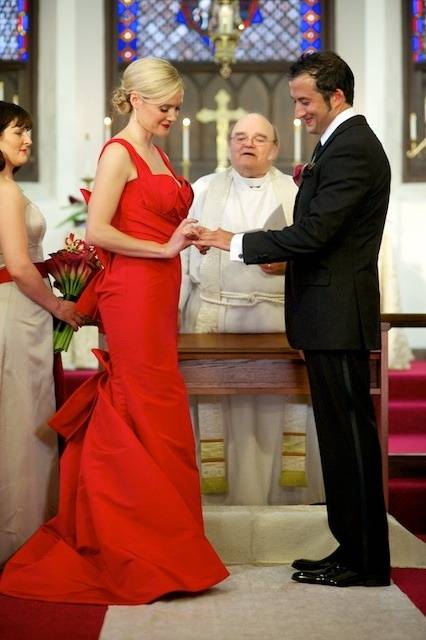 Shimmering Sheath
This shimmering sheath wedding dress is bold, but not so bold that you'll feel like a criminal. It features the traditional ivory with a sheer sheath and lots of romantic bling.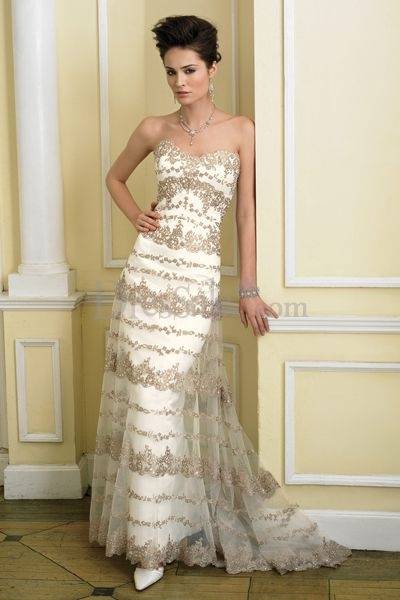 Sexy and Slimming
This corset-style dress is bold and beautiful. It's perfect for the bride who is having an intimate wedding and wants to knock her husband's socks off!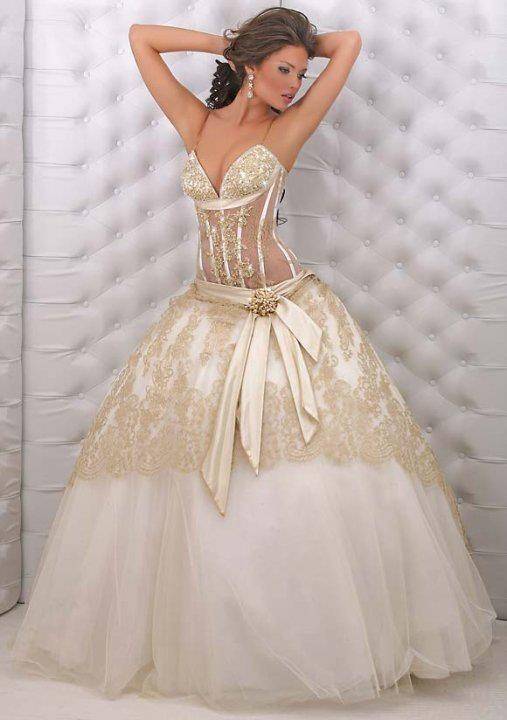 Gold and Glamorous
If white isn't your color, this gold dress is just the ticket. It's absolutely breathtaking, and perfect for a girl who wants to stand out in a crowd. Plus, it's elegant and perfect for any season.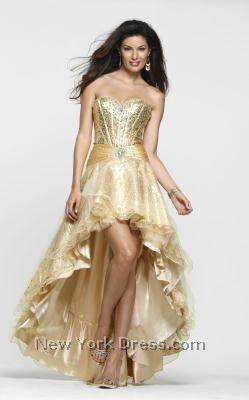 These are just a few of the bold dresses you can wear if you don't want the traditional wedding dress. They should give you some inspiration when you're choosing your own dress!