A lot of brides don't think much about the wedding aisle until it's nearly time to get married. However, there are some really special things you can do to make your aisle just as beautiful as every other part of your ceremony and reception. Check out these stunning wedding aisles for some aisle inspiration.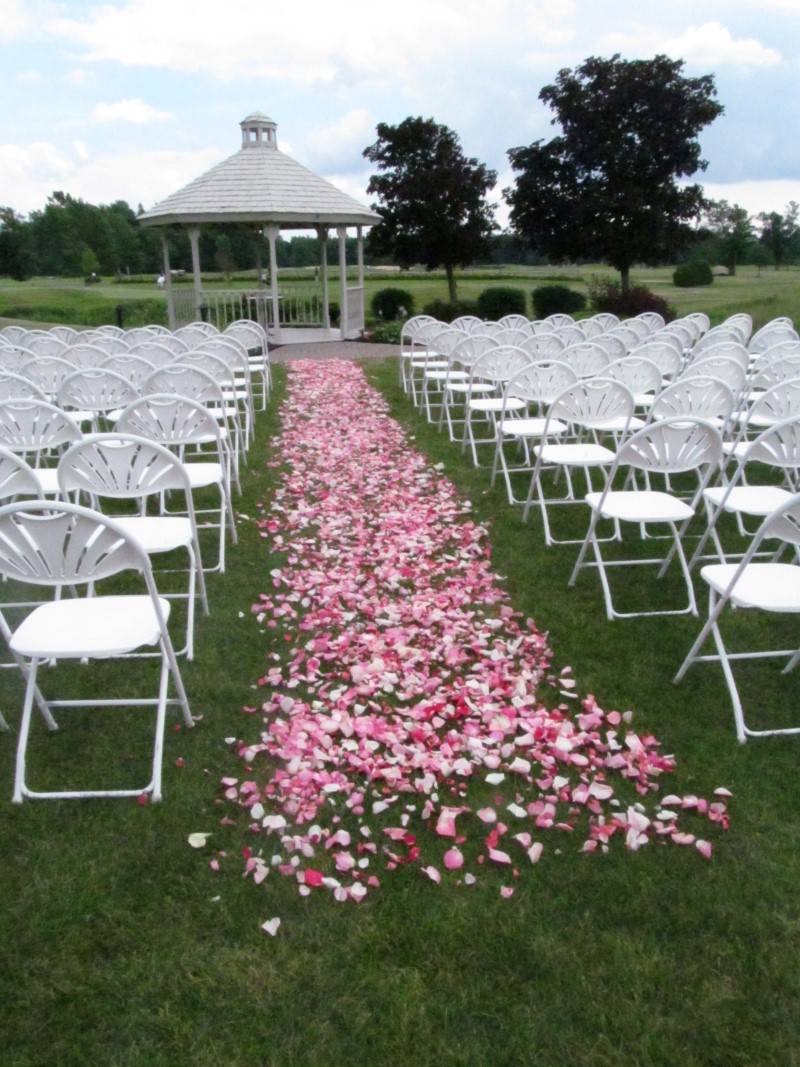 This aisle is simply beautiful because the eye is drawn there. The chairs are simple white and the gazebo isn't over-decorated. The rose petals are different shades of pink and placed in a thick carpet waiting for the bride.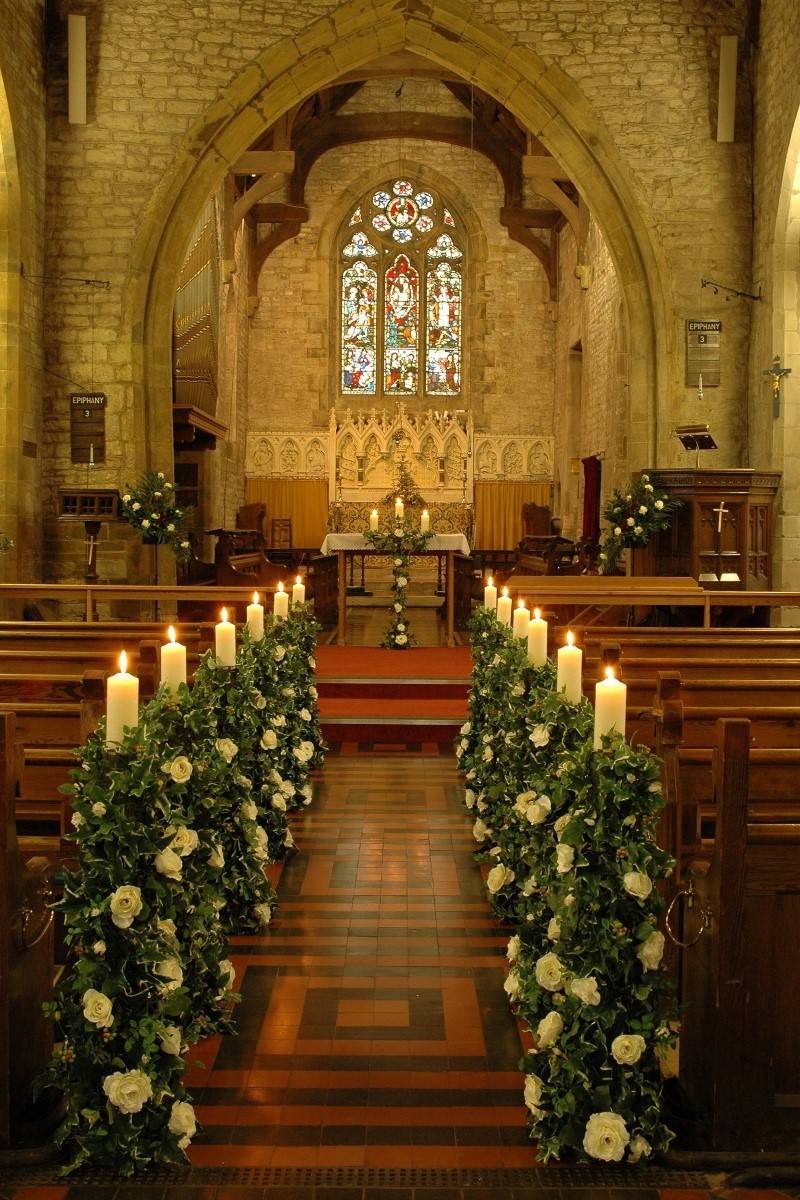 The aisle in this church wedding is unbelievably beautiful; each side is draped with greenery and white roses and topped off with candles, giving it a very magical look.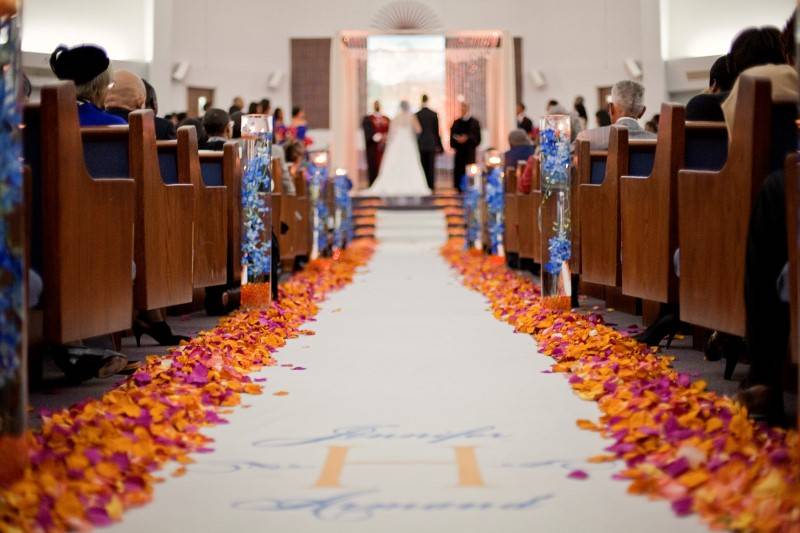 Another beautiful church wedding! This aisle features the white monogrammed runner but the sides are edged with mounds of red, orange and purple rose petals.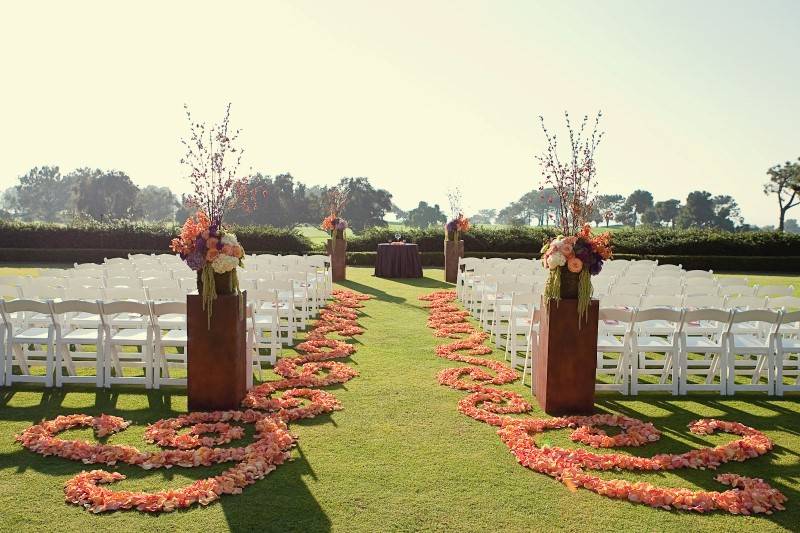 This aisle features beautiful designs created from rose petals, which really draws the eye toward the altar at the end.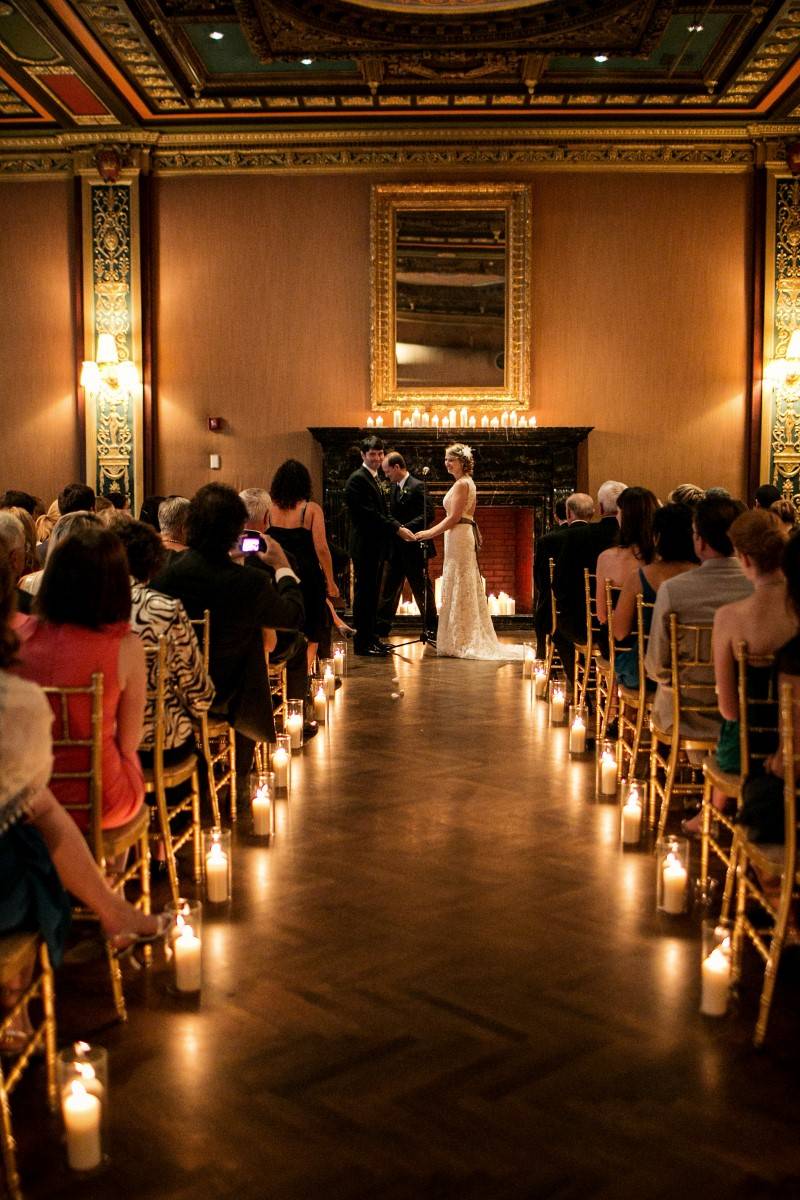 This idea is simply done, but the effect is dramatic and beautiful. The aisle is lined on both sides with tall candles in glass jars.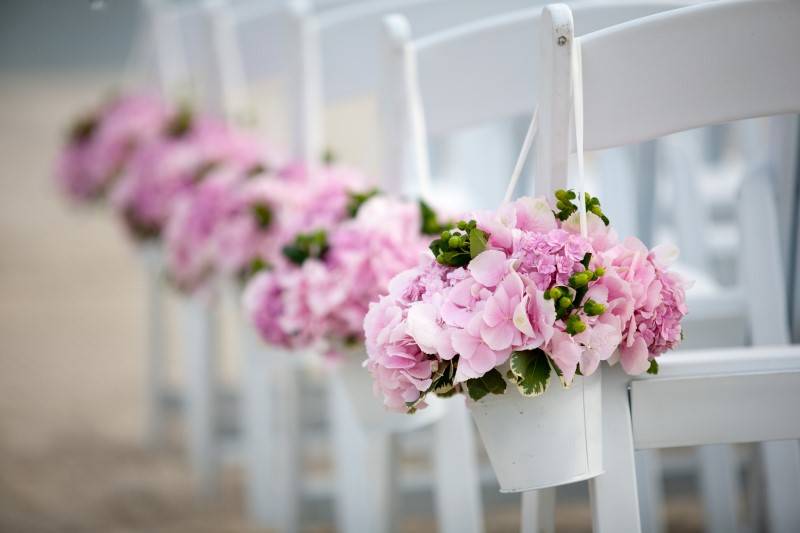 This aisle is made gorgeous by hanging flowers from each chair, creating a streamlined look that draws the eye down the aisle.
These are just a few examples of just how beautiful your wedding aisle can be with a little planning and some creativity!