You should be sent off to your honeymoon in style, so the traditional "rice tossing" has to go. There are some really unique and inventive ideas that are beautiful and will certainly look great in pictures. Check out these 3 stunning reception finales.
The Sparkler Send-Off
If the wedding reception will take place after dark or at dusk, this is a perfect idea. Sparklers are beautiful and make for some gorgeous wedding photos.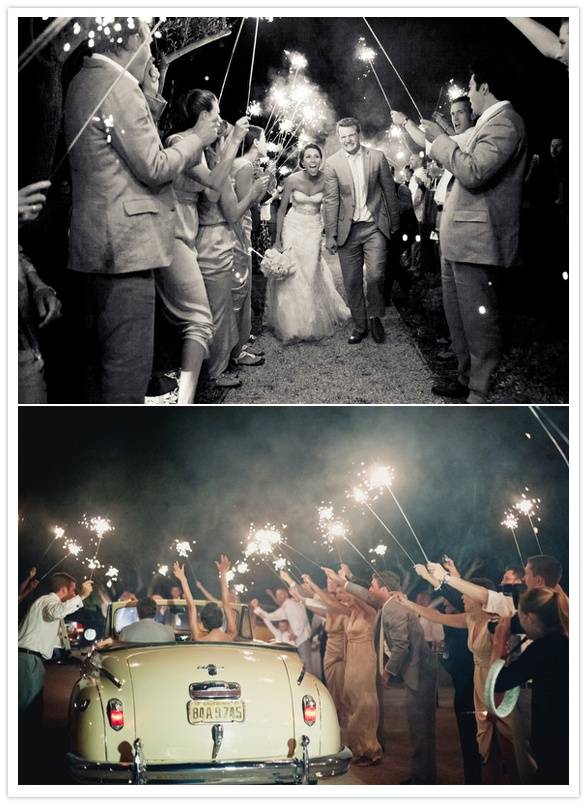 Plus, your wedding reception venue may prefer this to rice or birdseed or confetti. Sparklers are affordable and can be packaged to fit your wedding theme with colored ribbons or envelopes.
2. The Fire Lantern Finale
Fire lanterns are absolutely gorgeous and each one set off by a guest can represent a wish for happiness and blessings. When several of these are in the sky, it's absolutely beautiful.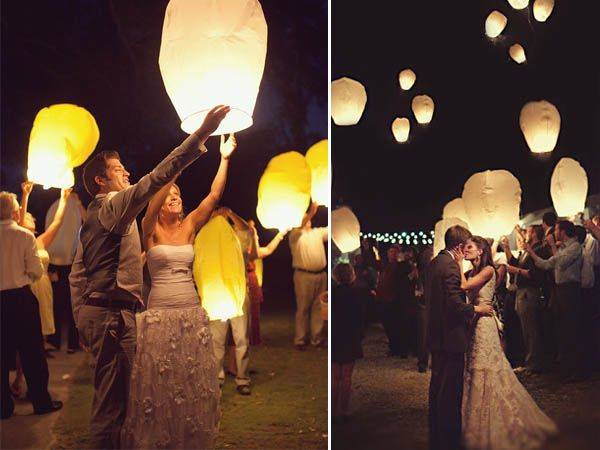 A great idea is to tie fishing line to the lanterns so they can be in the sky, but they won't drift off anywhere and will come back down once the fires are extinguished.
3. Wedding Fireworks
If you're in an area where you're allowed to have wedding fireworks, what could be more beautiful?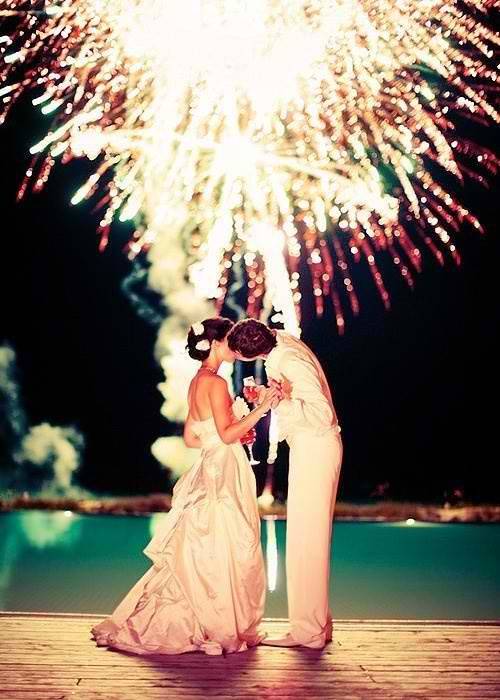 All you need is one or two artillery rounds to create a beautiful send-off and for a few stunning pictures! It's important to check with local authorities before choosing this idea, though!
These beautiful ideas will not only impress your wedding guests, but will give you memories that you will cherish for many years to come.