Wedding signs are really popular in 2014, especially handmade, rustic-looking signs. If you want to create a beautiful sign for your own wedding ceremony or reception, here are 5 touching ideas!
You Are The…
This charming wedding sign is perfect for any wedding theme.
It says, "you are the twinkle in my eye, star in my sky, beat of my heart, mate to my soul, skip in my step, smile on my face, bee to my honey, song in my heart, love of my life."
This is the Start…
This is another touching sign that sums up a fairytale love between a couple.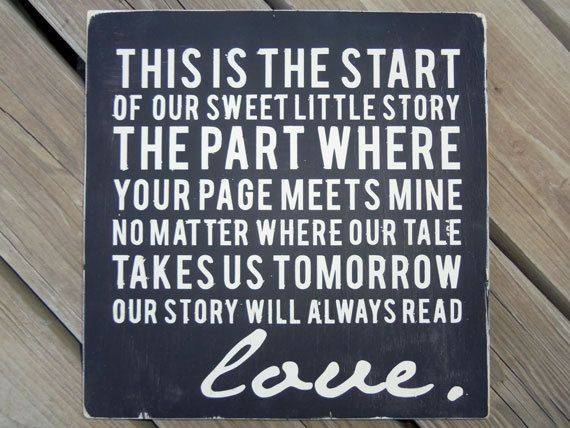 It says, "this is the start of our sweet little story, the part where your page meets mine. No matter where our tale takes us tomorrow, our story will always read love."
You're My…
It's amazing when just a few words come together to create a massive impression.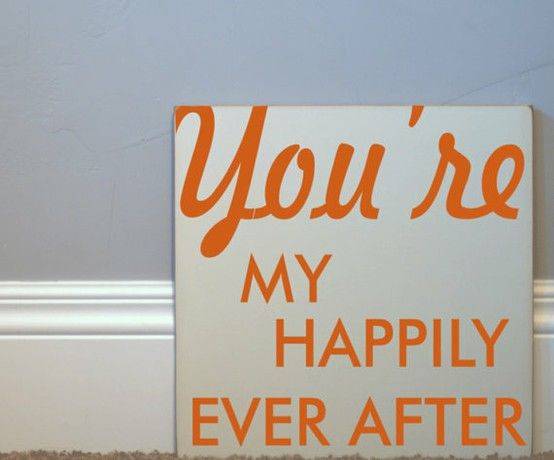 This charming sign says, "you're my happily ever after." It's sweet, short and extremely touching.
You Have My…
Another perfect example of how a few words can contain so much meaning, this sign says "you have my whole heart for my whole life."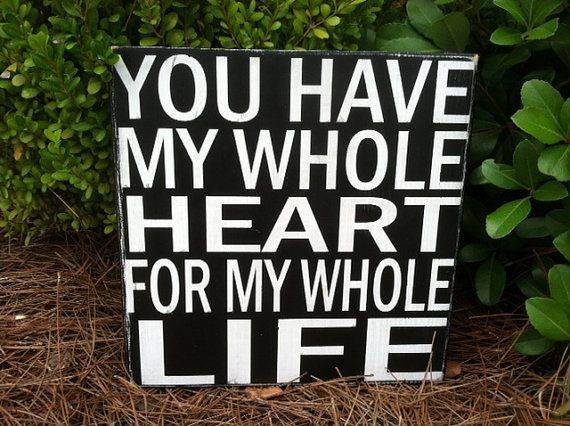 It's so sweet and meaningful, and perfect for every couple.
He is My, She is My…
This is a sweet sign that allows each couple to tell their "better half" exactly what they mean.
Simply write three or four "he is my, she is my's" and add the personalized phrases that perfectly describe your future spouse!
These are just a few great sign ideas for your wedding. Use one of these or draw on your own imagination and creativity and come up with your own sign idea.
Images Source: Pinterest