On your wedding day, finding the perfect pair of shoes is crucial for both style and comfort. As you explore stunning wedding shoe options, remember that comfort is key, especially considering the long hours on your feet.
To ensure a truly enjoyable experience, consider adding foot cushions or metatarsal pads to your footwear. These provide essential support and cushioning, helping you stay comfortable from the ceremony to the final dance. Various types, such as gel inserts and arch supports, are available. Strategically place them in your shoes to prevent discomfort and blisters. Don't compromise on comfort, even if you fall in love with exquisite wedding shoes. Invest in foot cushions or inserts to make your day more enjoyable.
With the right blend of style and comfort, you can confidently walk down the aisle and dance the night away. Explore these wedding shoe examples for inspiration and share your favorite in the comments below.
While most of the focus for the wedding ensemble is on the dress, it's just as important to find a pair of shoes that is uniquely you. If you're a shoe lover, you know exactly what we mean. Take a look at the stunning and unusual wedding shoes we've found, that might give you some inspiration when it's time to buy your own.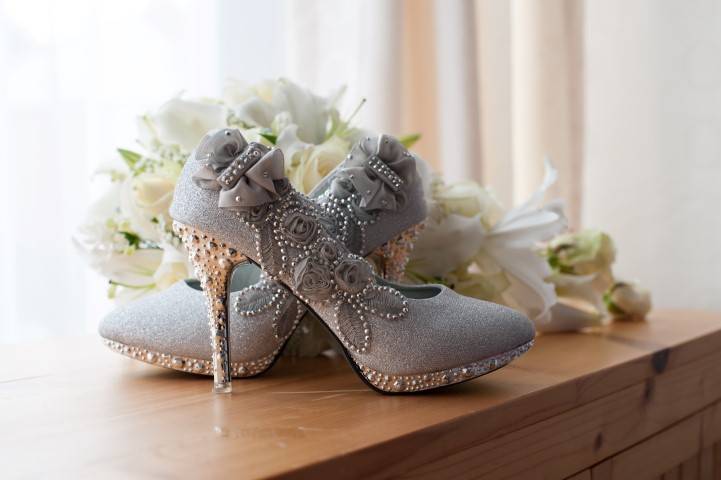 These unbelievably beautiful gray wedding shoes feature sweet little roses and ribbons together with bead embellishments. They're certainly a work of art and would go perfectly with a gown that was simple and featured clean lines and not a lot of embellishment.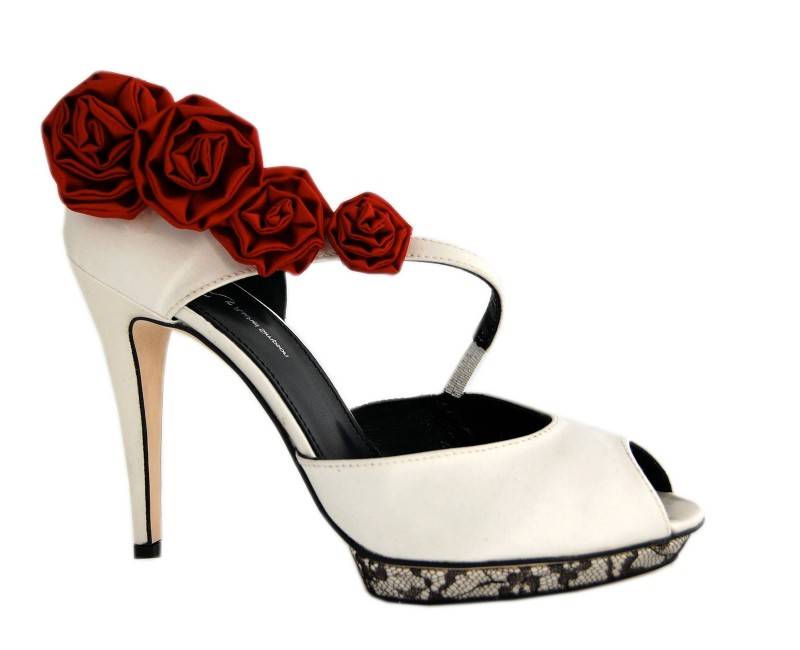 These stunning shoes are ivory, and have black lace detailing on the bottom along with red roses along the ankle. The color combination is striking, and the roses really catch the eye. These could be used for a formal wedding ensemble or something a little more laid-back.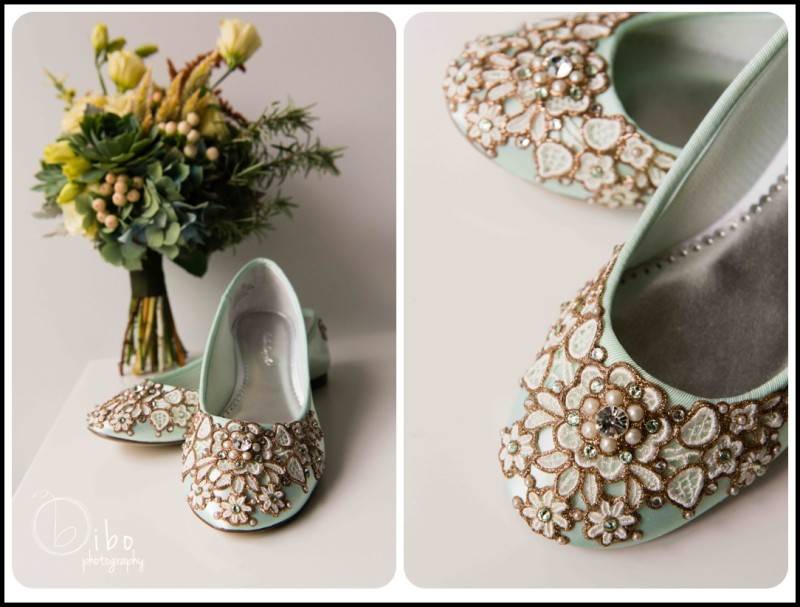 We adore these muted teal wedding shoes featuring lace flower and rhinestone embellishments. They're flats, so they would be super comfortable for a dancing bride, and they definitely draw the eye. These would also work perfectly with a very simple wedding gown, or a boho wedding theme.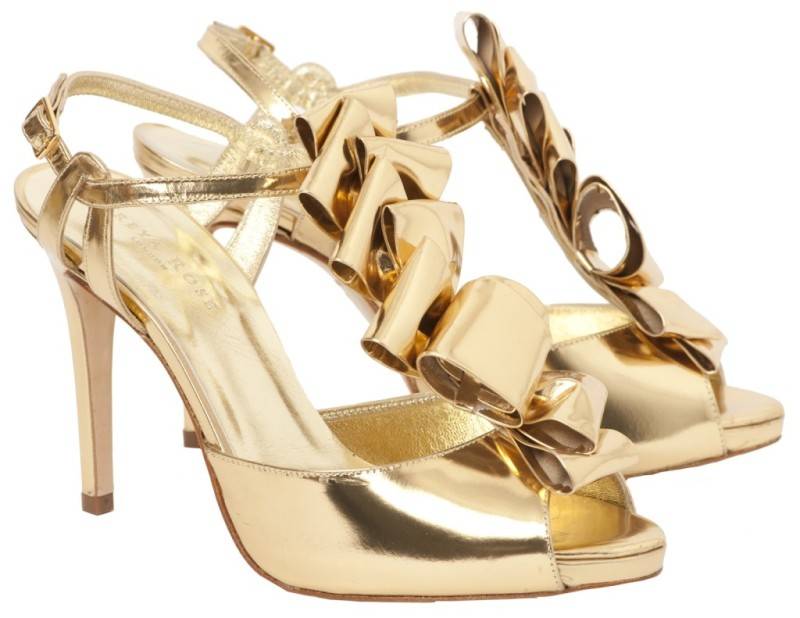 These gold patent leather wedding shoes are amazing. The peep toe look is completed with huge golden bows, making these shoes look like jewelry for the feet. They are simply gorgeous.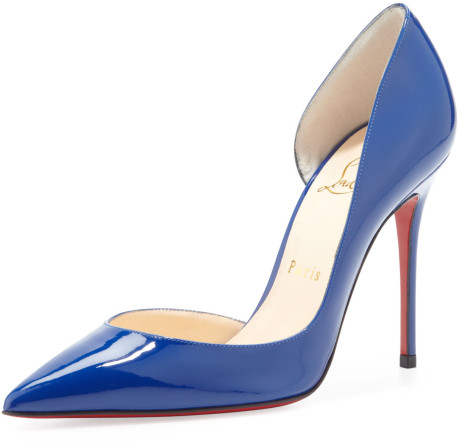 No shoe list would be complete without a pair Louboutins, and today we have a stunning pair for you. These gorgeous shoes take care of your "something blue," featuring sheer sides, a super pointy toe and trademark red soles.
We hope after looking at these amazing examples of wedding shoes, you have gained some inspiration that will help you choose the perfect pair for your own wedding. Which shoe most suits you as a bride? Let us know your favorite one in the comments below.