The wedding aisle is your path to the future; a beautiful walk that symbolizes your life together with your new spouse. There are a variety of ways to decorate the aisle, so if you're looking for something different, you've come to the right place. Check out these fun ideas for wedding aisle décor.
1. Printed Wedding Runners
If you want something personalized, you can order a printed wedding runner that includes your name and your soon-to-be spouse's name as well as the date. Themes (including seasonal themes) are available so you may be able to match the runner to your theme.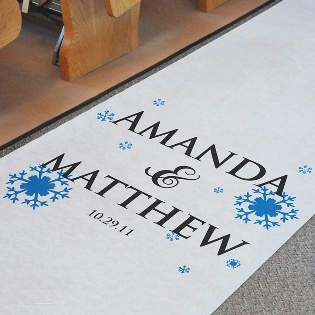 2. Boho Wedding Aisle
This beautiful outdoor aisle is very Boho-inspired, with lots of pretty color and natural elements. Can't you just imagine the bride having a feather in her hair and the groom wearing a slouchy hat?
3. Floral Wedding Aisle
If you want something simple and beautiful, decorate your wedding aisle with flowers that lead up to a flower-covered arch. This is perfect for an outdoor wedding and really beautiful with any wedding theme.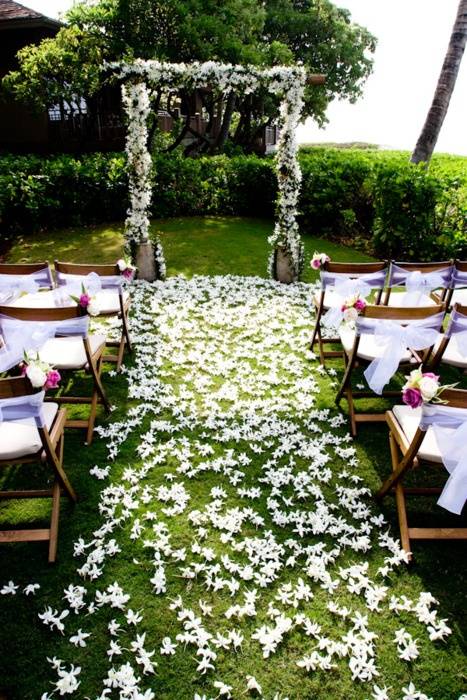 4. Flower Designs
If you want your wedding aisle to be fancy, why not have it decorated with flower petals? As you can see, this particular one has been decorated with a scroll design. It's beautiful, although the bride may be a bit hesitant to walk down it and scatter the petals.
5. Formal Aisle Décor
This beautiful outdoor aisle décor is very formal, and features a white carpet flanked by gorgeous flower arrangements. At the end of the aisle stands the highly decorated arch and table.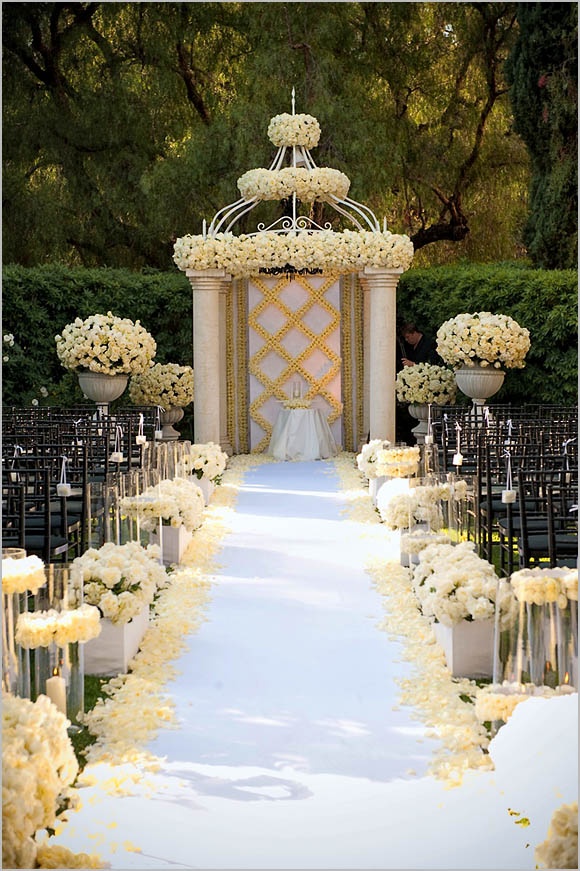 6. Feathered Aisle
If you want to lend a bit of angelic beauty to your wedding, cover the aisle in fluffy white feathers. It's an ethereal look that is perfect for many different themes.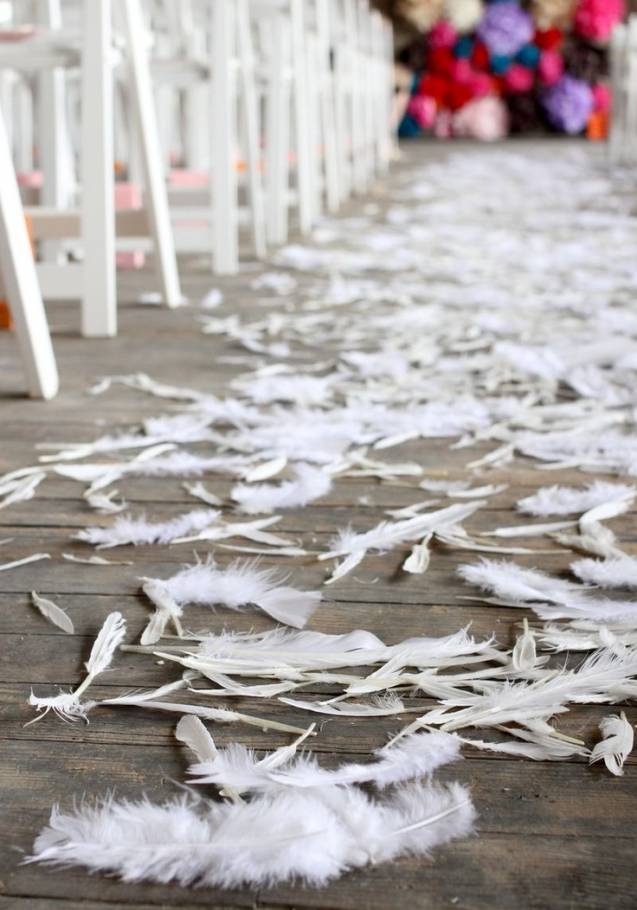 These different ideas will serve as great inspiration and can help you select the perfect wedding aisle décor for your ceremony.