Times, they are a changing. Most of our parents and grandparents probably had very traditional weddings featuring white cakes and dresses, suits and ties, and dinner and dancing. It's a tradition that has been strong for hundreds of years. However, we are the generation that has stepped in and said, "Nope. I will never wear a traditional white gown when I can wear a Lord of the Rings' Galadriel-inspired dress. After all, we are going to channel the power of the one ring."
Today, we step forward and embrace our love of the different, our love of pop culture, our love of fictional characters, with these whimsical cake toppers for fantasy-themed weddings.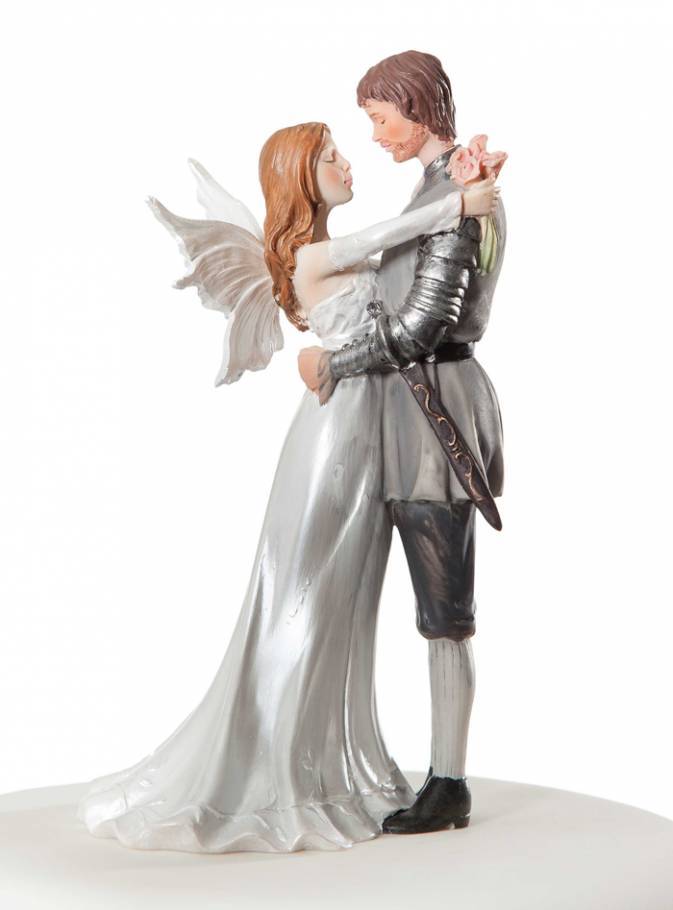 We love this beautifully-detailed fairy wedding cake topper, found at WeddingCollectibles.com. Just look at her gorgeous white wings!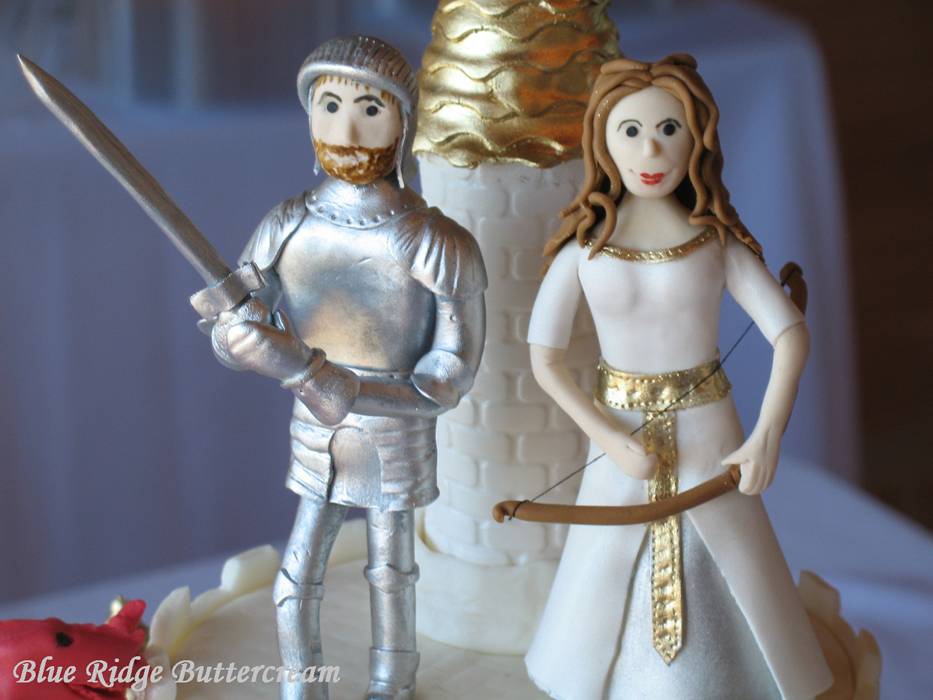 Check out the brave night and his courageous princess in this beautiful cake topper created by Blue Ridge Buttercream. It's the stuff fairy tales are made of!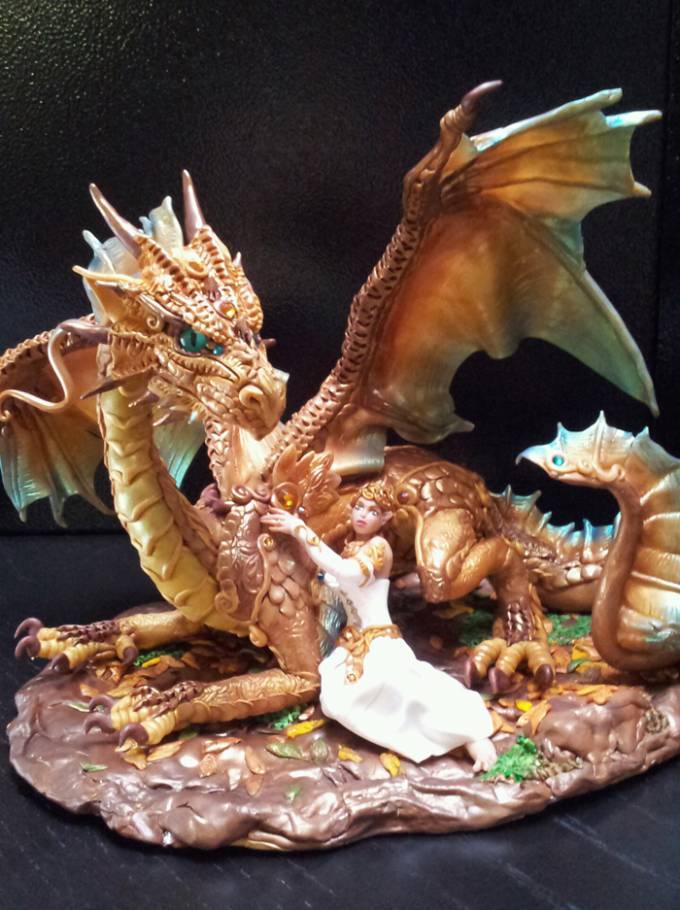 We cannot discuss fantasy-themed toppers without including dragons and at least one D&D reference. So, we present to you the D&D dragon and cleric cake topper. Could anything be more amazing? No. We didn't think so either.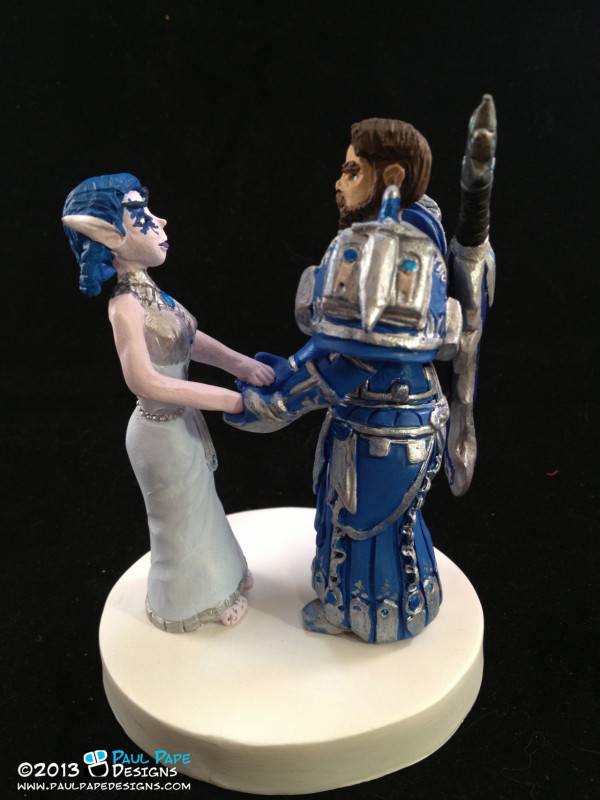 Unless of course it's the World of Warcraft Human Paladin and Night Elf cake topper. This amazing masterpiece, created by Paul Pape Designs, is unbelievably realistic and super detailed.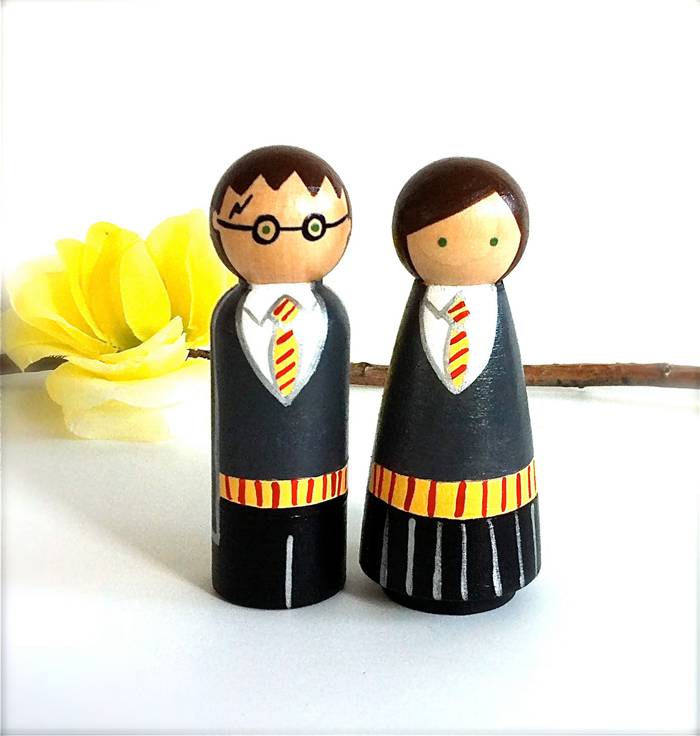 And finally, and perhaps our most favorite, the Harry Potter themed wedding cake toppers. What, because as we are planning our weddings, we are still going to be thinking about Harry Potter? After all this time? The answer that, my friend, is Always.
We just love these fantasy-themed wedding cake toppers! Do you have a favorite topper included in today's post? If you could create a fantasy topper from any story or fantasy-related fiction, what would it be? Share your thoughts with us in the comments below!