What could be greater than a steampunk wedding? If you never thought you'd see the day, well think again. A steampunk wedding theme can be highly entertaining and a ton of fun for you and your guests! Here are just a few ideas for your steampunk wedding.
The Cake
No doubt you'll need to interview several bakers and line up one of the best, but this steampunk wedding cake is totally worth it. It features cogs and gears and is done in shades of gold, bronze and "wood." It's absolutely remarkable and beautiful.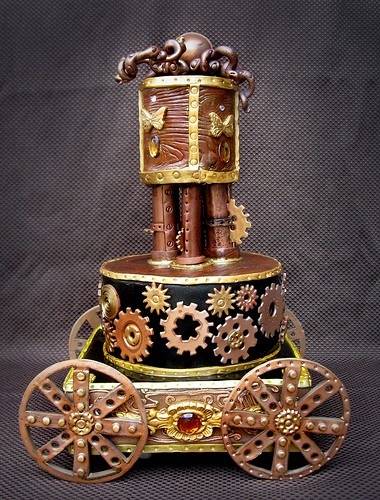 Wedding Invitations
These super adorable wedding invitations are totally steampunk, and feature a zip drive that contains the details for the wedding. This is truly unique and sure to make an impression on your guests.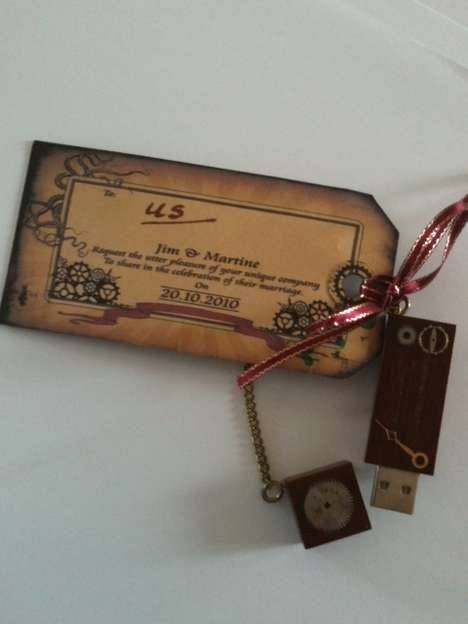 The Bouquet
This unique bouquet holder is absolutely gorgeous and holds your wedding flowers for the big day.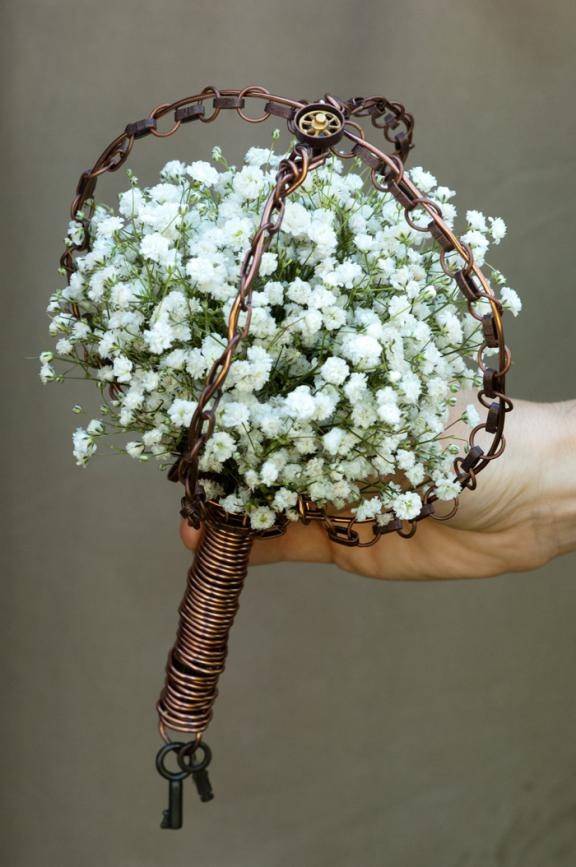 The Attire
The great thing about a steampunk theme is that you have a lot of choices when it comes to attire. You can go with several different looks. Check out what these couples did: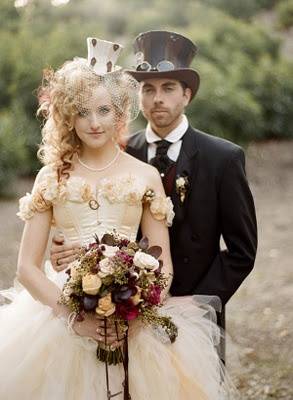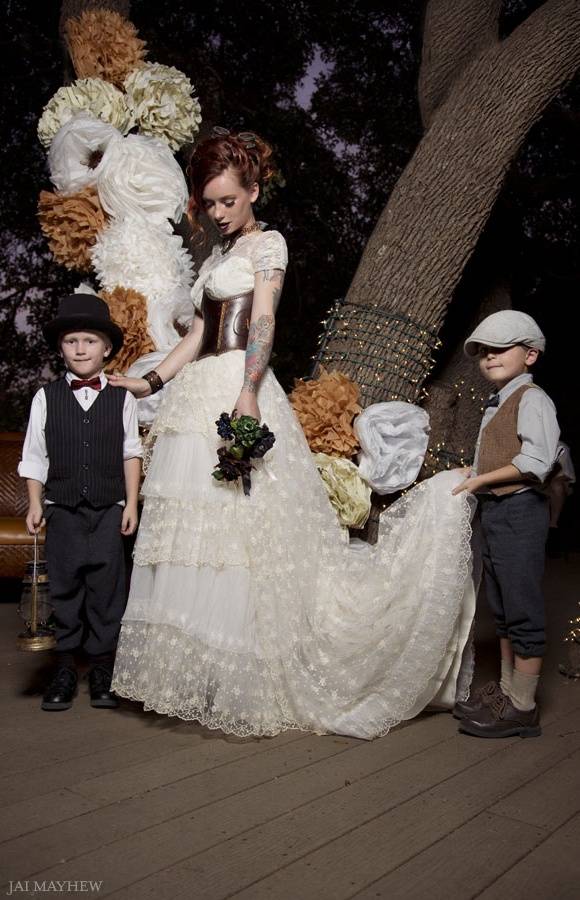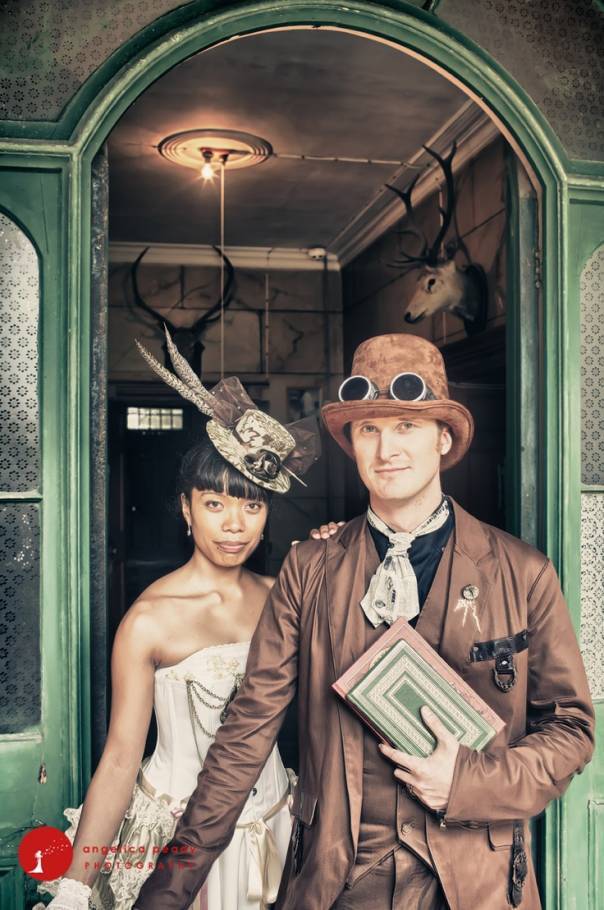 As you can see, there are many different directions you can go in!
Accessories
Have your hubby wear these creative steampunk wedding cufflinks to make the ceremony even more special.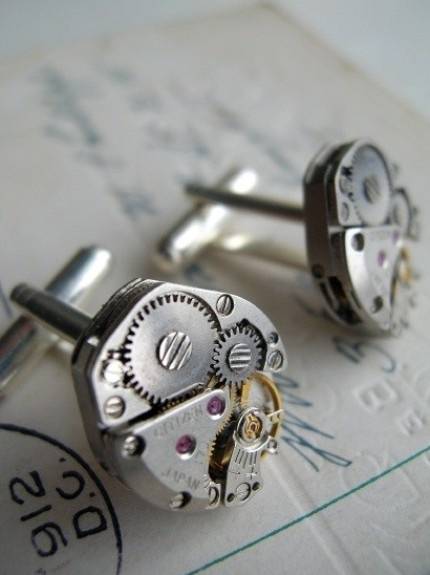 If you're really dedicated, you can go with a super unique steampunk wedding ring: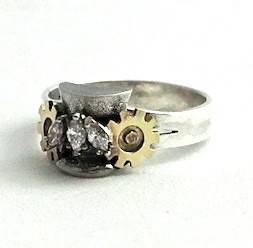 This is a fun theme that is admittedly not for most couples, but those who love the steampunk theme will absolutely adore these elements.