Are you still trying to decide how to wear your hair for your wedding day? If so, the following hairstyles may help provide you with a little inspiration. Check out these 5 fantastic wedding hairstyles:
The Boho Side Bun
This look is messy, flirty and so beautiful. This bride is wearing a messy side bun with a beautiful boho headband complete with vines and blossoms. We absolutely love this look.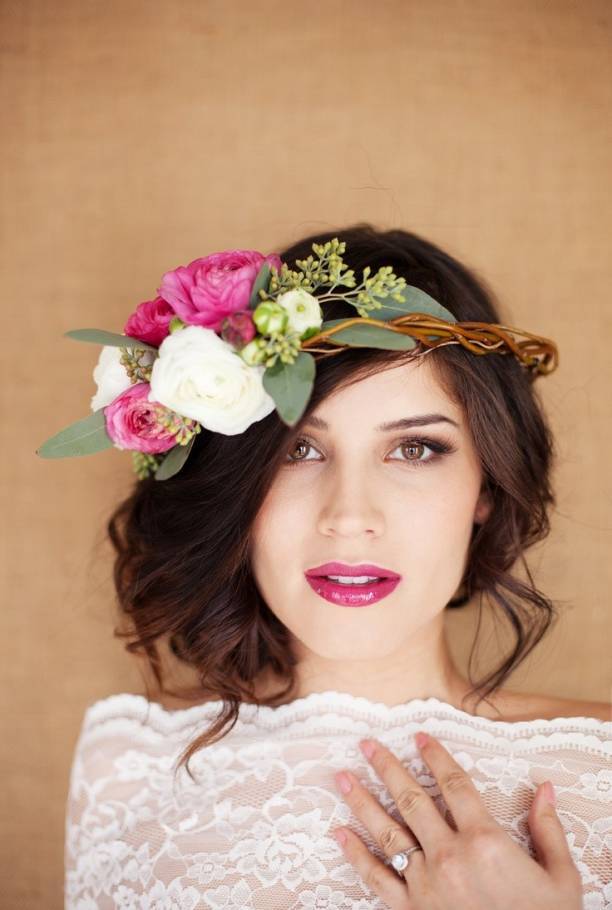 The Half-Up Hair
This bride is wearing her long, curly hair half up, pinned with a pretty spray of flowers. It's a simple and subtle hairstyle, but definitely beautiful!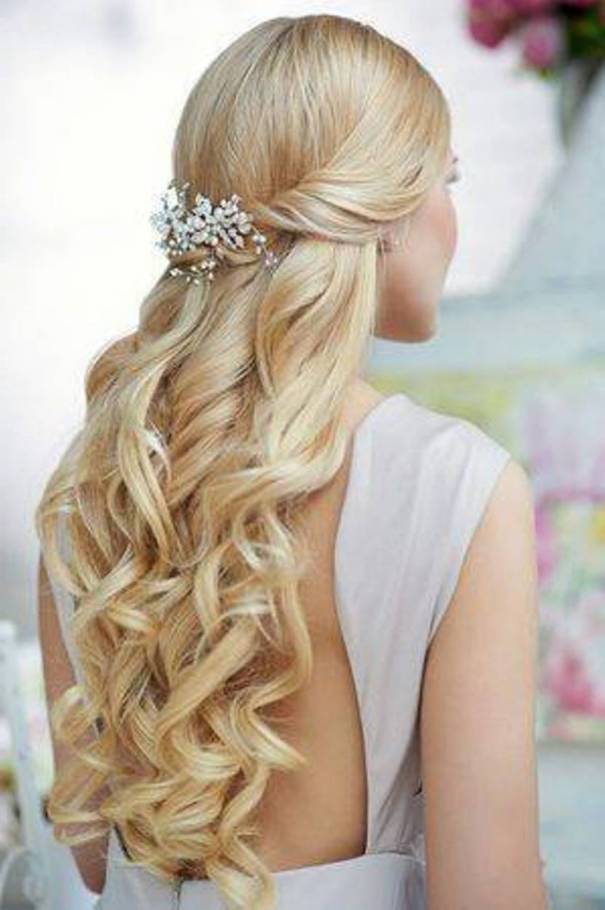 The Side Pony
Most people wouldn't think of a side pony tail as an acceptable wedding hairstyle, but this bride is pulling it off beautifully. She finished the look with a flower just above her ear, for an elegant hairstyle with a polished look.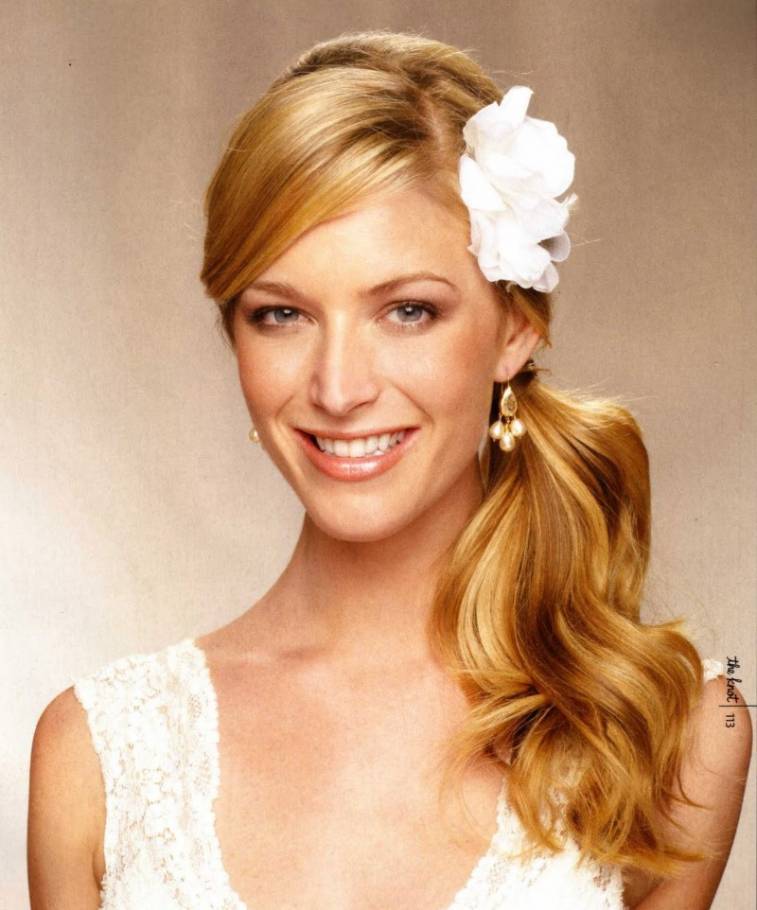 The Braided Updo
This Cinderella-style hair, complete with tiara, is unbelievably beautiful and elegant. This is perfect for a formal or non-formal wedding, and especially great for an outdoor wedding.
Mini Braid Updos
Both of these brides look absolutely stunning with these elaborate updos featuring tiny braids. They're elegant and again, perfect for a formal or non-formal wedding.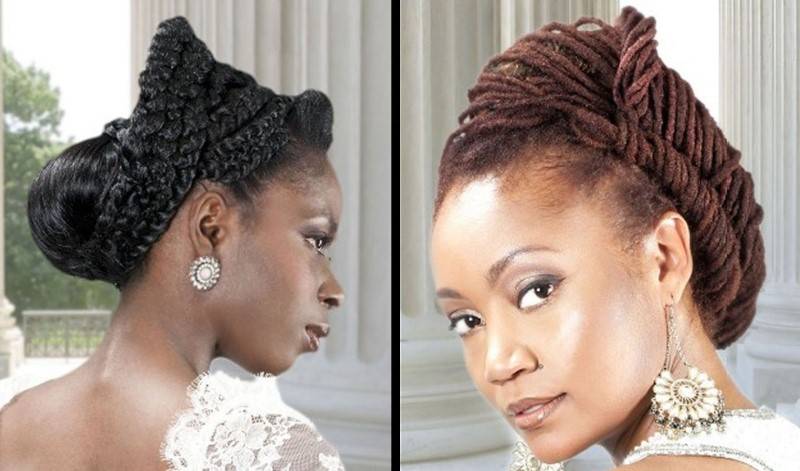 If it's difficult for you to choose the perfect wedding hairstyle for you, hopefully these gorgeous looks will give you some inspiration!