If you're getting married outdoors, your makeup will need to be applied differently than it would be for an indoor wedding. In addition, you'll want to keep a few tips in mind to keep the makeup beautiful and avoid runs and smears.
Use a Mattifying Primer
A mattifying primer goes on before your makeup and will keep the sweat and oil from ruining your makeup. There are a few different choices for great primers, but you can check out companies like Smash Box and Becca to find great ones.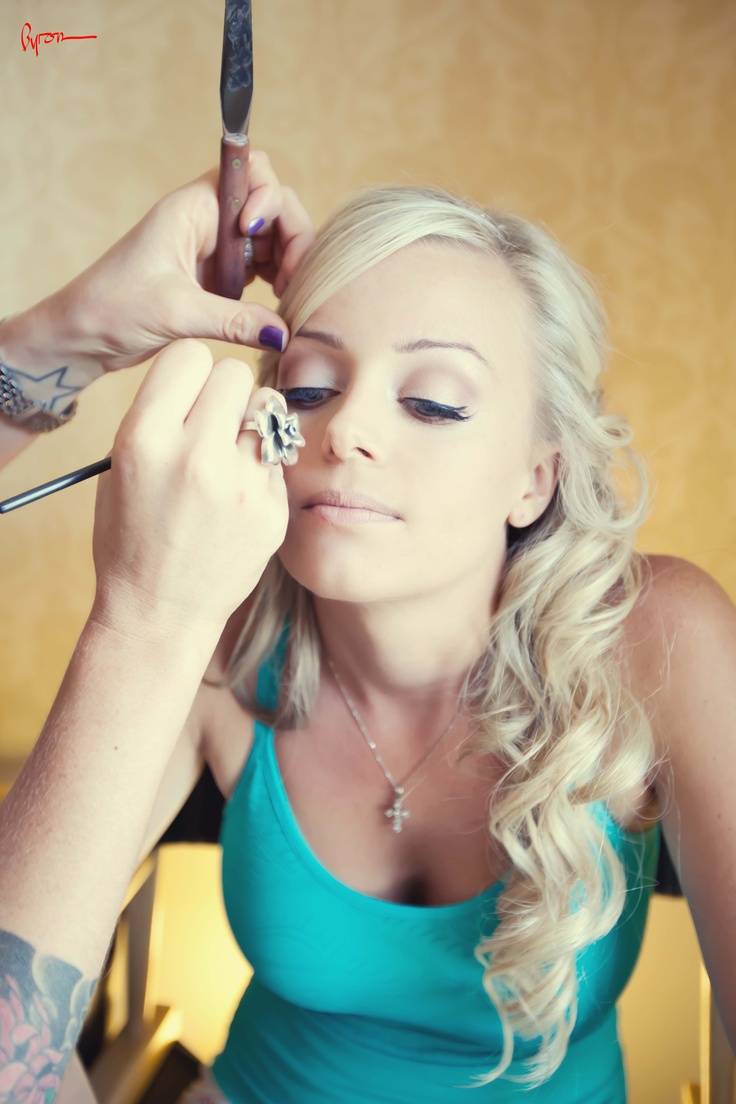 Avoid Powder Blush
Go with a cheek stain or tint rather than a powder blush, as it can easily rub off, especially in the hot summer sun. If you're in a bind, simply use a pink or blush colored lipstick to tint your cheeks. Use the tips of your fingers and massage the color into the apples of your cheeks.
Use Powder
Many women avoid powder if they're going to be in the sun because they believe it will run their makeup more easily. However, powder can set the look and can work against excess oil in the skin that is often activated in the heat.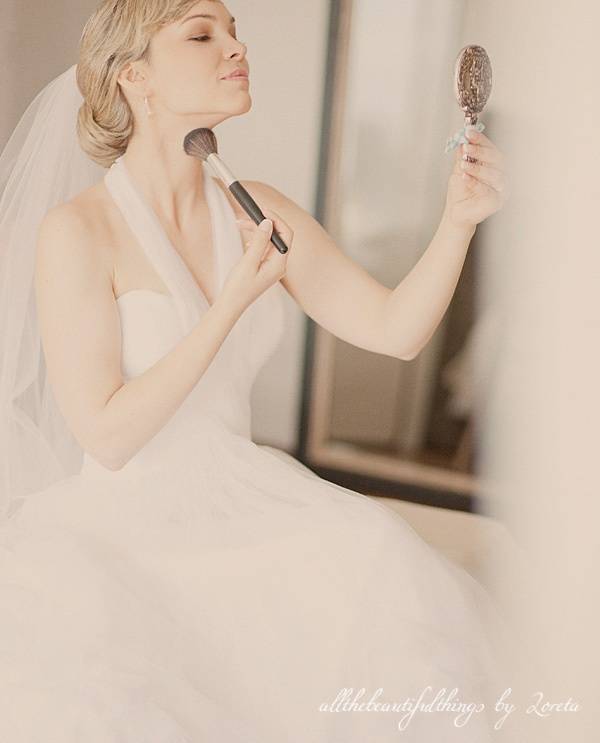 Lip Gloss
Rather than using lipstick, go with a tinted lip gloss. It will stay on the lips better than lipstick, which can run down into the fine lines around the mouth.
Waterproof Mascara
Waterproof mascara is a must for weddings anyway, since many people get teary-eyed during ceremonies. It's especially helpful for outdoor weddings when you may be sweating. It prevents the mascara from running.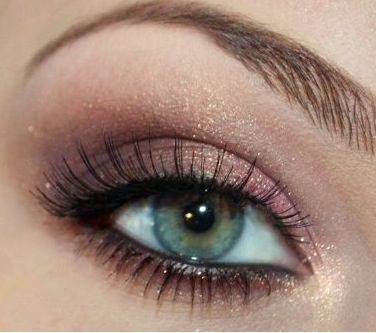 By using these tips, you can keep your makeup fresh and beautiful for your outdoor ceremony.