Every bride wants to look like a million bucks on her wedding day, and great makeup is part of that. If you're having an outdoor wedding, your makeup will need to be a little different than it would be for an indoor wedding. Here are a few great outdoor wedding makeup tips.
Use Moisturizer
Before putting on your makeup, you or your artist should apply a moisturizer that will last throughout the day. This will prevent your makeup from settling into fine lines and wrinkles, which can look more pronounced outdoors in harsh sunlight. Any great daytime moisturizer will work, and be sure to gently massage it into the areas around the eyes and into the neck as well.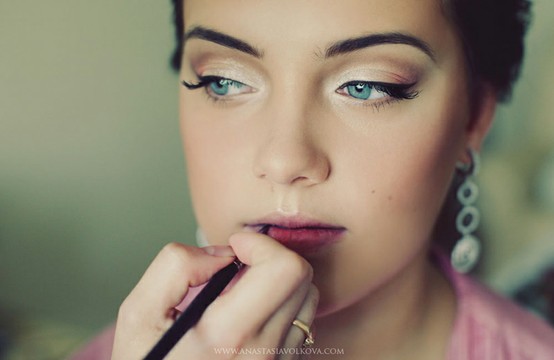 Sheer Foundation
Using a sheer foundation is a must, because a heavier foundation will look "cakey" outdoors and can age the bride as it settles into fine lines. A great trick to convert your own foundation into a sheer foundation is to mix half foundation and half moisturizer and then apply it lightly.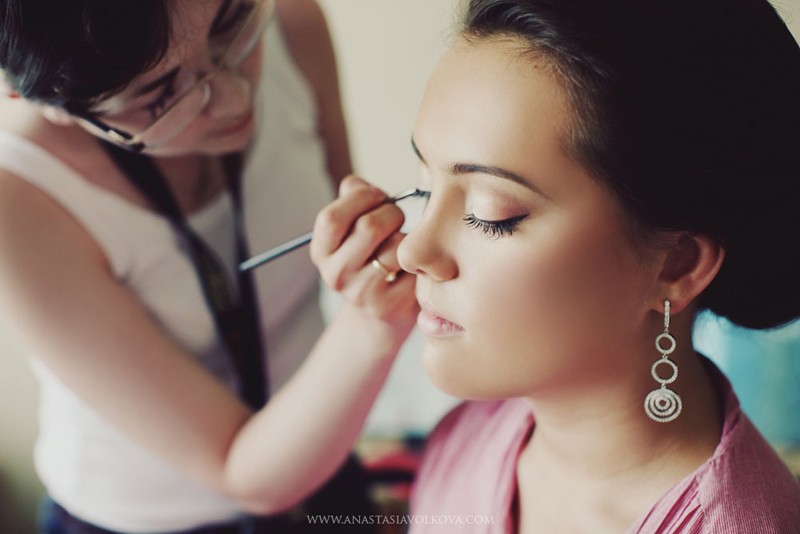 Powder
Powder is a must to set your look but you should be careful not to add too much, as it can also look cakey outdoors.
Eyeliner
Eyeliner should be carefully and lightly applied for an outdoor wedding. To prevent the look from being too harsh, brides can run the liner carefully below their eye where their bottom lashes grow, and carefully above their eyelashes up top, on the edge of the eyelid. This is more attractive for outdoor weddings and has a softer look.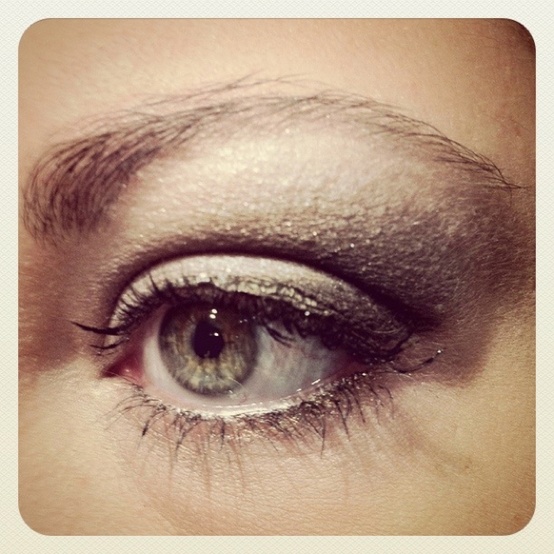 By keeping your makeup light and attractive, you can avoid the caked on look and make sure your skin looks great for wedding photographs.