Mixed metal engagement rings and wedding bands are great for individuals who love the artistic look of combined metals. If you haven't checked out mixed metal, you definitely should before choosing your rings. There is a bohemian feel to them, and they can be incredibly elegant as well as very simplistic if you want. Check out the beauty of these mixed metal engagement rings and wedding bands.
Celtic Twist
This beautiful engagement ring was created in the UK by Harriet Kelsall jewelers and features a gorgeous celtic twist with a green sapphire flanked by diamonds. The metals include 3 colors of 9kt gold so this ring is absolutely unique, but still affordable. This is a perfect example of how brides can get away from the diamond solitaire in yellow or white gold.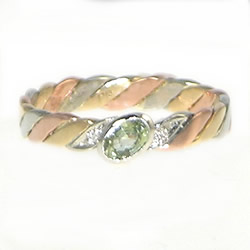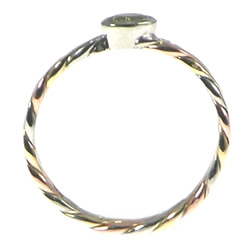 Vintage Rings
A great way to find unique and one of a kind rings is to search for vintage rings. For instance, this breathtaking A Brandt and Son ring is dated circa 1910 and is still absolutely stunning. It features yellow and rose gold as well as white gold as a platform and a precious mine cut diamond. It's absolutely beautiful and a great piece that stands out from the rest.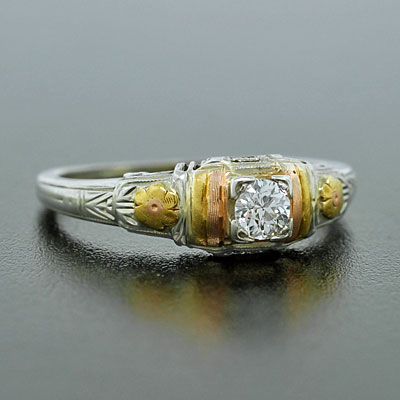 This gorgeous channel set diamond from about 1935 also features mixed metal, and is absolutely elegant with a millegrain edge and a14k yellow gold shank.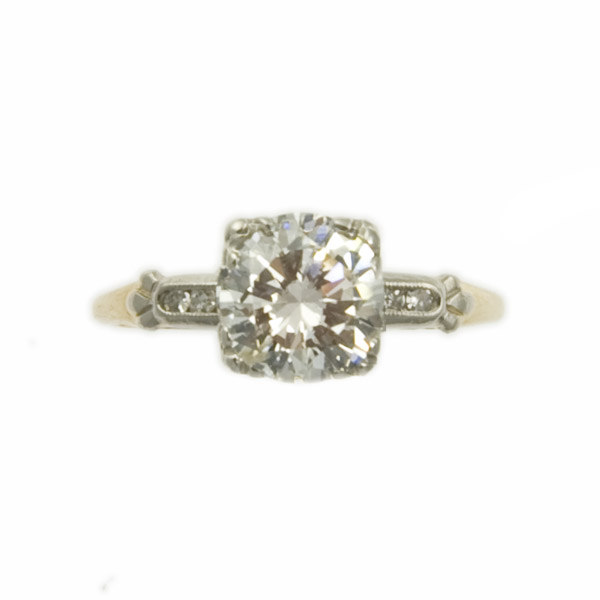 This is a wonderful alternative for brides who don't want the traditional style ring and want something that will really stand out on their finger! Don't be afraid to explore the different styles of engagement rings and find something that will suit you perfectly.