Today's couples are choosing not to go with a completely traditional wedding theme. More and more, they're incorporating their personality and a little whimsy into the design of their wedding. Couples not only want to have fun themselves, but they want to ensure their guests have a memorable experience. Many of the following non-traditional trends are becoming increasingly popular wedding ideas.
The Dress
No longer is white or ivory the only acceptable wedding dress color. Wedding dresses with bold colored accented panels or intricate embroidery in vibrant colors are hot upcoming wedding gown trends. A dramatic black dress with bold embellishment is becoming an increasingly popular choice for any bride who wants to standout.  If you want something more subtle, but still different, a blush style such as this White by Vera Wang dress from David's Bridal is a good compromise.  Bridesmaid dress fashion has also changed from a uniform one color and style look across the board, to a fun mix of a variety of styles and colors.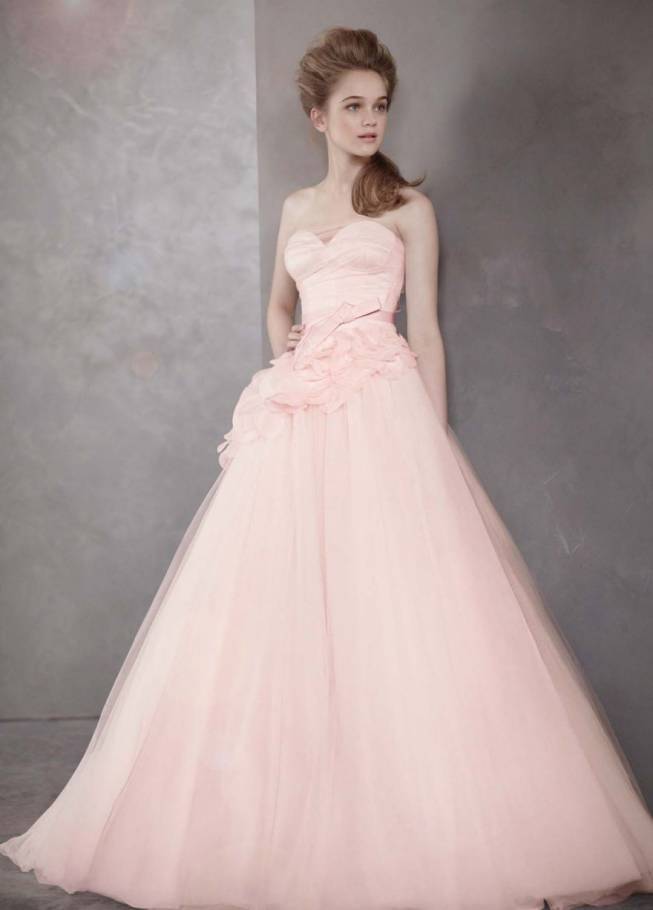 The Bouquet
Today's non-traditional bride may walk down the aisle carrying anything from a vintage pin bouquet to a fan covered with peacock feathers. Alternative bouquets such as this beautiful one made of lace allow you to incorporate personal items, and can be preserved much more easily than a traditional floral bouquet.  If you don't trust your ability to create your own, look to Etsy for plenty of handmade options.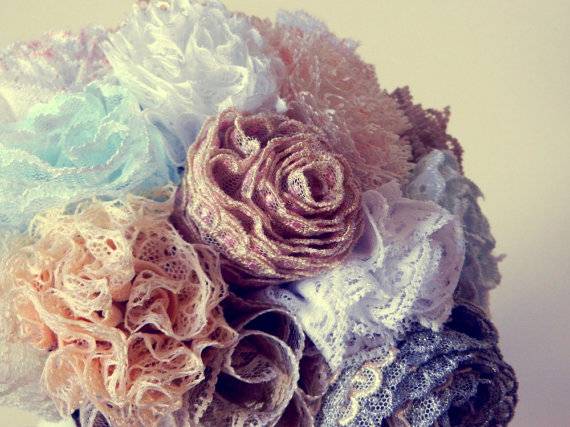 The Venue
Themed weddings that range from subtle DIY rustic chic to goth-inspired are non-traditional trends that are becoming mainstay wedding venue ideas for the modern couple. Often couples will choose venues that incorporate their passions, which will create a memorable wedding that showcases both their personalities.
Unplugged Weddings
Couples who want an unplugged wedding will ask their guests to put away cameras and phones so they can enjoy every wedding moment and be fully present in the event without any distractions. If a couple chooses an unplugged wedding, they can subtly mention it somewhere on their wedding invitations. The couple can also remind guests by placing a little sign like this one about their unplugged wedding request on the gift table. Most guests will be understanding and welcome this non-traditional wedding trend.
Trash the Dress
Traditional scenes, such as the bride sitting in a field of flowers, may no longer be the wedding picture a bride wants. This non-traditional trend for edgy bridal photos can range from a dramatic scene of a bride sitting on tracks while a train approaches to extreme drama of capturing the moment the bride's dress goes up in flames. If you're willing to trash the dress, you can capture a dramatic moment that will surely be talked about for years to come.
Couples who incorporate one or all of these non-traditional ideas into their wedding plans will give themselves and their guests a one-of-a-kind experience and a lifetime of memories.