If you've seen the beautiful hanging flower balls brides use as brilliant wedding décor, you might be thinking they cost a fortune to have the florist make. Well, here's a genius way to create your own hanging flower pomanders for an insanely low price. Originally found on theDIYdish.com, these simple instructions are super easy: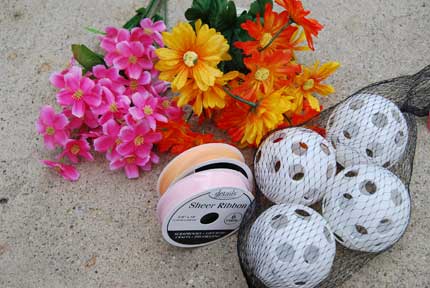 What You'll Need:
– 1 wiffle ball (found at Dollar stores, usually with the plastic bats) for each flower ball.
– A bouquet of artificial flowers (about 1 for every 2 flower balls).
– Hot glue.
– Ribbon.
How to Create Them
Start by removing the flowers from the stems, leaving the small part that sits on the stem. Next, hot glue around one of the holes in the wiffle ball and place the flower stem right inside the circle.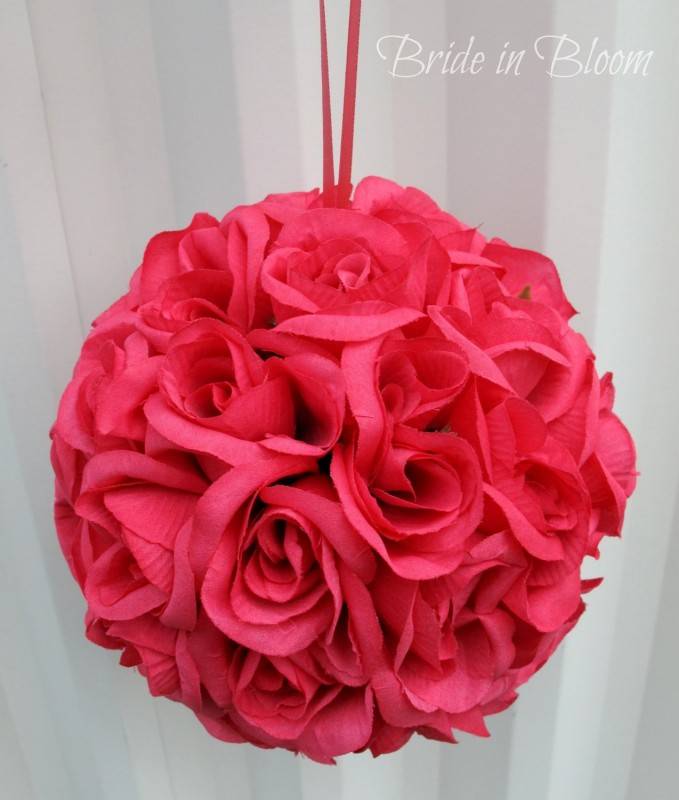 You can already see just how easy this project is going to be. Now continue until you have filled all the holes with an artificial flower. The entire wiffle ball should be covered with flowers.
Next, cut a length of ribbon (however long you want the flower ball to hang) and glue the two sides of the cut ribbon together. Find a spot between flowers where you can glue the cut sides (which are now glued together) to the wiffle ball.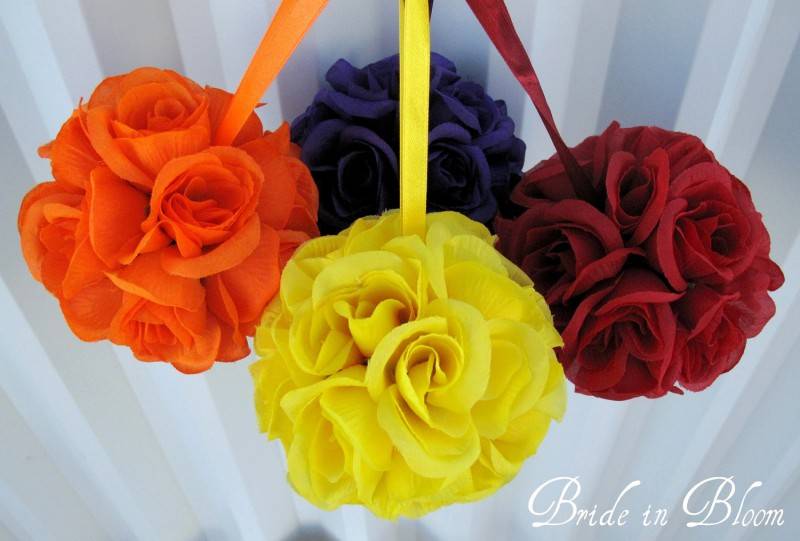 Voila – you have a beautiful hanging flower ball that you can place on shepherd's poles lining your wedding aisle or in your reception hall as gorgeous (and expensive looking) décor elements.