The rehearsal dinner is more than just a treat after a day of rehearsing the wedding. It's a wonderful chance for the bride and groom to get together with their bridal party and special guests and simply celebrate the upcoming occasion. That's why it's important to make sure you've chosen the perfect outfit. If you're at a loss for ideas, perhaps the following ones will inspire you.
Turquoise and Coral
This beautiful, short white dress is paired with a coral-colored cardigan and beautiful turquoise accessories. The floral shoe ties together the colors in the outfit and the overall look is fresh and very pretty.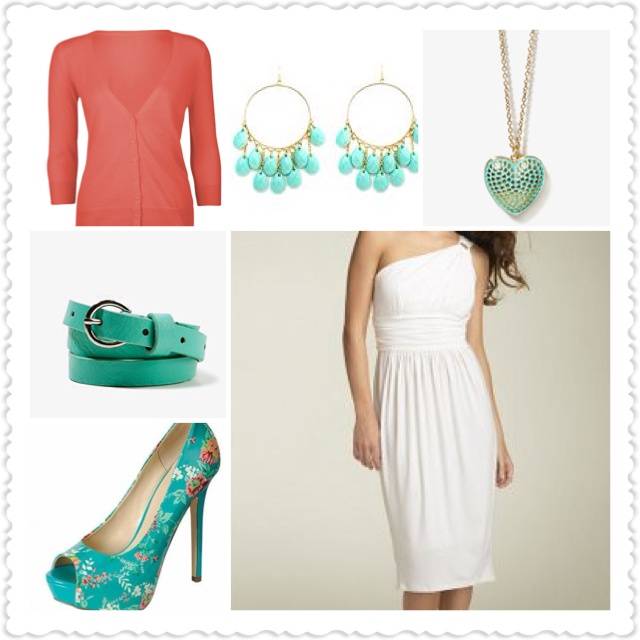 A Vision in Taupe
This gorgeous lace taupe dress is short as well and is worn very simply, paired with matching shoes and dangling earrings.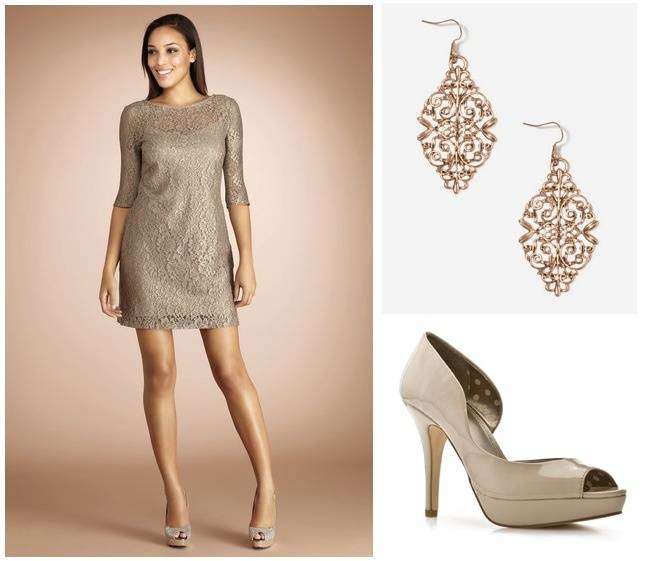 Blush and Baby Blue
Another short dress, this lace one is baby blue and is paired with blush accessories. Pale gold colored jewelry perfectly accentuates the colors in this outfit without taking away from the beauty of the outfit.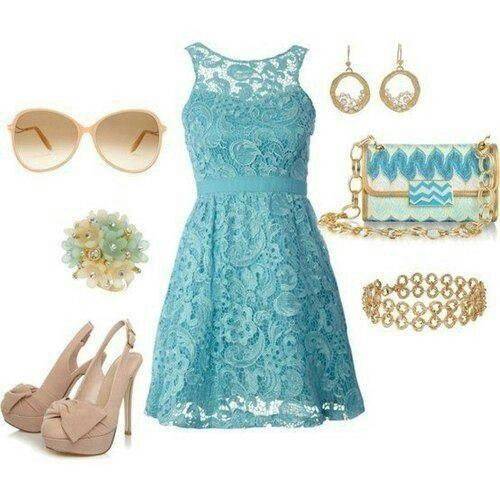 Burgundy and Gold
If you want to create a buzz in your wedding rehearsal outfit, this one is perfect. A deep red burgundy dress is paired with gold accessories for a rich, luxurious look.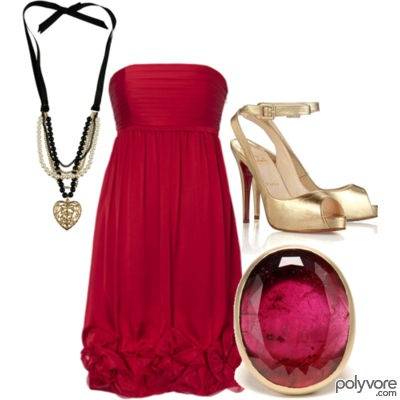 Classic Black and White
This beautiful classic black and white outfit features an ivory dress with a black sash, a black blazer, classic black pumps and beautiful dangling earrings. This is a very elegant and sexy look that's perfect for your rehearsal dinner.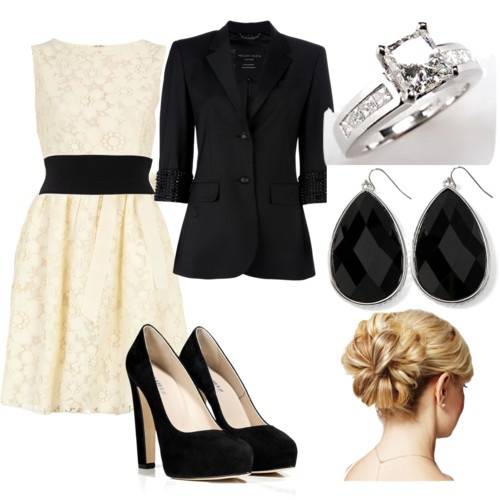 These are just a few great ideas for rehearsal dinner looks that are stunning without being stuffy. Allow them to inspire you as you choose your own outfit.