After your future husband has proposed to you, you'll need to pick your maid of honor. Once you've chosen the perfect girl, you can make it really special by asking her in a special way. Propose to her using a few tips and tricks and it will be something she'll never forget.
The Jewelry
Of course, you'll need some sort of jewelry if you plan on proposing to your maid of honor. Using a ring pop is a funny and cute way of proposing and making sure you have the "jewelry" to do it with. If you really want to purchase her a piece of jewelry, choose a charm bracelet, a pretty necklace or a nice set of earrings. It doesn't have to be too expensive, and you already know the style she loves, so use that information and search for something perfect.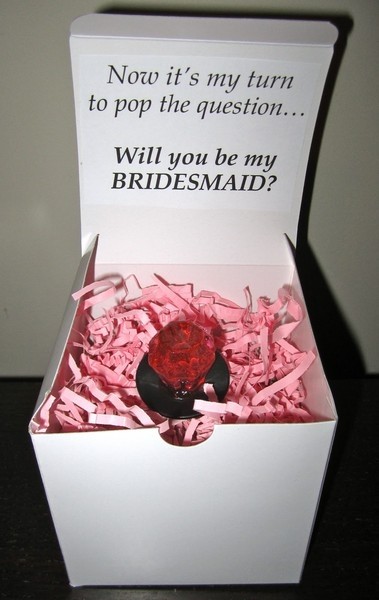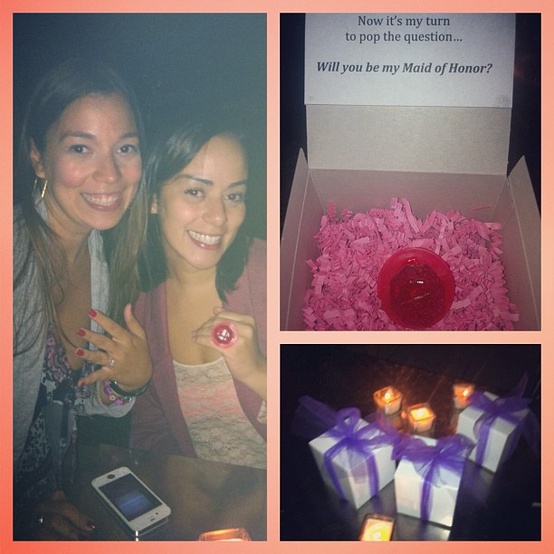 The Set Up
You'll want to have a camera-wielding friend or family member ready. The pictures you'll get as you propose to your maid of honor will be priceless and not something you want to miss. Don't forget to get down on one knee and give the proposal an authentic feel. Think of the scrapbook page devoted to this one!
The Celebration
When your maid of honor says "yes," you'll want to celebrate in a nice way. Take her out to dinner, or to your favorite café and spend some time together. It will be the perfect chance to talk about the upcoming wedding!
The proposal idea for your maid of honor is adorable and will really make your best friend or family member feel truly special.