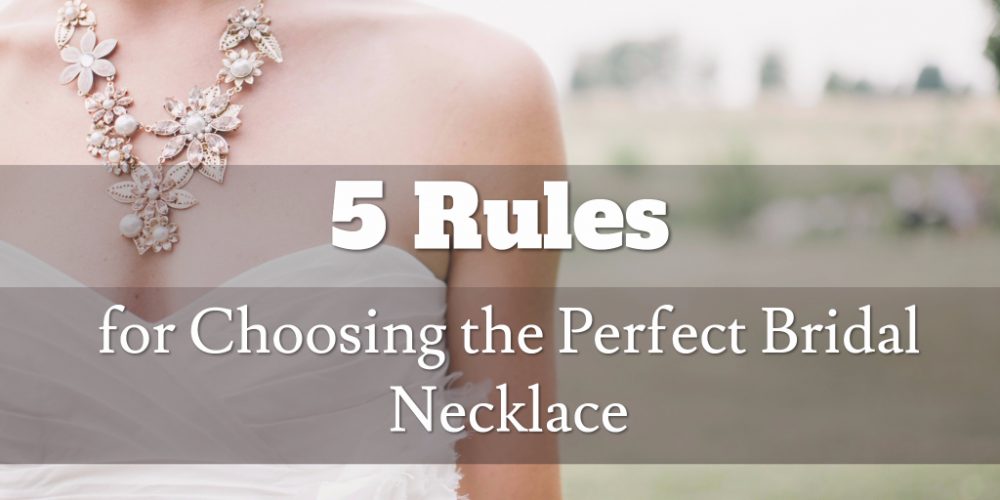 Every bride's goal is to find the perfect look that will stun wedding guests and leave the groom in awe. Whether your bridal necklace is pearl or an 14k gold necklace it is an important part of that "perfect look" . It's important to find a piece that complements, not distracts from, the beautiful bride. Here are 5 rules for choosing the perfect bridal necklace.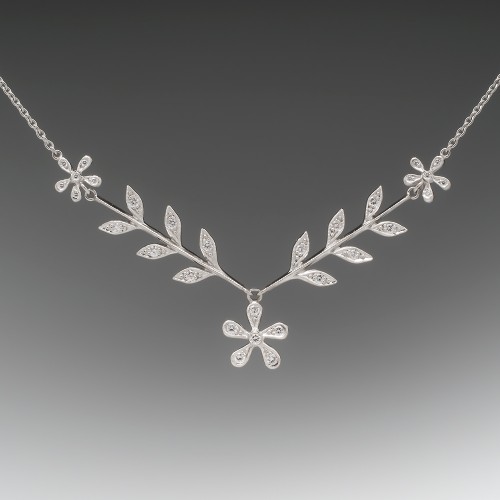 Don't Clutter Yourself
It's easy for excited brides to go overboard on the accessories. When creating the perfect wedding look, less is usually more. If your dress is more ornate, you'll want to stick to a simple necklace or you risk looking cluttered. If you've chosen a simple wedding gown, you have a bit more freedom to go more elaborate with your accessories.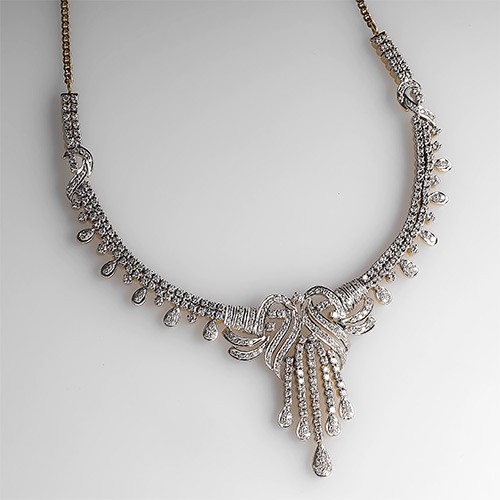 Match Your Dress Color
Certain colored metals look better with different gown colors. If your dress is pure white, choose platinum or silver jewelry to match. Ivory dresses look best with gold and champagne gowns are enhanced by gold or burnished silver. If your wedding dress is blush, a rose gold necklace will work well with the soft color tones in your gown.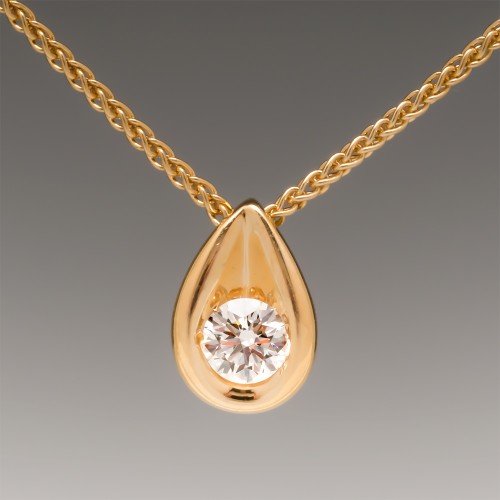 Complement Your Gown's Neckline
There are many varieties of necklines available for the modern bridal gown. Each of these necklines works well with different sets of jewelry. Strapless dresses allow you to choose from the widest array of necklace types, and some necklines, like the halter strap, look best without any necklace. Know your neckline and choose a necklace to compliment it.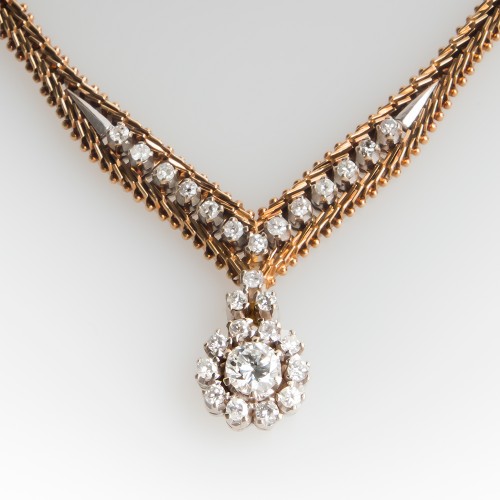 Choose Something Comfortable
Although this rule may apply more to dress and shoe choice, it is important to choose comfortable jewelry. If you are allergic to the metal in your necklace or your jewelry is catching on your dress or hair, it's going to show on your big day.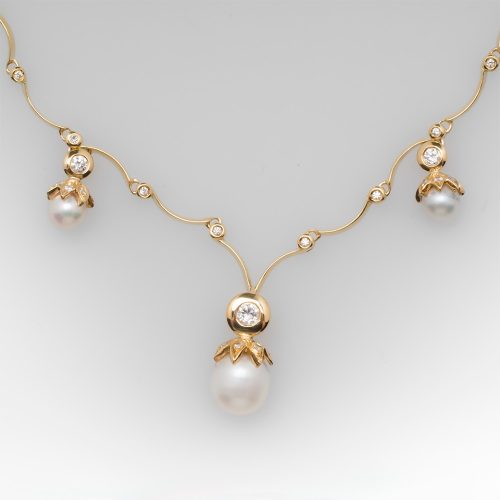 Wear Something Timeless
You don't want to look back on your wedding photos 30 years from now and say to yourself, "what in the world was I thinking when I put that on?" Pick a beautiful necklace that you can wear for years to come and will never go out of style. We recommend EraGem if you want to find timeless vintage jewelry that will last.