"I want the half v-neck wedding dress thingy…"
Don't you hate when you know the look you want, but you can't find any dress that features it because you don't know the name of it? Well, if you're in this position, this post will definitely help you out. Below you will find a list of commonly-sought after wedding dress necklines and their names!
The Illusion Neckline
This beautiful neckline is very haute couture and beautiful, and it works well with brides of all shapes and sizes!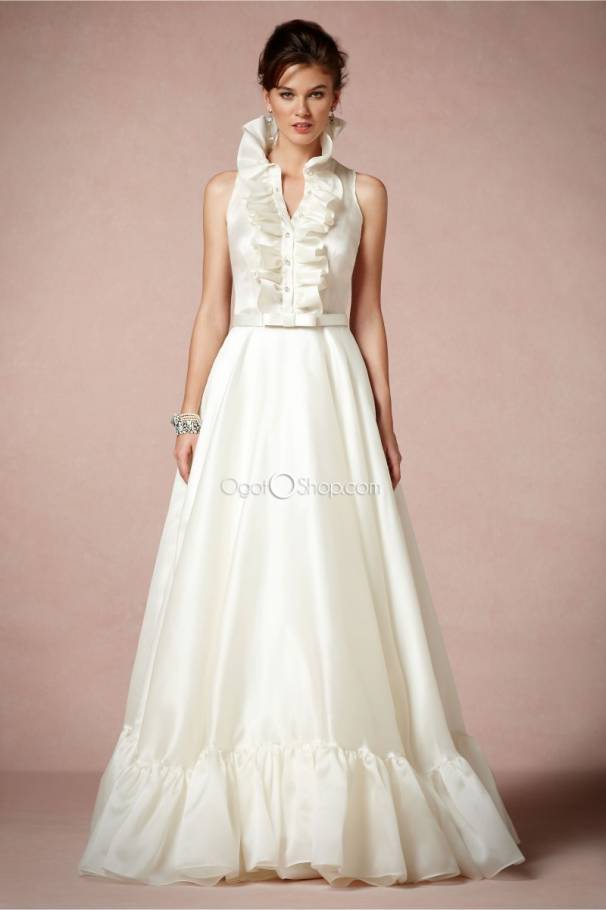 Halter Strap Neckline
The halter strap neckline is another one that works well with any shape or size. Plus, it works well with any style dress, from mermaid to sheath.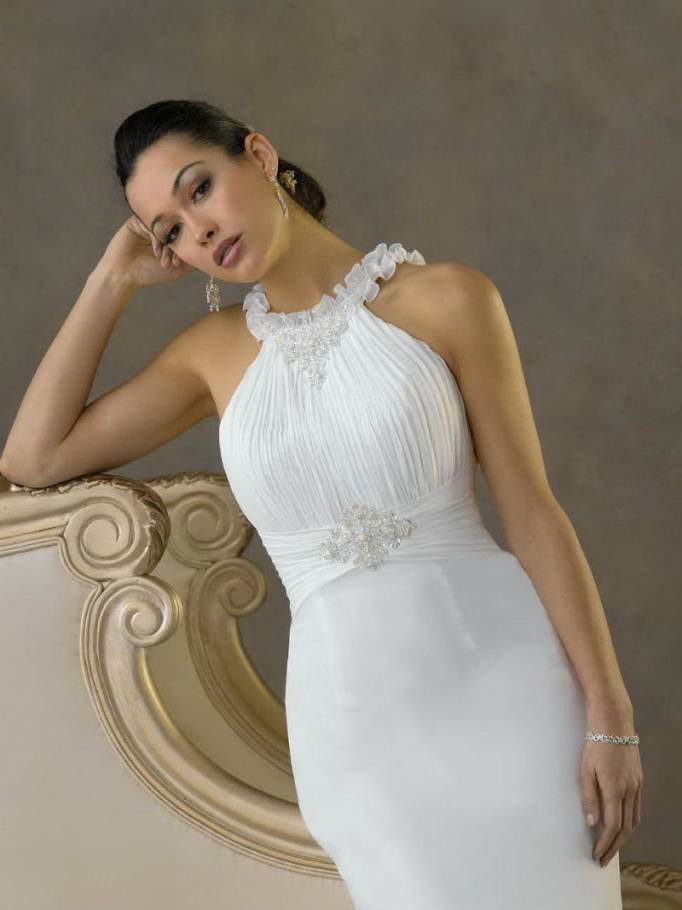 Sweetheart Neckline
The sweetheart neckline is so pretty and great for any season. It can be paired with some fantastic jewelry too!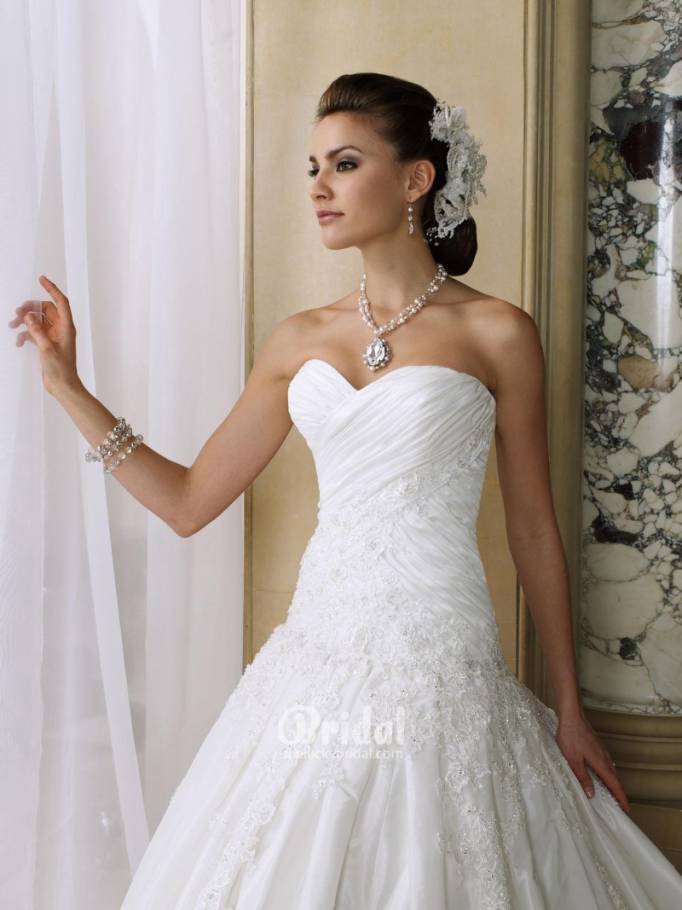 Straight Across Neckline
Somewhat like a variation of the sweetheart neckline, the straight across neckline is very flattering. It's also elegant and super adorable.
Boat Neckline
Another very charming and elegant-looking neckline is the boat neck. It's a sort of wide swoop that looks great on everyone.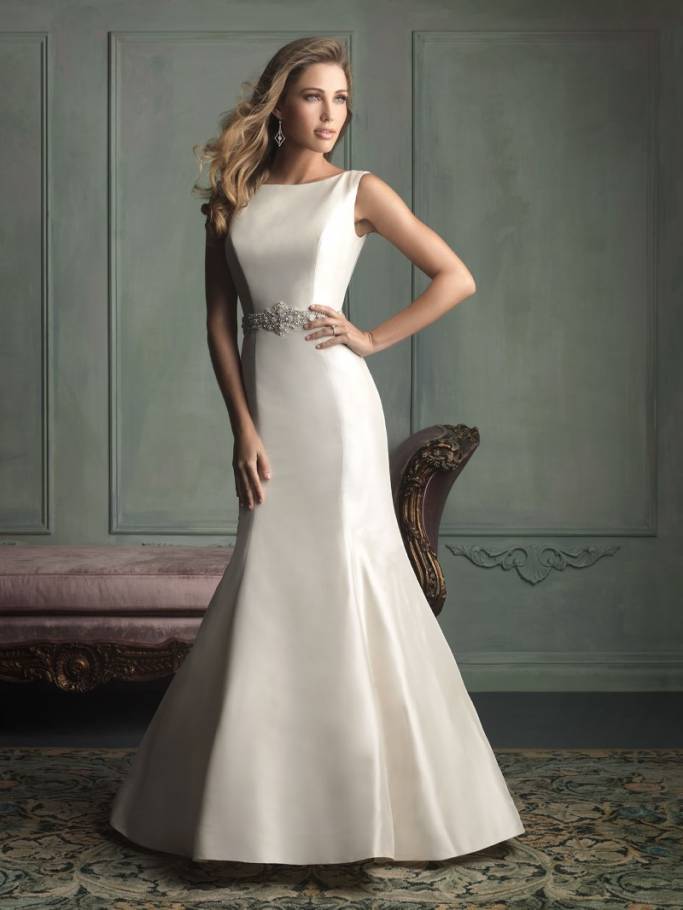 V-Neck Neckline
The v-neck is great for anyone who is worried about looking heavy in their dress because it draws the eye to the center of the body and down, giving a slimming illusion. It's also a very popular choice for wedding dresses.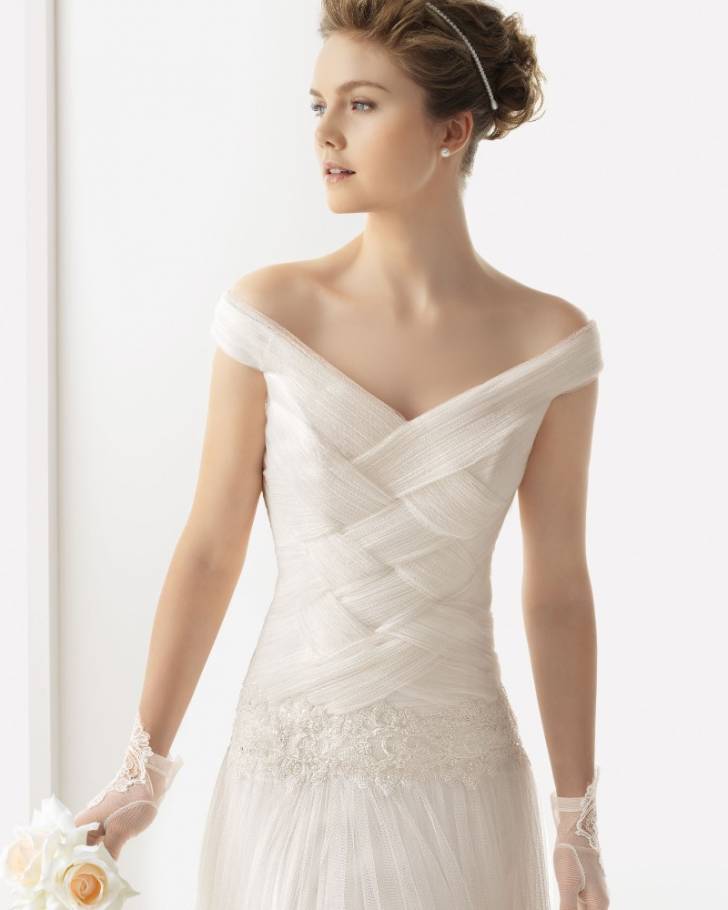 Now that you know the most popular necklines, you can ask for it at the bridal shop and get exactly what you want!