When you're planning a wedding, especially if the budget is tight, it's really important to have a good guess of how much alcohol you'll need. If you buy too much, you've ended up wasting money but if you don't buy enough, you can be embarrassed in front of your guests. Here's a great guide for how much alcohol you should buy for your wedding reception.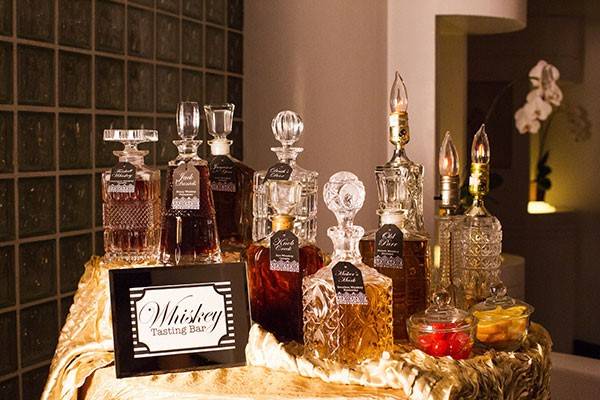 Wine
If you're only serving wine, then you can follow this simple rule of thumb: one bottle of wine will serve 4 guests for one drink. So, if you'd like to have enough for guests to have 2 glasses of wine, you will need two bottles for every 4 guests. For instance, for 50 wedding guests, you will need 13 bottles of wine.
Liquor
If you're serving liquor, the rule of thumb is that one pint of liquor will serve 17 to 18 guests. So, if you're serving 50 guests, you're going to want to have at least 3 pints of liquor. This is based on shots, which is the customary amount of liquor (1 shot) to put into a mixed drink.
Keg
If you're serving beer, of course, you will want to figure 1-2 bottles per guest, and if you're using a keg, it will serve approximately 165 guests, or half that for a few drinks.
Combination
If you're serving a combination of any of the above drinks, you can estimate what you'll need based on the hours of the reception. You'll want to provide one drink for every hour the reception lasts. So, if you're serving 50 guests for a period of 4 hours, you're going to want to have 200 servings of alcohol.