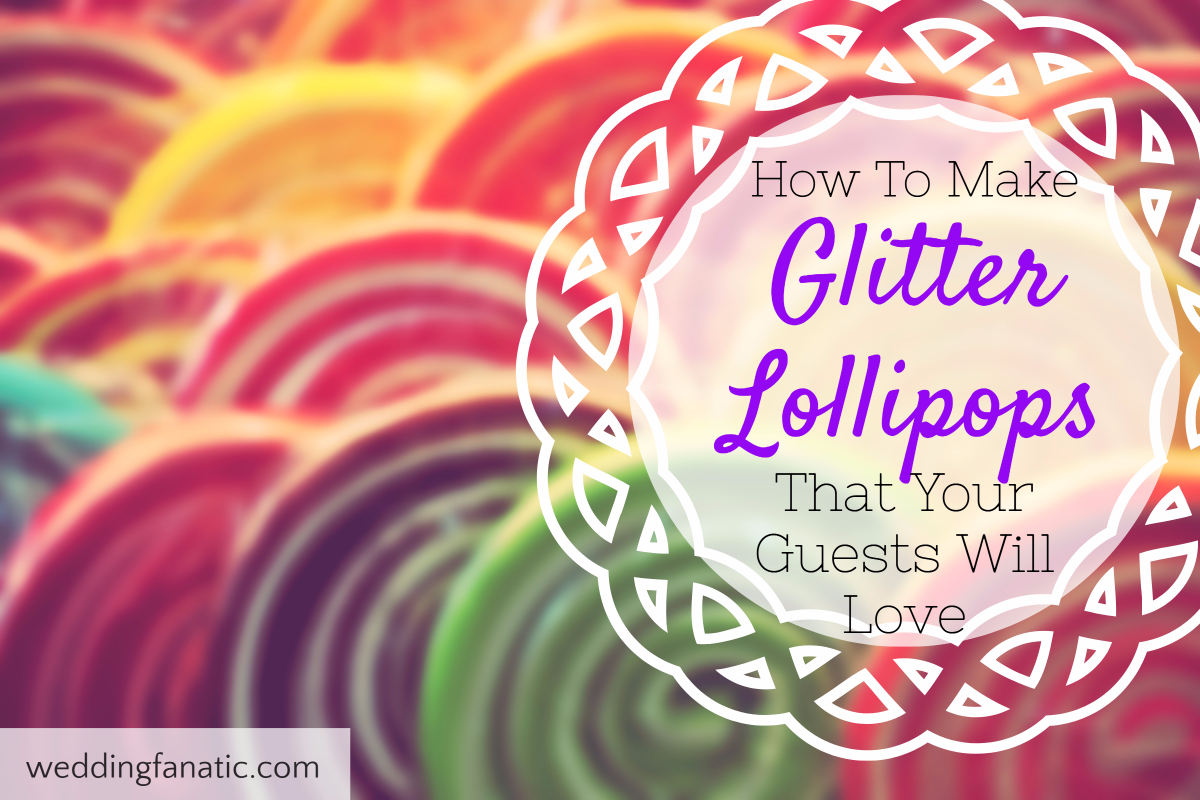 Weddings are such sweet events, what could possibly make them any sweeter? Glitter lollipops! These fun party favors will add an extra sparkle to your special day. Lollipops make adults feel like kids again!
This D.I.Y. project is a great one for a rainy day when you have some time to spare. It takes some time to complete, but you get to do a lot of sugary taste-testing along the way, so it's all good!
And just think… once you know how to make home made lollipops, you could make them for any occasion. The kiddos in your life are going to love you… even more than they already do!
Step One: Gather Your Ingredients And Cooking Materials
You will need a small sauce pan, white sugar, corn syrup, a candy thermometer, edible glitter, lollipop sticks, a baking sheet, a bowl of ice water,  and wax paper.


Step Two: Heat It Up
Combine 2 cups of sugar, 1/2 cup of corn syrup and 1 cup of water over medium high heat until it boils. Insert your candy thermometer and watch for a reading of 310 degrees Fahrenheit. Take the pan off of the burner and put it into a bowl of ice water. You have to move fast into the next step, because at this point the sugars have stopped cooking and will want to harden!
Step Three: Put It All Together
Pour the sugar mixture out onto a wax paper lined baking sheet in small circles. Dust each with glitter and place a lollipop stick into each.
Serve your amazingly adorable treats on your dessert bar, or wrap with plastic, a ribbon, and a tag commemorating your wedding day so that guests can take these pops home as a party favor. What do you love about this lick-able craft project? Let me know below!