Are you a non-traditional bride? If you're looking for fantastic non-traditional wedding ideas, you're going to love these. They're fun, unique and can express your personality perfectly.
1. Bridesmaids in White, Bride in Color
If you're not interested in a white wedding dress, why not put your bridesmaids in white and wear a colorful dress?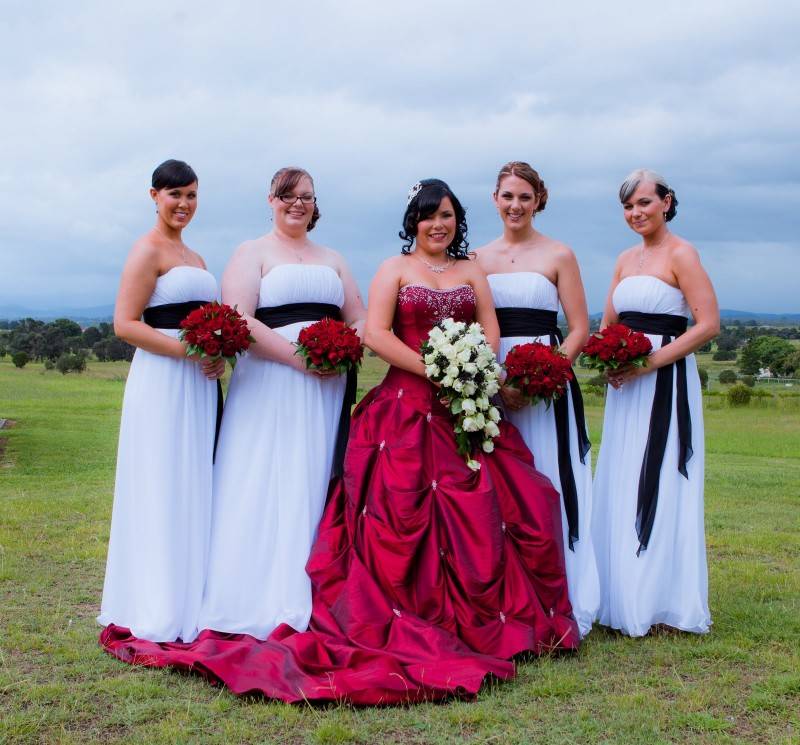 This is a perfect way to get away from the traditional wedding, and it's super adorable. It still has elements of a traditional wedding, but it really turns tradition on its head.
2. Have a Dance Line Send Off
Rather than the traditional rice or sparklers, have a dance line send off for the bride and groom.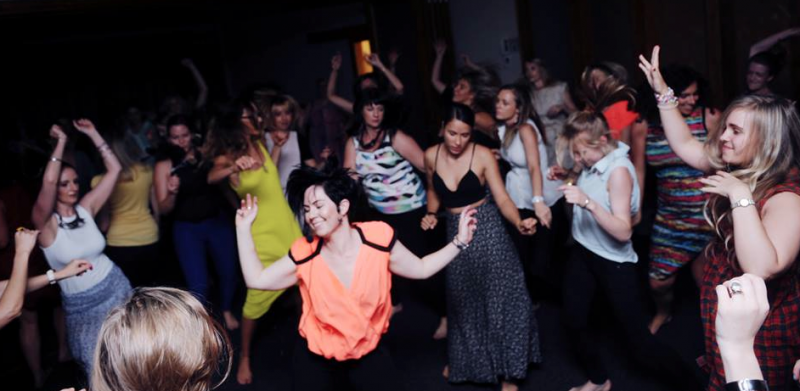 Each couple takes turns dancing down the line of guests until it's the bride and groom's turn. They then leave after their dance! What a fun and unique, non-traditional wedding idea.
3. Mix Up the Wedding Party Genders
Why stay with the traditional groomsmen and bridesmaids? Switch things up and have groomspeople and bridespeople.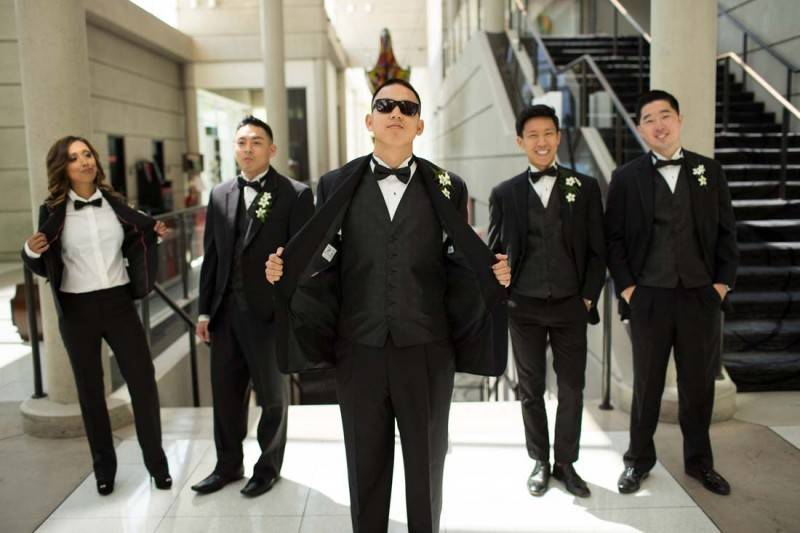 Then, the bride and groom can select their absolute favorite people (man or woman) to stand beside them on their big day. This is a wonderful way to make sure you and your groom both have your most important people standing next to you.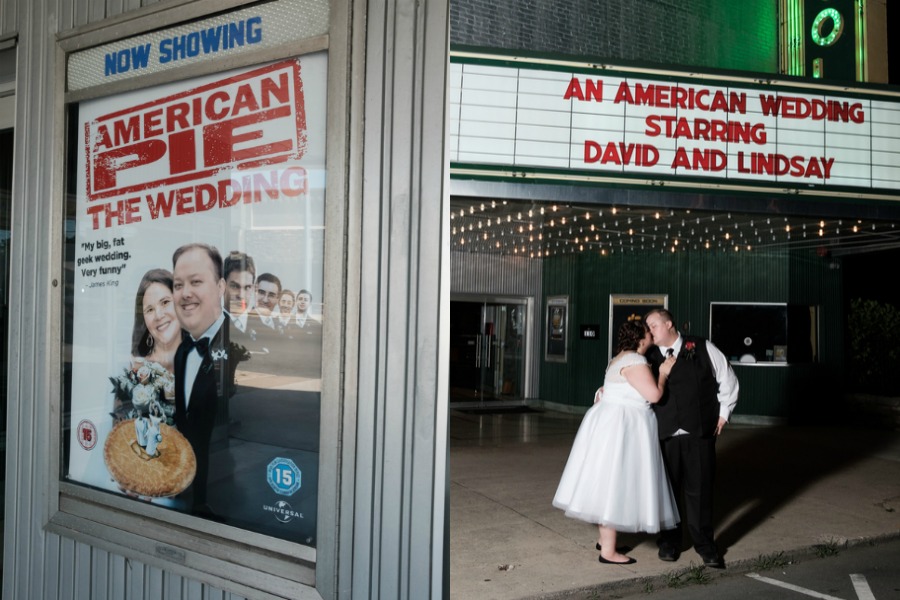 This couple loves movies and wanted a concept for their wedding that was unique and fit them as a couple. So, what better venue than the theater?! We absolutely love this unique and lovely celebration with so much personality.
These non-traditional wedding ideas are great for every couple who doesn't care too much about keeping things the same!