The average wedding costs thousands of dollars nowadays, and many couples are opting to reduce the costs by either using creating digital invitations and sending them as emails to their guests or the more traditional ones are designing their own invitations. If you're a budget-savvy bride, whose looking for DIY cards, you may like to use a site like DesignCap to make your wedding invitations. The site offers lots of beautiful wedding invitation templates, and these are easily customizable.
Choosing Wedding Invitations
Choosing your wedding invitations online or from a wedding supplier can be difficult, you may find that you spend hours trawling websites looking for the perfect card, with no luck. It's often hard to find a wedding invitation that matches your wedding theme, and even if you are lucky enough to find the perfect card, it's likely to be very expensive.
Your wedding is one of the most significant events in your life, so you'll want to create a card that shows your personality. Designing your own card is likely to be a better solution as you can use a theme and add your own text or even a photo. You'll be able to add motifs such as flowers and swirls. Read more of my tips & tricks here.
Whether you're looking to make a save the date card, a photo wedding invitation, or a card for an engagement party, You will find something for you. A personalized card is attention-grabbing and unforgettable; this is especially beneficial if your wedding is a couple of years in the future.
Graceful Wedding Invitation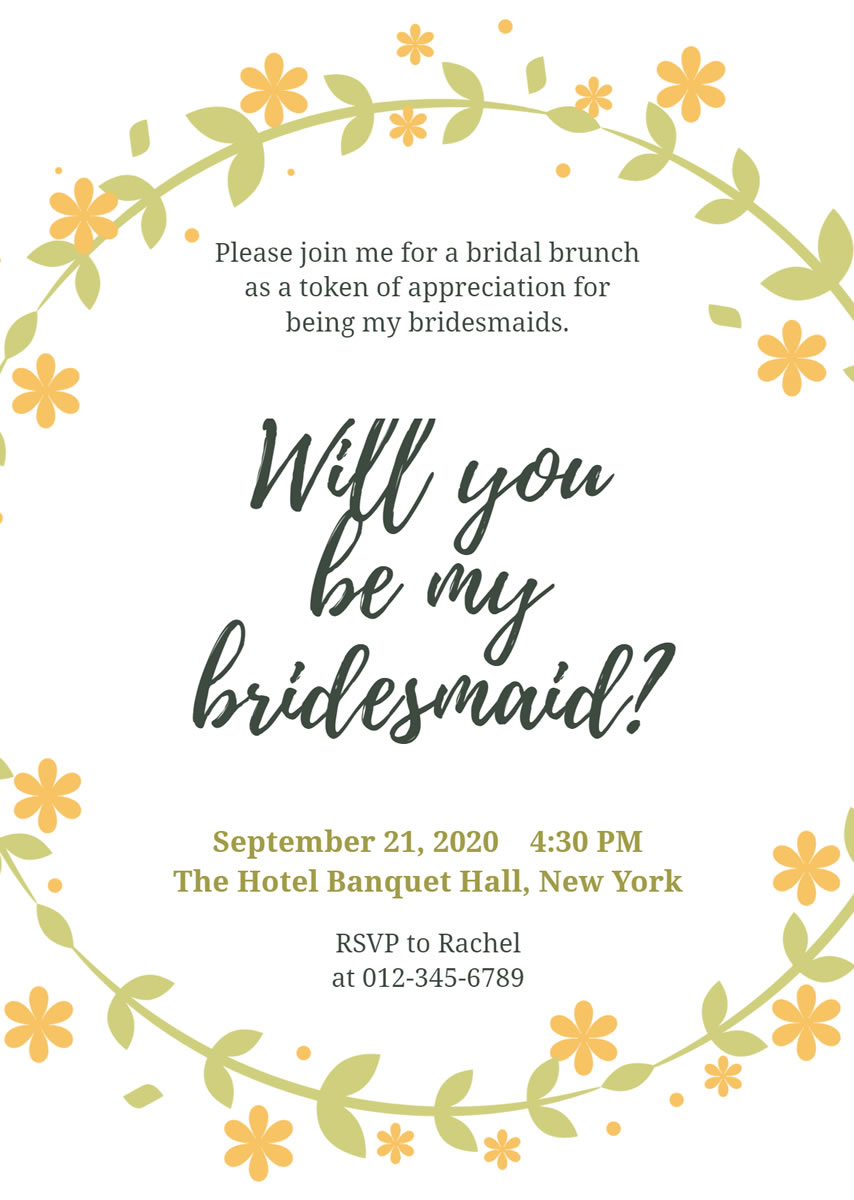 The graceful wedding invitation features a circle of flowers that is modern and elegant. You can customize this design by adding your own names and the date of your wedding in any font that you choose. You can also change the background color and the color of the flowers to match your wedding's color scheme.
Happy Engagement Invitation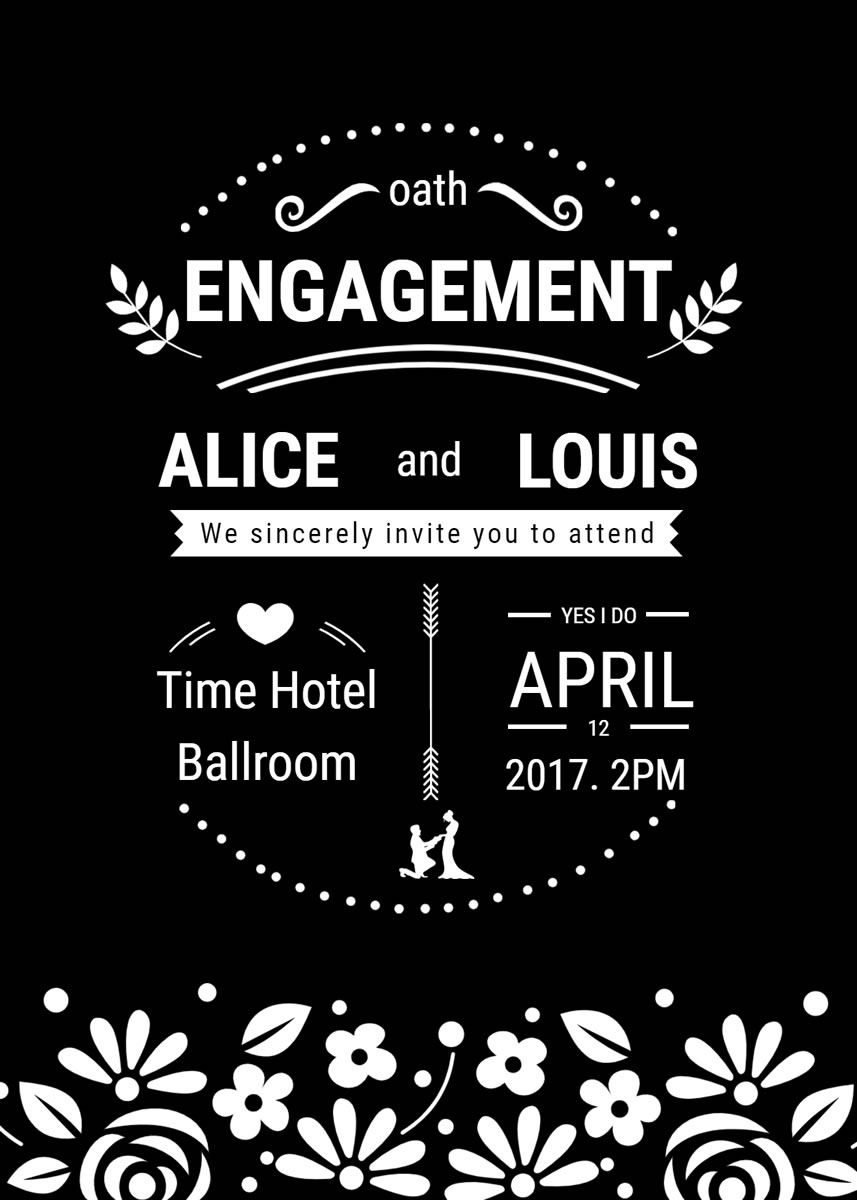 The happy engagement invitation has been designed to look like an infographic in a classic black and white color scheme. This invitation can be customized by adding details of your own wedding and engagement. You can change the symbols and colors used. Why not add a hint of pink or blue, which will look great against the black background? Or completely change the colors to suit your theme.
Modern Wedding Invitation
This modern wedding invitation features a photo of roses as the backdrop. You could make the invitation more personal by using your own image. Why not add a photo of something that's meaningful to the two of you, such as a common hobby or interest or a photo of the place that you met? Alternatively, add a picture of your wedding venue.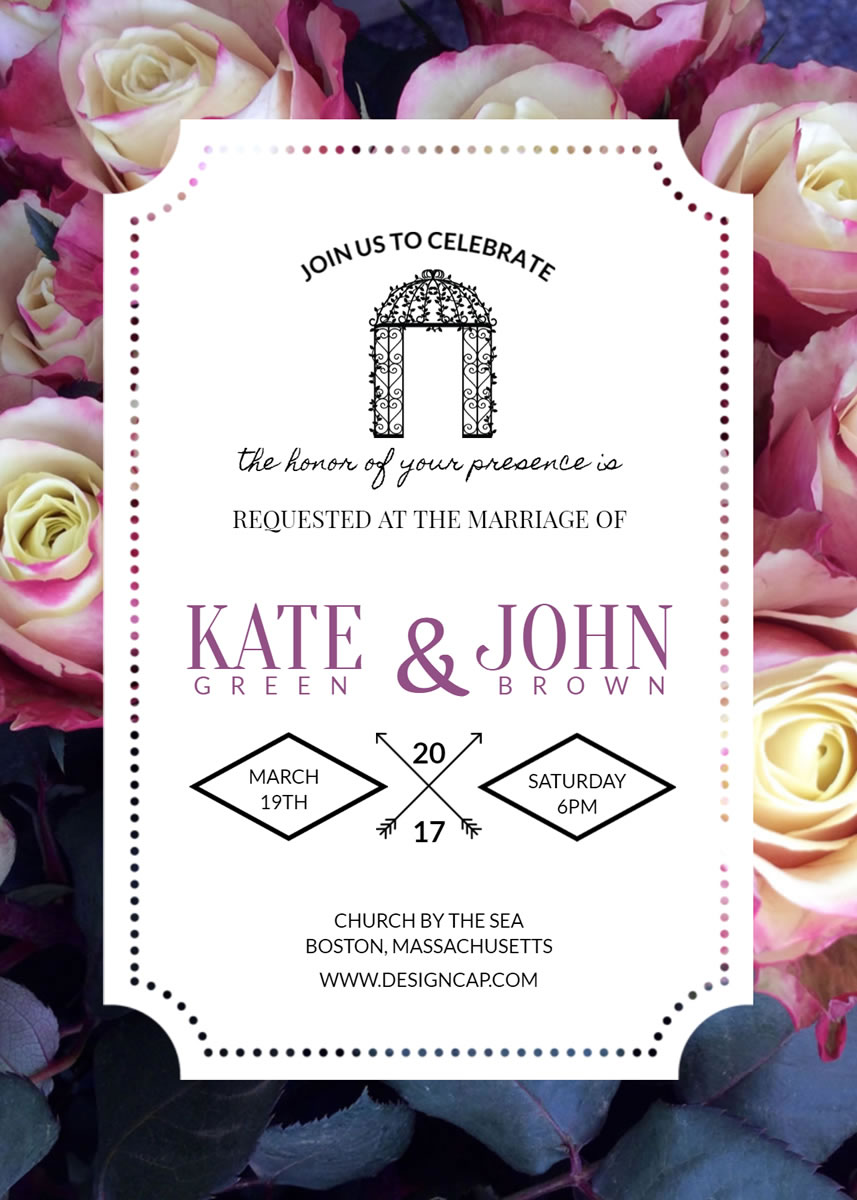 Printing
You can play around with the different templates from the comfort of your own home until you've created a unique invitation that shows your personality. Once you've finished designing your invitations, you can either print them yourself or get them printed professionally on card stock paper to save money at a local printing facility.