This delicious treat is perfect for a wedding shower or even for a fall/winter wedding reception. They're super easy to make yourself, and can be a lot of fun, too! Here's what you'll need to make them:
1 Box Chocolate Cake Mix
1 Can Chocolate Icing
1 Bottle Peppermint Extract
1 Box 12 Candy Canes
1 Bag Small Marshmallows
Cooking Torch
This batch will make between 18 and 24 cupcakes, depending upon the size you make. You may need to double, triple, etc. the recipe until you make enough. Start by baking the cupcakes according to package directions, replacing 2 tablespoons of the required water with 2 tablespoons of peppermint extract. Allow them to cool completely before spreading icing on top. You can use a decorative tip to make them more aesthetically attractive.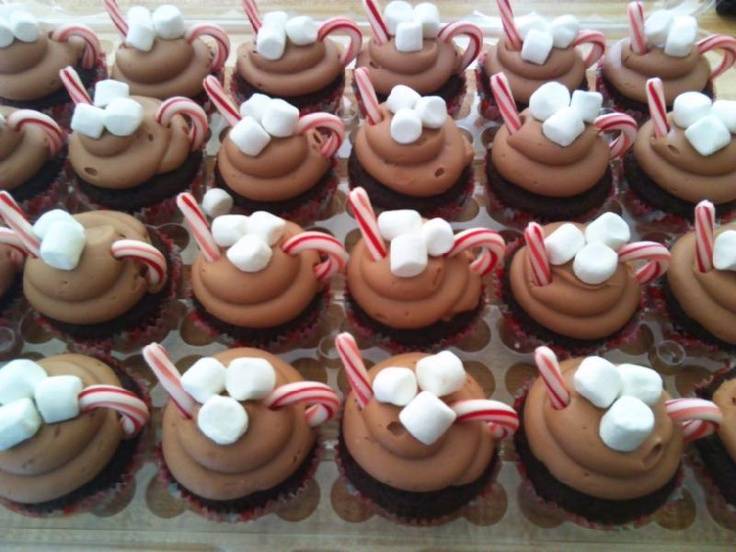 Next, place 2-3 small marshmallows on one side of the top of the cupcake, sinking them into the icing. Now you'll want to place your candy canes (broken preferably) into your food processor and chop them into a fine powder. Sprinkle the powder on top of the cupcakes and you have delicious and beautiful hot chocolate cupcakes! This is perfect for a fall wedding reception, and can be placed on a hot chocolate bar for a delicious treat.
Featured Photo Source: bridalguide.com