If you're planning to create your own wedding menu, then you have to know about these mason jar orange trifle desserts. They're super easy to make, can be made ahead of time, and are really beautiful additions to the menu (as well as delicious). Here's how to make them.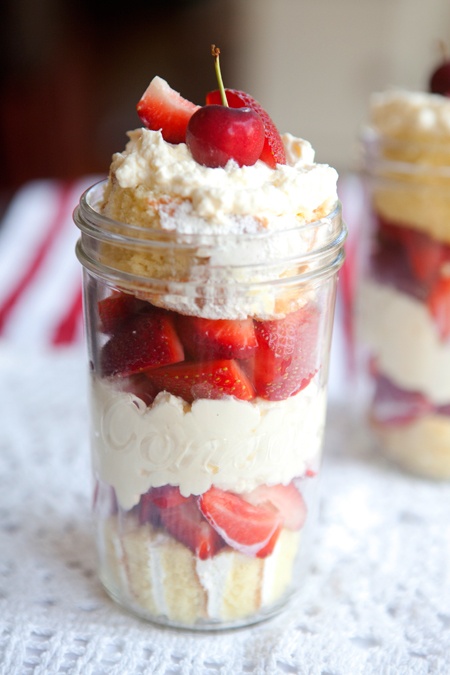 You'll need one mason jar per guest, orange juice, angel food cake, cool whip, orange marmalade, and mandarin orange slices from a jar or can.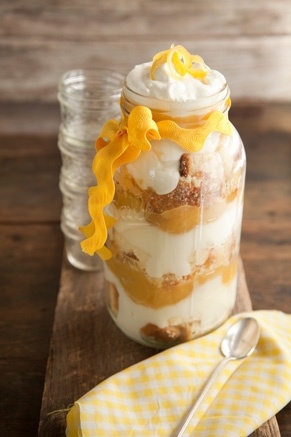 First, place a layer of angel food cake about 1 inch thick in the bottom of the jar (you can cut layers with biscuit cutters to make them round). Add 2 tablespoons of orange juice to soak into the cake. Mix your cool whip and orange marmalade equally. Add an inch-thick layer of that to the jar. Now layer the mixture with orange slices, and repeat the layers one more time.
When you're finished, place the cap on the jar and tie a spoon to the jar using an orange ribbon. These are beautiful and fantastic, and go very well with an orange colored wedding. You can make this with other fruits as well, using strawberries, blackberries, raspberries, etc.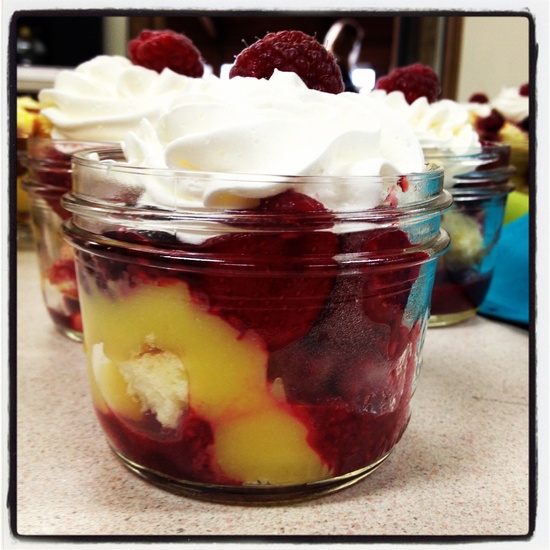 Place these in the refrigerator until just before time to serve. They're a cool and refreshing treat, great for a summer or spring wedding or really, any time.
Featured Photo Source: blog.weddingpaperdivas.com