It's no secret that when it comes to planning a wedding, each and every detail needs careful consideration. One of the first things to decide on is a color scheme – it often becomes the center point of your plans and streamlines the rest of the decisions that need to be made. This season, we've seen a lot of beautiful color schemes on the wedding scene – and one of our favorites features Pantone's color of the year: Greenery.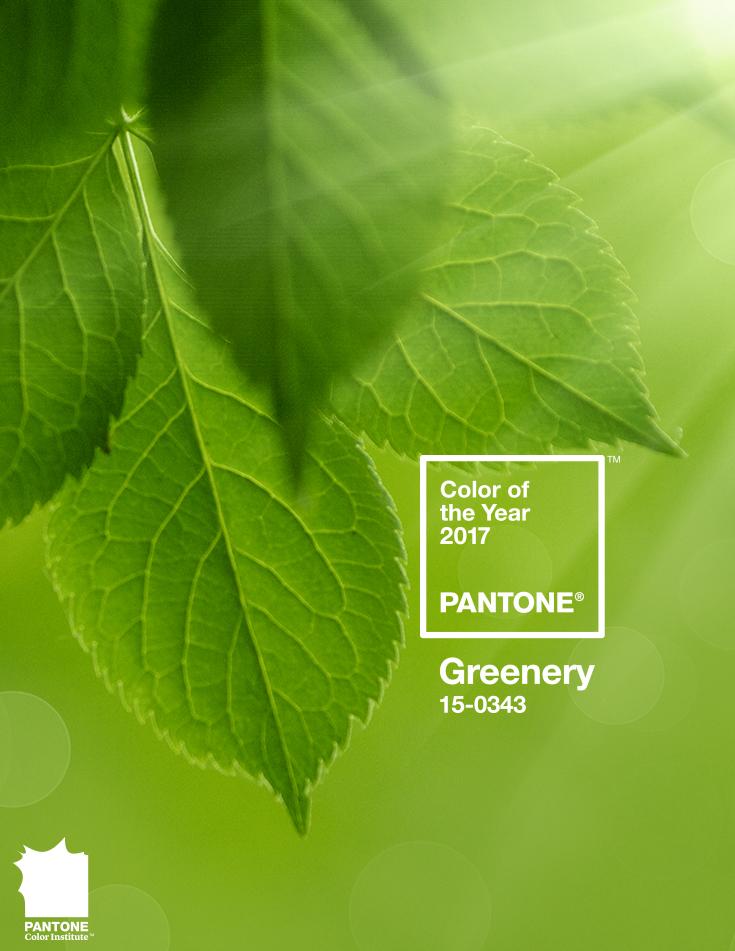 This stunning color is the "in" color for all of 2017, but what a more perfect time to let it bloom than with the summer flowers? The Black Tux has put together a graphic to showcase this color in a palette and help spark inspiration for the wedding planning process.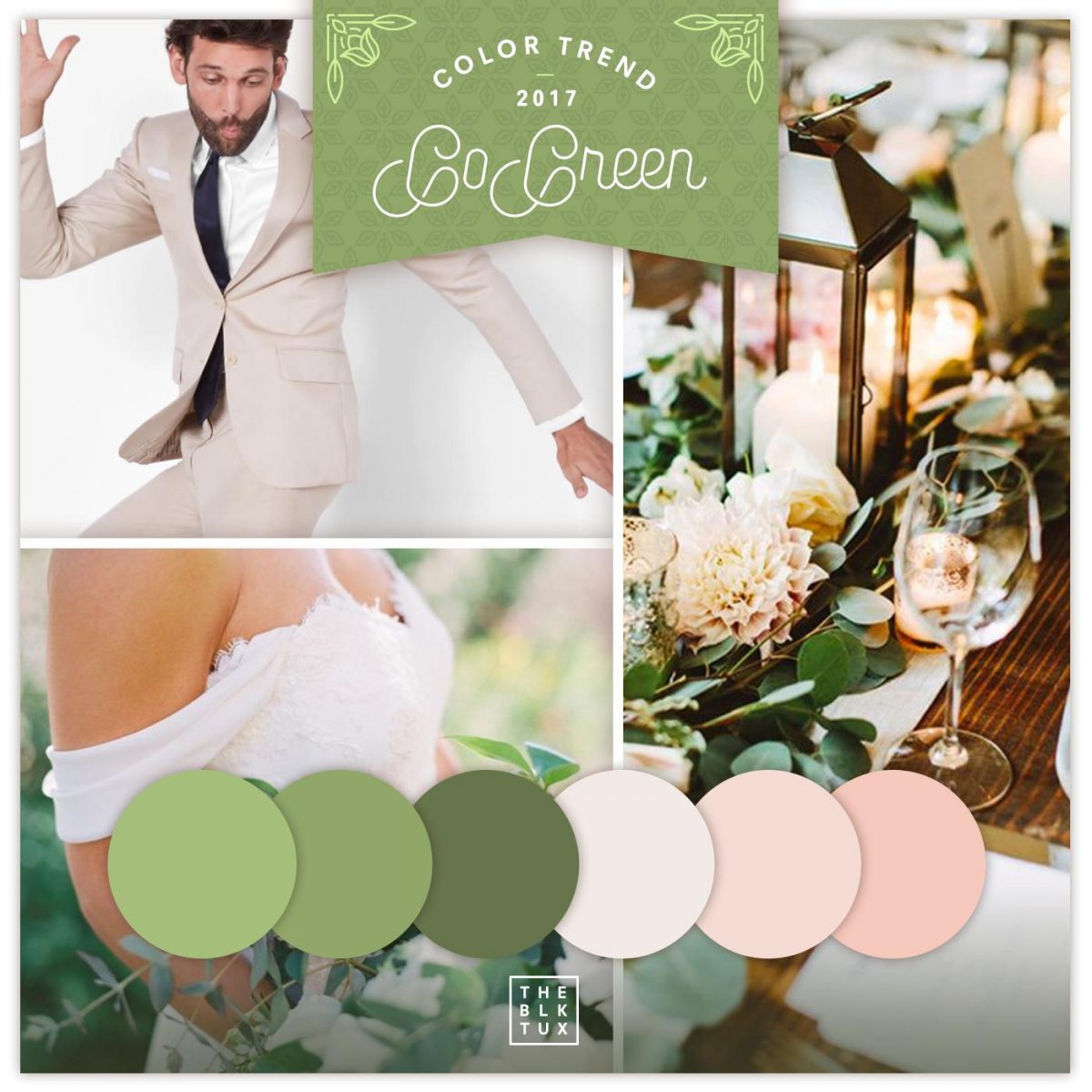 This green and neutral pink palette gives off a warm and earthy feel – which makes picking flowers within this color scheme an easy task! Greens and pinks coincide perfectly with your surroundings for an outdoor wedding and allow for endless bouquet options inside! Whether you want dahlias or succulents, this color palette leaves room for either. We love this incorporation of succulents and delicate roses in a cascading bouquet, which pairs perfectly with the elegant feel of the bride's cap sleeve dress. Or you may choose to showcase the green stem of the flowers with a casual feeling wreath bouquet instead, which can be hand tied with ribbon or burlap.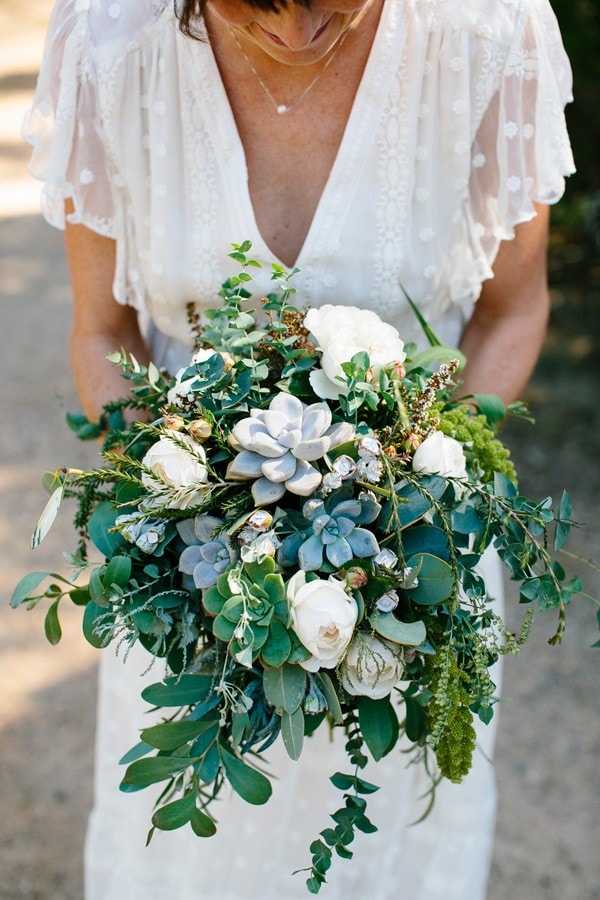 Photo source: Love Katie + Sarah
In terms of fashion choices that feature these colors, there are many different directions you can go in – we love bridesmaids in green alongside their counterparts in beige suits. After all, nothing makes colors pop like layering them atop universally-flattering beige. Try this mint one shoulder number from David's Bridal and a beige tuxedo rental from The Black Tux.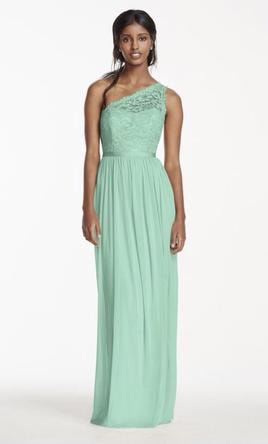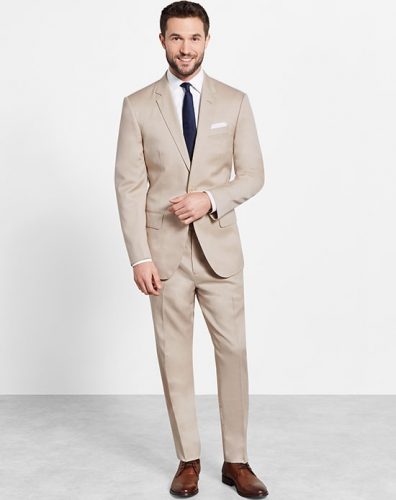 Another direction to go in is pairing a crisp tan suit with blush bridesmaid dresses to create a feeling of elegance and modern class. We love this chiffon option from Sorella Vita paired alongside a tan suit, such as this slim fit from Jos A Bank.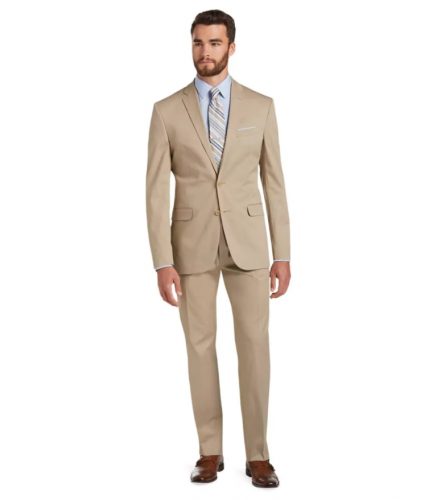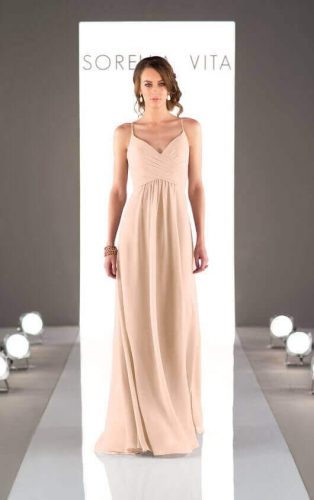 No matter the pairing you go with for colors, clothing or decor, these colors are sure to wow on your big day!