Are you planning an outdoor wedding shower? If so, perhaps the following pictures will help you. These are all real wedding showers that brides have enjoyed outdoors, along with their beautiful décor and various elements. Allow them to inspire you to be creative for your own outdoor wedding shower.
Vintage Roses
This beautiful outdoor wedding shower features lanterns and old-fashioned roses that give this shower a very vintage look! The treat table is piled high with delicious-looking goodies as well.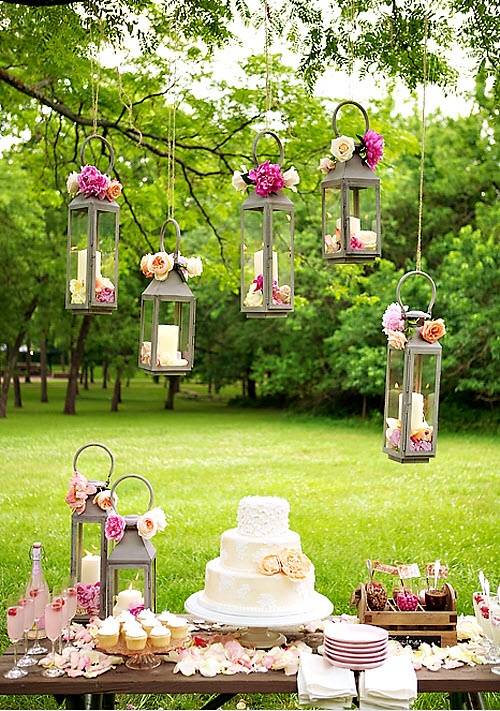 Wild Flowers
Jars are lined down the table at this wedding shower and filled with wildflowers. The look is a simple but very elegant one that's perfect for a  more casual shower.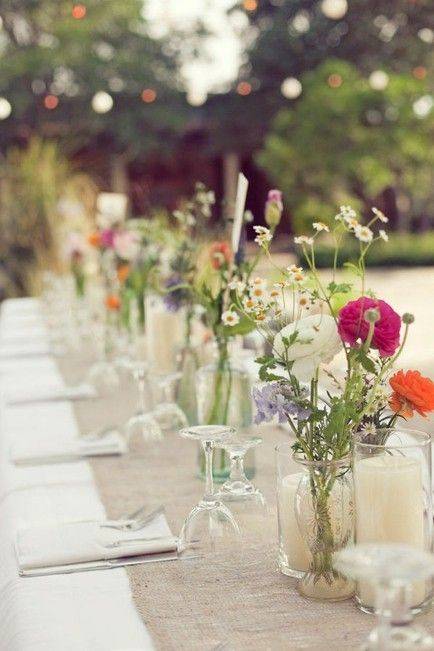 A Rustic Shower
This rustic-inspired shower features wood and burlap paired with fancy foods and linens. It's the ultimate shabby-chic look and it's very beautiful.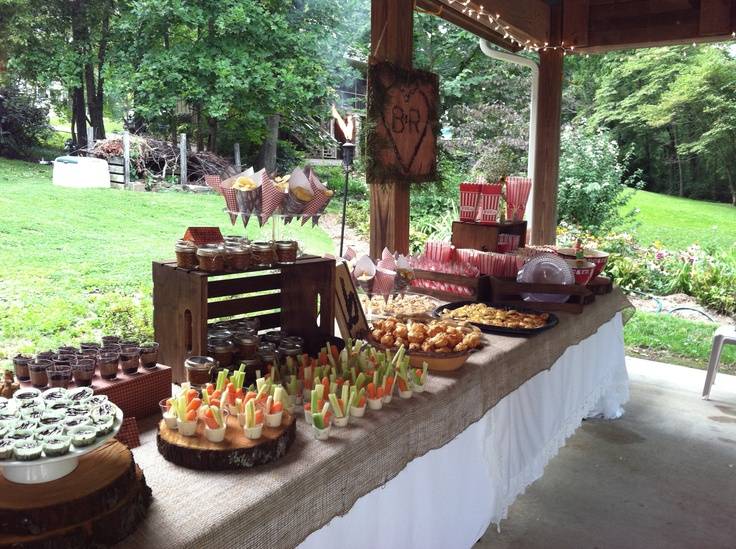 Floor Pillows
The table at this wedding shower is low enough for the guests to use large floor pillows to sit on. The effect is quite dramatic and the teal color ties everything together!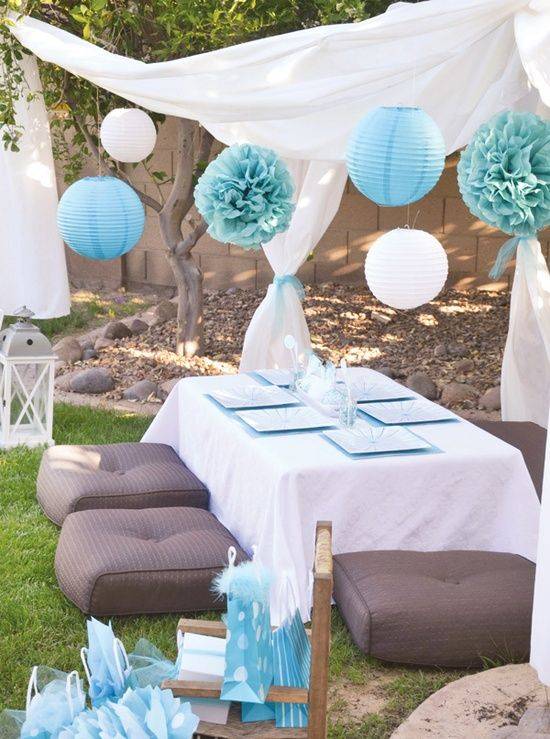 Family Tree
If there's a tree near your location, you may want to try out this super cute and clever idea. The couple has placed pictures of their family around the tree to create a "family tree." It's also a great way to include family members or friend who are no longer with you.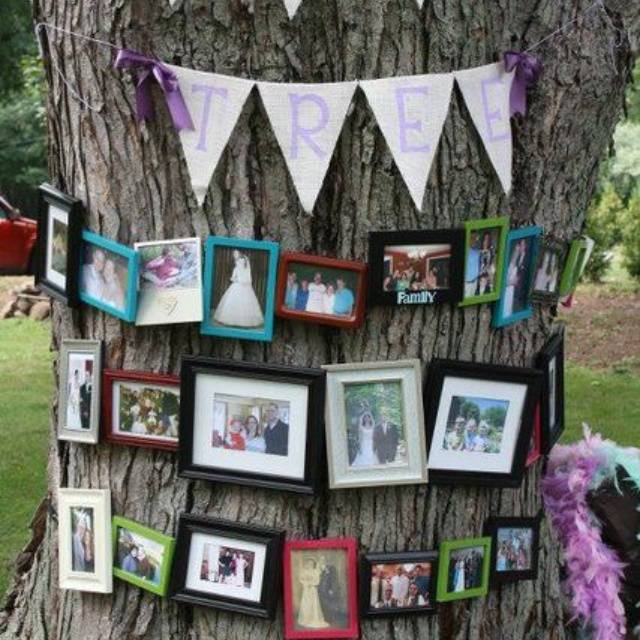 These are just a few great ideas that will help inspire you to create a wonderful outdoor wedding shower.