If you're planning a beautiful summer or early fall outdoor wedding, you'll really appreciate this list of ideas. These are outdoor ideas that are super cute and will surely impress your guests. Without further ado…
Sun Shades 
Provide your guests with sun shades to keep the sun from hurting their eyes during your ceremony. Place them in a basket with a sign that says, "Please don't be blinded by our love…take some shades!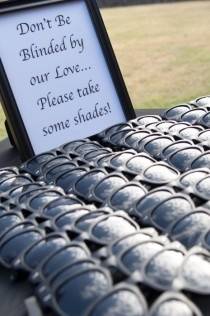 Dancing Shoes
If you have an outdoor dance floor constructed, fill a basket with inexpensive flip-flops so guests can switch to those before dancing.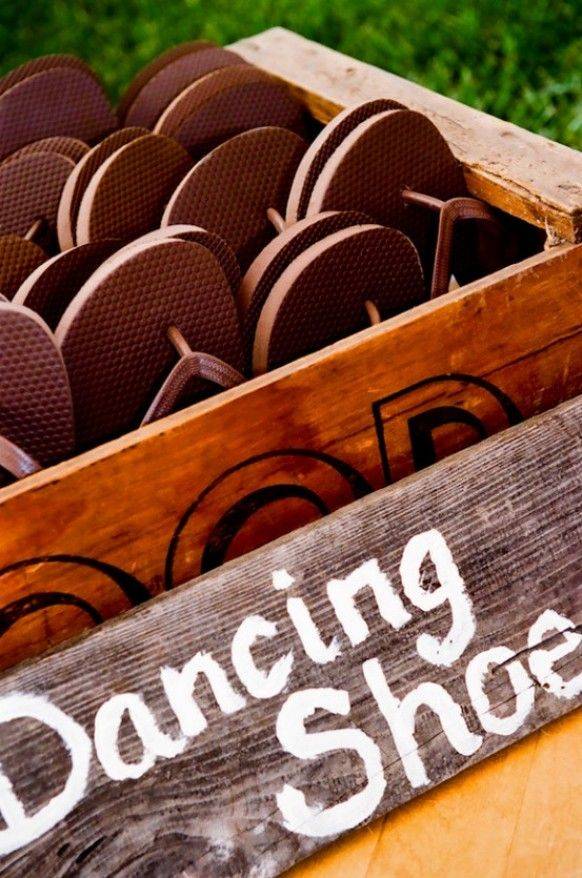 Flower Hangers
Purchase inexpensive garden plant holders and use them to display vases full of flowers or for a nighttime wedding or reception, hang your candleholders on them.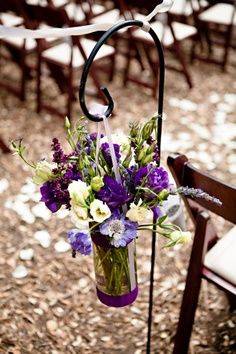 Flower Petal Aisle Designs
Use real or artificial flower petals to create beautiful aisle art. This will be the path the bride takes to her groom, so it should be very special!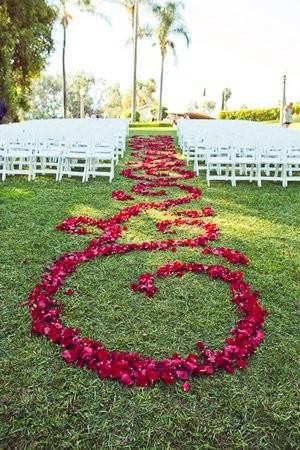 Keep it Simple
Rather than purchasing tons of flowers, purchase a few large, statement-style flower arrangements. This is great for an outdoor wedding and is less expensive.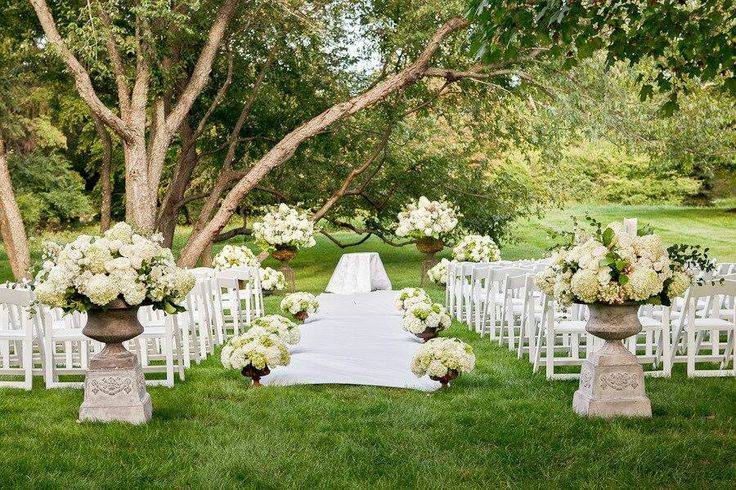 These are just a few of the things you can do with an outdoor wedding to make it truly fabulous.