Are you looking for a creative and fresh idea for a fall wedding theme? This may be just the one for you: camping! Before you judge this idea, check out these gorgeous pictures of weddings with the camping theme: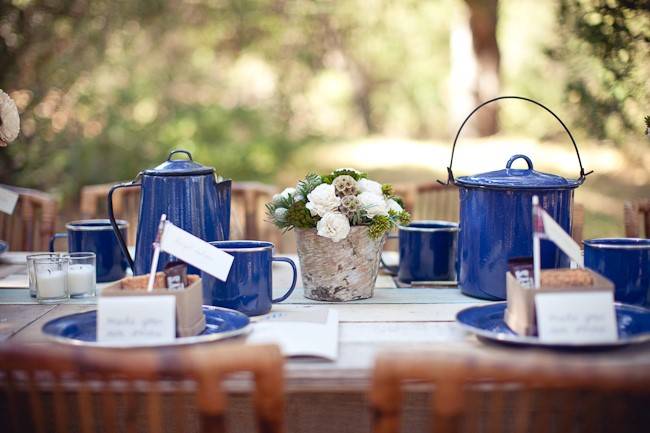 This bride has used camping dishes for serving her reception meal and it's actually quite elegant! The signature blue of camping plates and serving dishes brings pops of color to her reception tables, and they're inexpensive so it's a win-win.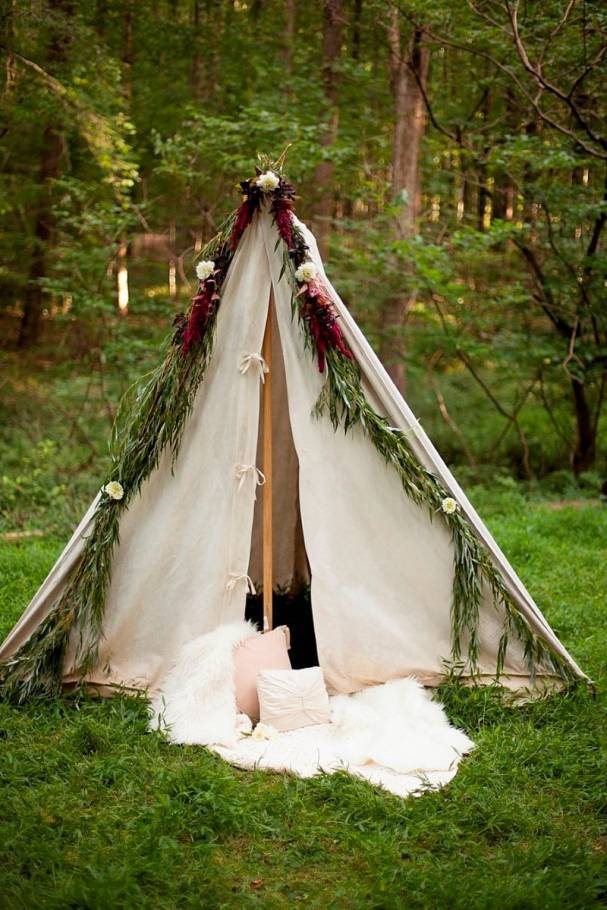 This gorgeous wedding-style camping tent was set up for a display item at a wedding. It's unbelievably elegant and adds lots of style to the wedding!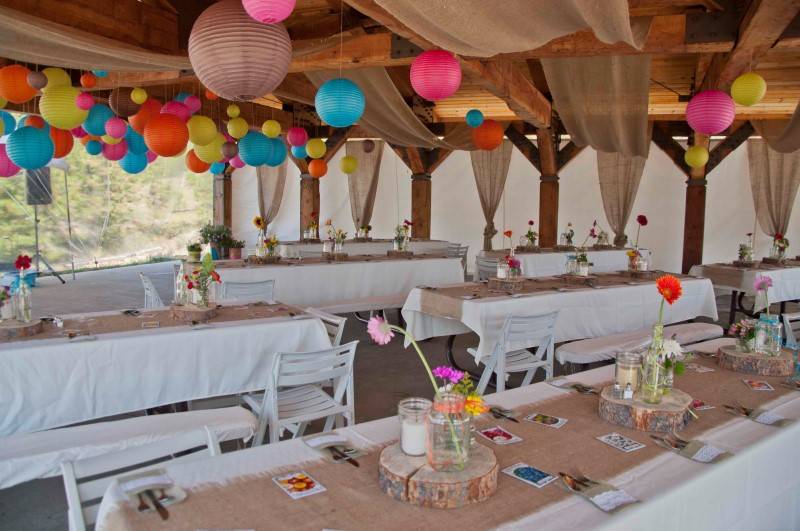 This beautiful wedding reception was actually held at a campground! We love the wood centerpieces and the burlap runners, which give this reception a rustic beauty.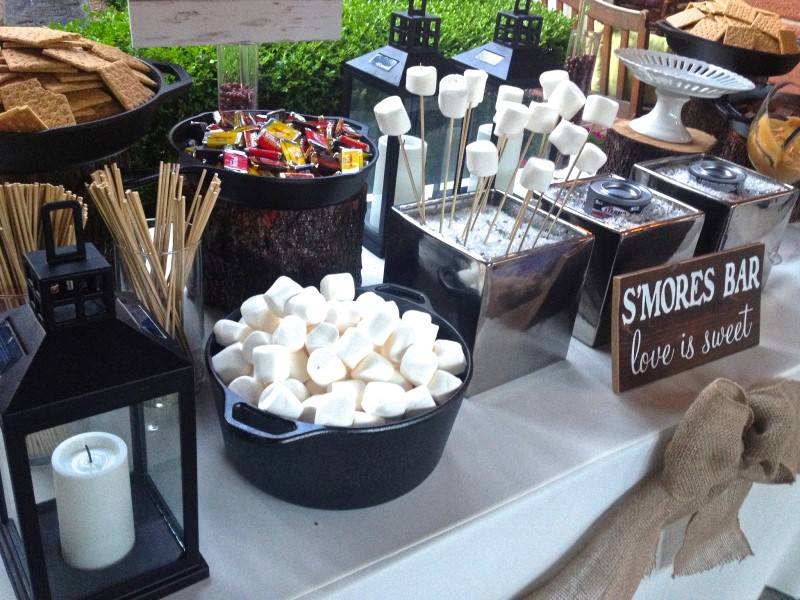 A Smores bar is the perfect dessert option for brides who want a camping-themed wedding! Plus, everyone loves Smores, so it's something your guests will really be impressed with.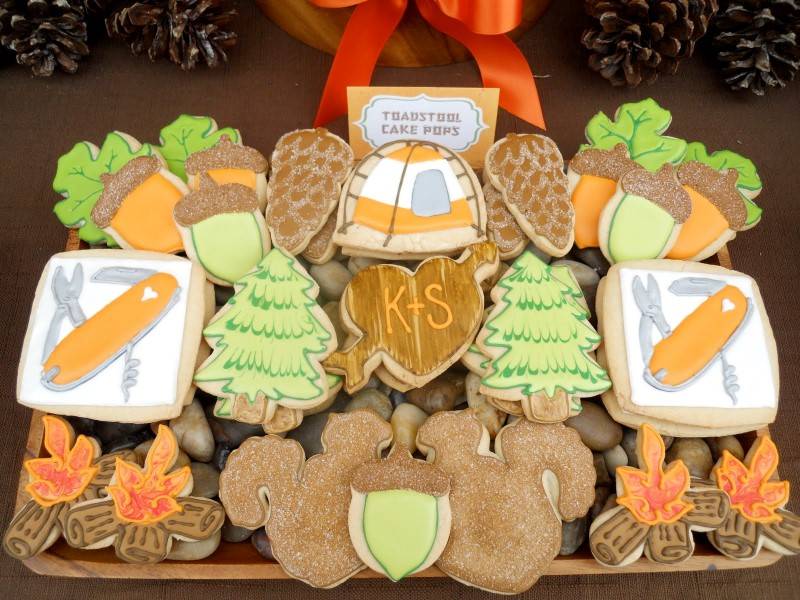 These beautiful camping-themed wedding cookies are a great wedding favor idea! They feature swiss army knives, squirrels and acorns, campfires and more.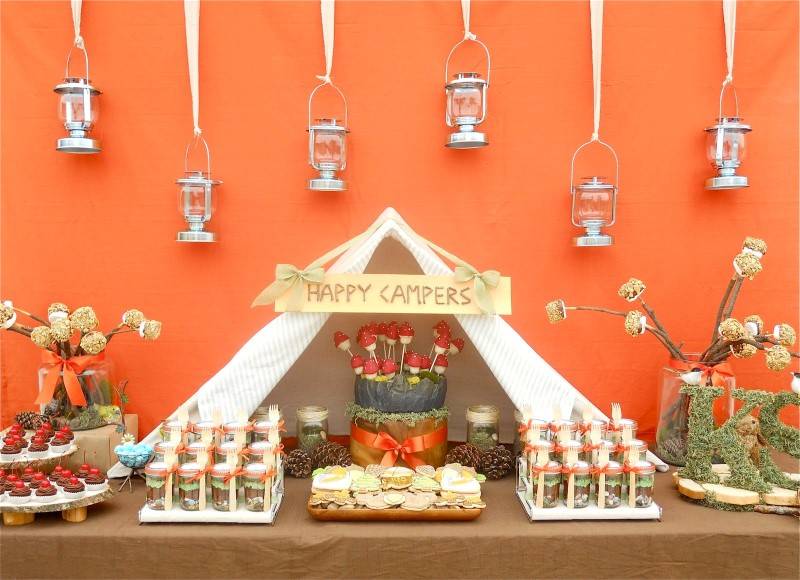 This is a gorgeous table display for the "happy campers!" We absolutely love the hanging lanterns – it gives a rustic but elegant feel to the backdrop.
Now that you know how beautiful a camping-themed wedding can be, use your creativity and imagination to create the best possible camping-themed wedding reception!