For a while now, colored wedding dresses have been becoming more popular. Celebrities are choosing soft yellows and pinks and even blues for their dresses over the plain old white. A new trend is popping up now: gold wedding dresses. They're glamorous, beautiful and they work for any wedding theme! Here are some beautiful gold wedding dress examples:
Soft Gold
This beautiful gold wedding dress is a mermaid style, and the skirt billows out at the knee for a glamorous effect. It's breathtakingly beautiful and features a strapless, heart shaped bodice.
Yumi Katsura
This absolutely gorgeous Yumi Katsura option is part of the Spring 2014 collection. It's highly detailed with a warm golden pattern against a softer golden background. It's elegant and has a vintage feel to it.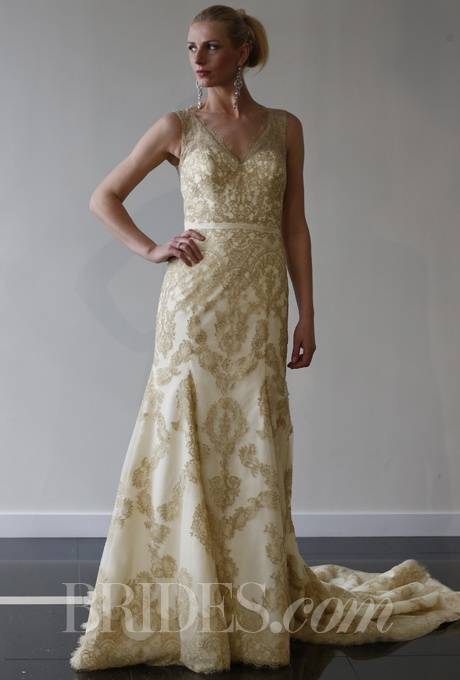 Sarah Seven
This beautiful strapless wedding dress is romantic and very ethereal. It would make a wonderful wedding dress for nearly any theme, and is a soft and pretty way to get away from the traditional white.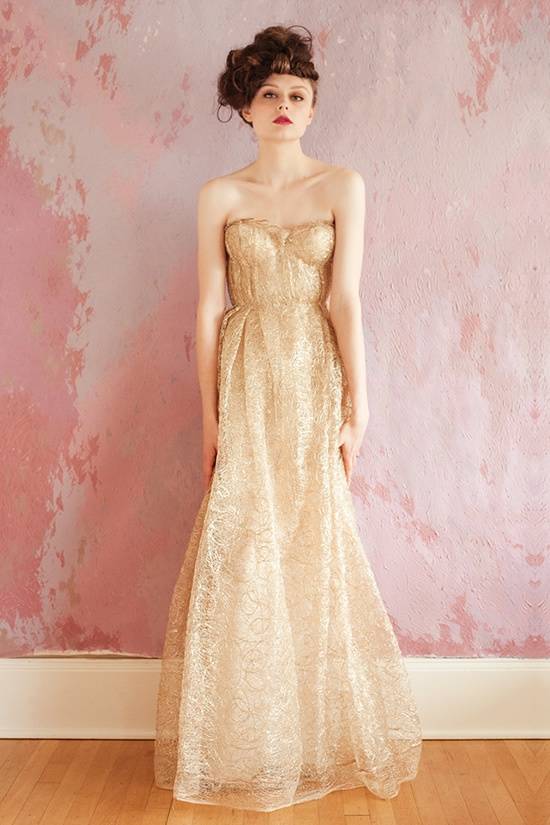 Gold Accents
This dress with a corset top features beautiful gold accents in the shape of a skirt embellishment and roses. It's breathtaking and would work perfectly for a romantic or vintage inspired theme.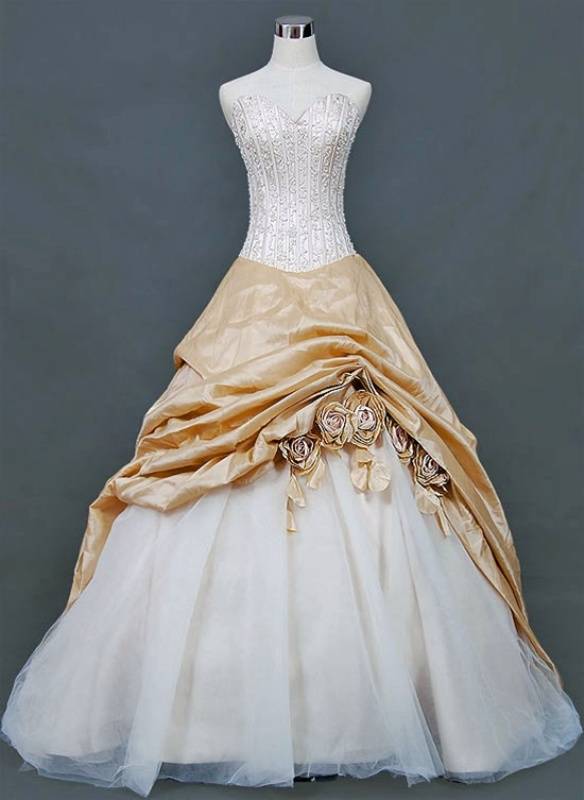 These are just a few of the beautiful golden wedding dress types available. Going gold is not as dramatic as say, black, but it's a wonderful way to step away from what everyone else is doing! It's sure to be super hot in 2014 as well.