At some point, most women will have their perfect wedding dress in their mind. Often times it's an elaborate design with plenty of embellishments and sparkles. However, sometimes the wedding dress just needs to be simple and couldn't be any more beautiful than it is. Here are 5 simple but beautiful wedding dress designs.
Soft and Flowing
This breathtaking dress features a "criss cross" bodice with just a little bit of sparkle. It then flows out into a truly princess-style dress that will make any woman feel gorgeous. It's very simple yet unbelievably beautiful.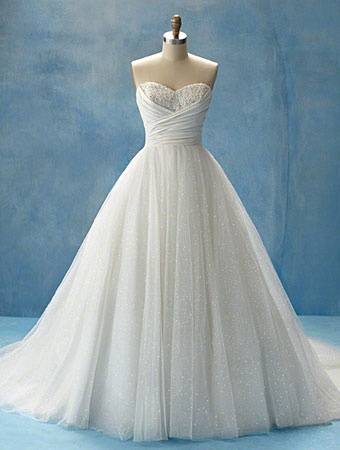 Textured
This strapless dress has a very elegant, simple bodice and a textured skirt that is extremely interesting to the eye without being complicated. This would pair well with elaborate or heavy jewelry.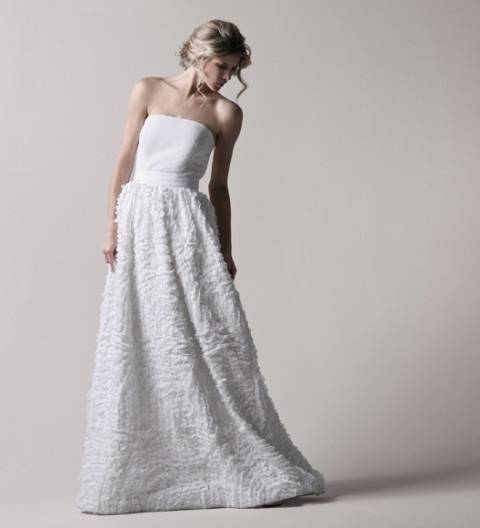 Calf-Length
Perfect for an outdoor or beach wedding, this calf-length dress also has a criss-cross bodice as well as a large flower embellishment and a simple ruffle. It's very simple and would be look outstanding on any woman.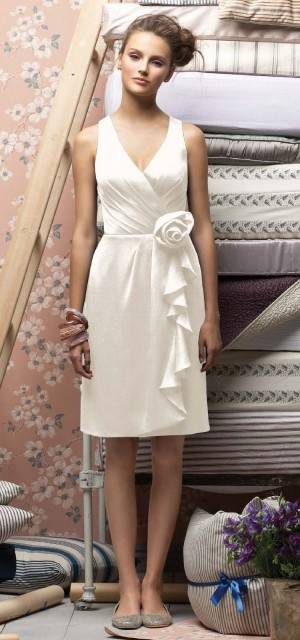 Soft Ruffled Dress
This dress is ruffled from the waist to the toe in soft, simple waves. The waist tie is the only embellishment, making the dress irresistibly simple but oh, so beautiful!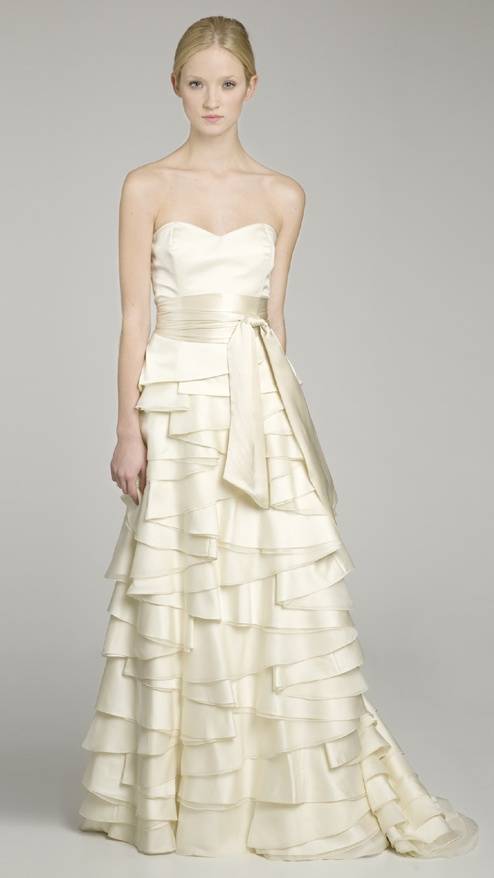 A-Line One Shoulder
This A-line, one shoulder dress flows and elongates. It's incredibly simple, with only a bejeweled waist cinch, but looks absolutely fantastic.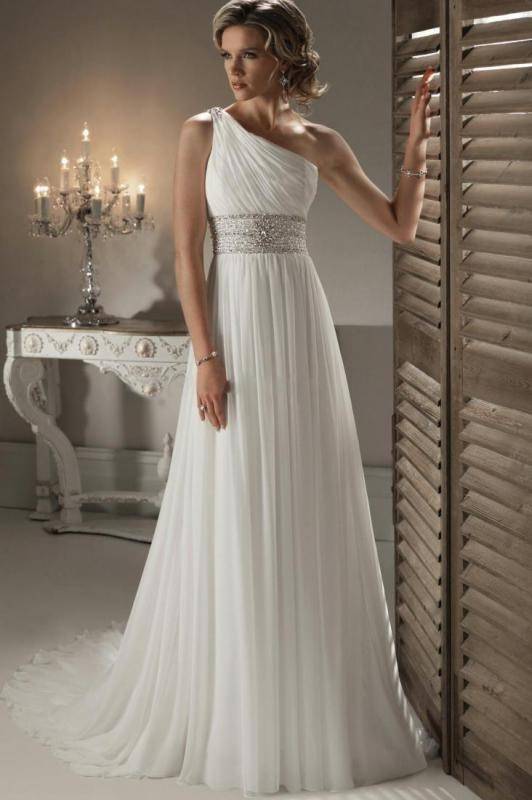 As you can see, dresses don't have to be elaborate to be gorgeous. Use these as inspiration when choosing your own simply beautiful wedding dress.