If you're looking for a fantastic (and super easy) bridal shower dessert, this one is sure to please! These delicious cupcakes are made from a box, but your guests will never know. Here's what you'll need:
1 box chocolate cake mix (your favorite)
1 container white buttercream frosting
1 bottle caramel ice cream topping
1 bottle chocolate ice cream topping
1 package of pecans
Cupcake wrappers
Remember that one box of cake mix will make about 15 cupcakes, so plan according to the number of guests you will have. Make the cupcakes according to the directions on the box, being extra careful not to bake them too long.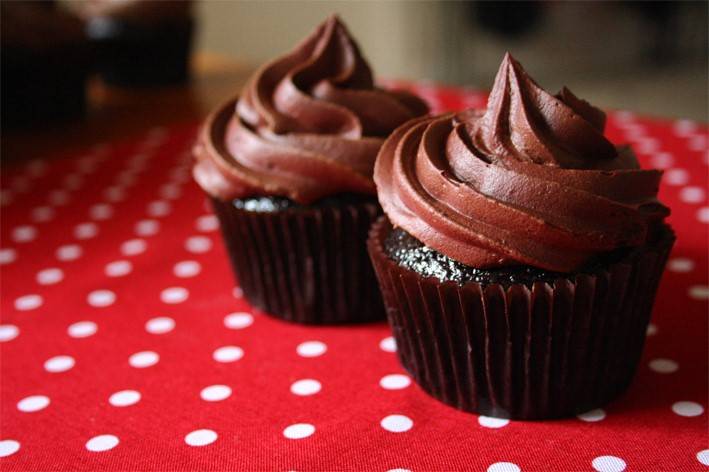 Making the Frosting
While your cupcakes are cooling, use a large spoon to put your frosting in a mixing bowl. Add 1/2 a cup of the caramel ice cream topping and a teaspoon of salt. Mix it until it's completely blended. The frosting will be slightly thinner than it was when you started, so place it in the fridge to cool until you're ready to frost your cupcakes.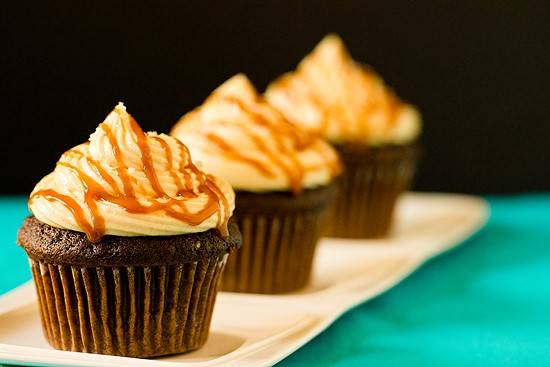 Putting it All Together
Using a butter knife, cut a small slit in the top of each cupcake. Then, use your fingers to hold the cupcake open slightly as you pour a small amount of caramel from the bottle into the center of the cupcake. Frost the cupcakes with a butter knife, using about a tablespoon of frosting on each cupcake.
Once you've frosted them, drizzle a bit of chocolate topping over the frosting, and follow with a small amount of caramel topping as well. Then, add a few pecans to the top and you're done. These cupcakes are absolutely delicious and taste like they were purchased at an upscale cupcake boutique. But, they're easy to make and super inexpensive.