Shopping for bridal shower favors for a springtime shower is a part of the fun of planning a shower. Favors can bring a nice touch to a wedding shower and give your guests something meaningful to take home. Here are some bridal shower favor ideas to consider if you want your springtime shower to be extra special.
A fun part of planning a wedding shower for a friend or family member is searching for bridal shower favor ideas. Wedding shower favors bring that extra special touch to any shower occasion, and when the event takes place in the springtime, there are countless bridal shower favor ideas to choose from. Spring brings with it a myriad of color choices and themes to work with, so your bridal shower favor ideas are endless.
Check out any of these bridal shower favor ideas to make your springtime shower event extra special:
Calla Lily Design Candle Favors—Something about calla lilies just ooze springtime. These candle favors feature a soft, elegant, feminine lily design and can dress up your place settings or enhance your decor to bring a mediocre springtime theme to a fabulous one.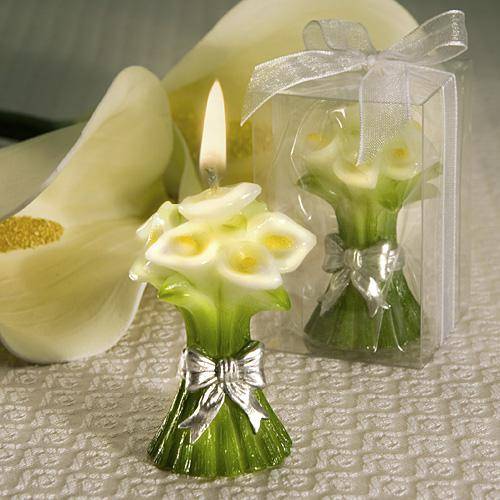 Topiary Photo Place Card Holders—Topiary bridal shower favor ideas are always nice for springtime showers because they represent the essence of an outdoor garden. Use these place card holders to bring the outdoors inside and give your springtime shower a garden-party feel.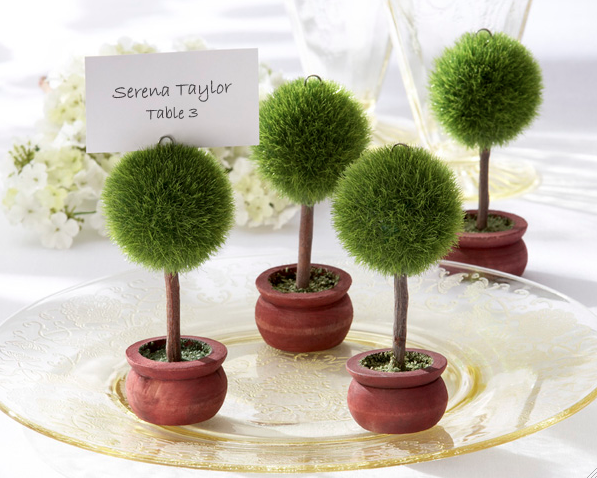 "Meant to Bee" Honey-Scented Beehive Candle—The pretty color of this candle alone is a great reason to consider using this bridal shower favor idea for a springtime shower. A little mix of something sweet and a whole lot of color, the "Meant to Bee" Honey-Scented Beehive Candle is as practical as it is full of springtime flair.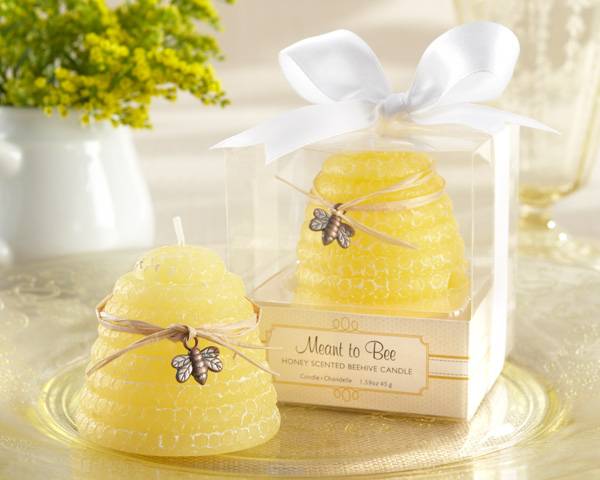 "Butterfly" Silver-Metal Bookmark with White Silk Tassel—Since springtime is all about gardens, fresh blooms, and butterflies, you can't go wrong with this butterfly-themed bookmark. It is packaged beautifully, so it makes a nice keepsake and provides a flattering presentation with your table place settings at the same time.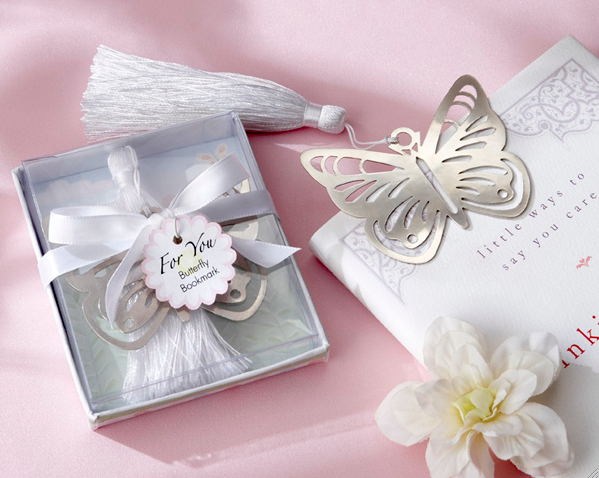 These are just a few examples of the many bridal shower favor ideas to choose from to make your bridal shower a special springtime event.