If you're doing a totally DIY wedding, one of the biggest things for you to conquer will be the menu. One great option is to go with a dessert and coffee wedding menu. Everyone loves dessert and coffee, and it's not expensive or difficult to create.
Desserts
The greatest thing about this is that you can create many of the desserts in advance so it's easier for you to do everything yourself. Charming platters of cookies, sliced dessert breads (like banana nut bread and apple cinnamon bread), various cakes, mini pies, and fudge are all great ideas for the dessert table. Add a server to each dish and stack mini china plates, napkins and flatware on the side of the table.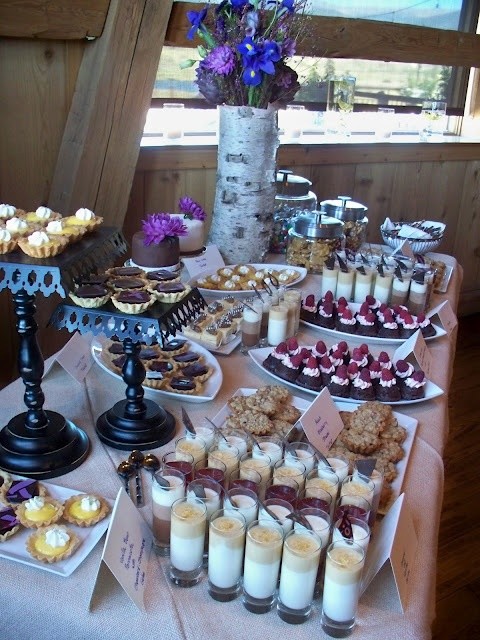 Coffee
For the coffee table, you should include caffeinated and decaf coffee, as well as hot tea for those who wish it. Caraffes are the best way to keep liquids hot and keep the table looking pretty. China cups and saucers can be stacked to one side. A wonderful addition to the coffee table is a variety of flavored creamers and sugar options. Shakers with slivered chocolate, cinnamon and nutmeg are also great ideas.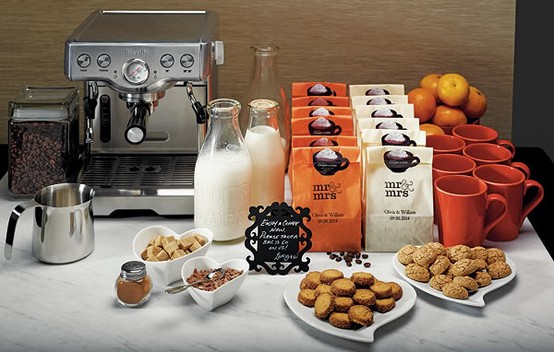 Other Options
You may want to add other options for guests who wouldn't choose coffee or tea. For instance, hot chocolate is always a winner and the table can include mini marshmallows and flavored syrups. Bottles filled with milk and placed in an iced barrel is a great idea for the dessert table, as well. This way, you can ensure that there's something for everyone!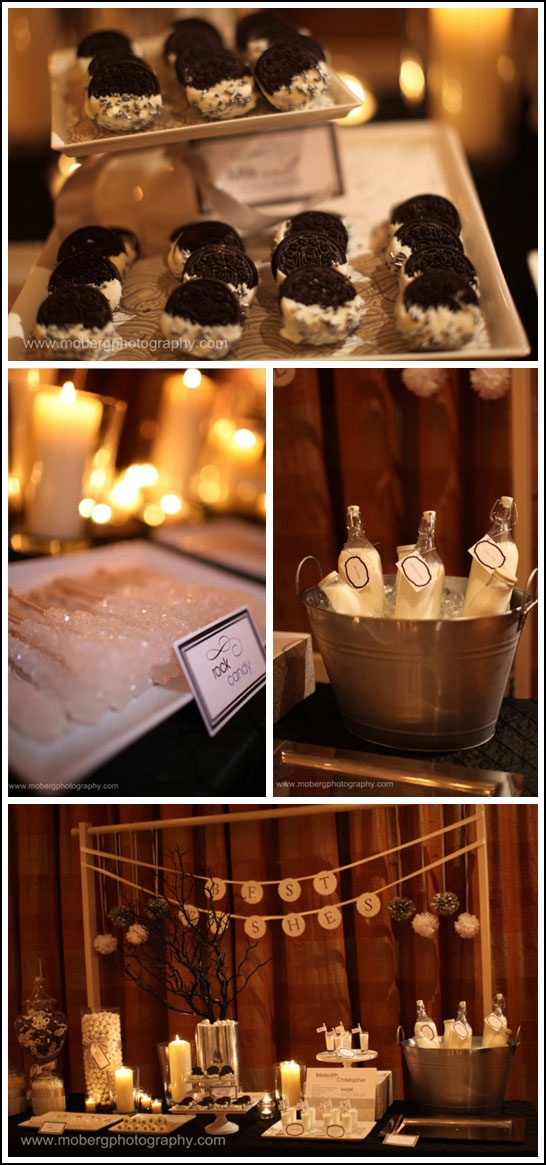 Let these ideas inspire you to create the most beautiful and fun wedding coffee and dessert bar!