Orange is such a beautiful, perfect color for summer. If you've been trying to find ways to incorporate orange into your wedding, you've come to the right place. These fun ideas may inspire you when planning your orange summer wedding.
The Cake
A little orange goes a long way in this case. A white wedding cake features ombre orange half circles as design around the tops of the tiers. It is a fresh and bright cake that is absolutely beautiful! Orange filling or cake is a perfect addition to this idea.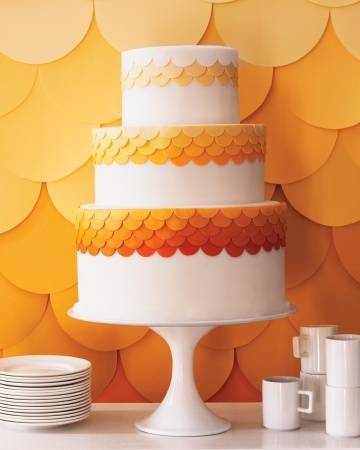 Sweet Table Décor
Use this amazing table décor and allow your guests to take home a sweet treat at the same time! Clementines are lined up down the table as a sort of "runner," and flowers are tucked into them. It's a sweet idea that is unique and fun.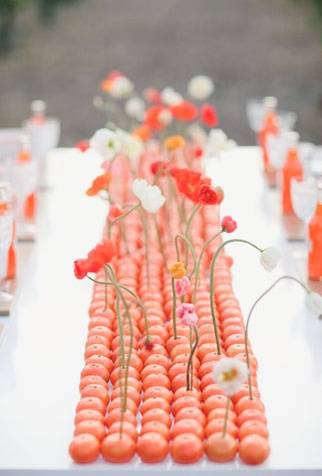 Flowers
Use large orange blossoms in your centerpieces and accent with coordinating colors. White and yellow both look fantastic with orange, and there are lots of smaller blossoms in these colors that will accent your orange flowers well.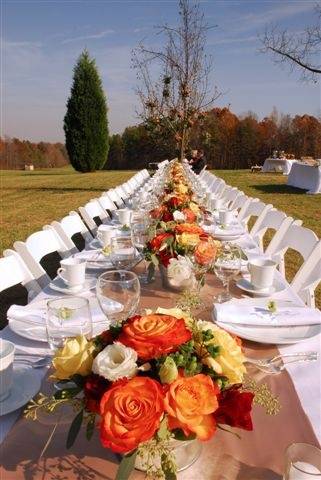 Soft Orange Dress
You can even go with orange for your wedding dress if you want! Check out this beautiful, pale orange wedding dress. It's accented with gold embroidery and orange blossoms and is perfect for the summer bride. If you don't want to go that far, simply add orange accents to your white dress.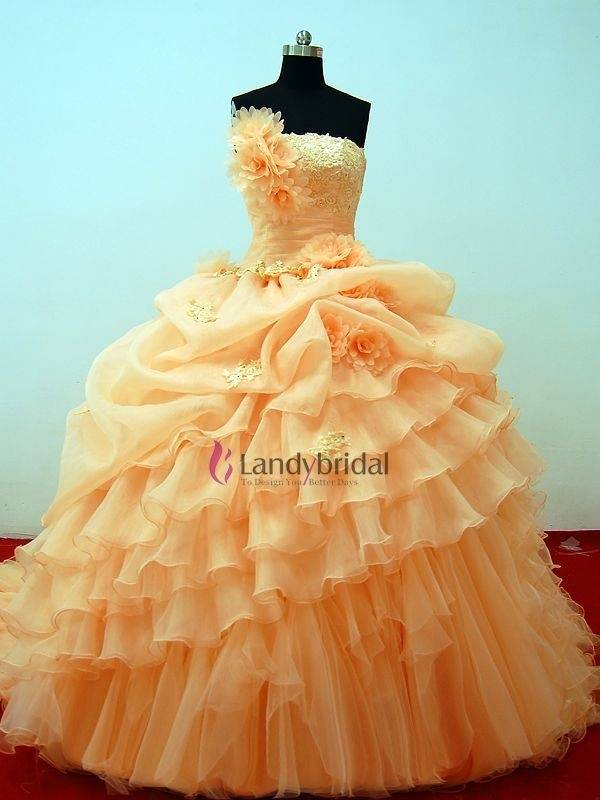 These ideas are perfect for an orange summer wedding. Take the time to look through pictures and you're sure to find even more fun orange wedding ideas.