If you're inviting children to your wedding reception, you should get prepared to serve them something different from what you'll be serving the adults. While the main dish will probably be fine, children are going to want something exciting and fun! Why not whip them up a few edible teacups? They will have a ton of fun while enjoying a sweet treat. Here's how to create them:
What You Need
For each teacup, you'll need one shortbread or butter cookie of your choice, an ice cream cone, sour rings, a bit of icing and some little candies to put inside the cup.
How to Create Them
Start by cutting the ice cream cone in half where the skinnier bottom portion and the wider top portion meet. The wider top portion will be used as the cup part of the teacup. Using your icing, create a ring on the shortbread cookie and place one of the sour rings on top. Next, create another ring of icing and place the top part of the ice cream cone on the sour ring.
You can then cut one of the sour rings in half and using a little icing, stick it to the side of the teacup for the handle. Voila – you're done! All you need to do now is put a few pieces of candy inside the teacup and you're all ready to go. You can experiment with the process and use things like melted chocolate, sprinkles, etc.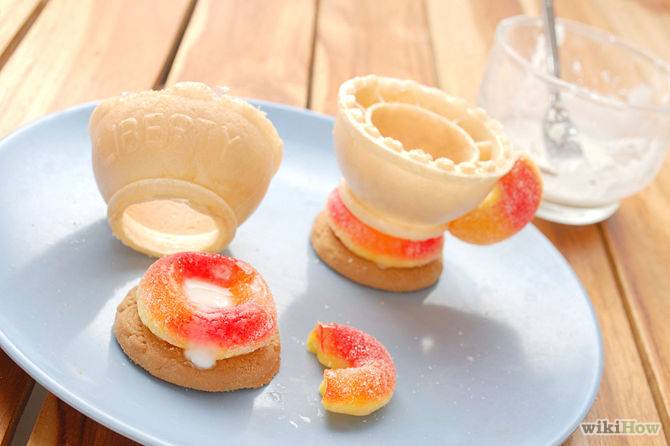 This is a lot of fun and the kids at your wedding reception are sure to absolutely love it!