For a unique and fun idea that is similar to the guestbook alternatives so popular today, the "Bride and Groom Bucket List" is super fun! It's also fairly easy to create. Here's how it's done: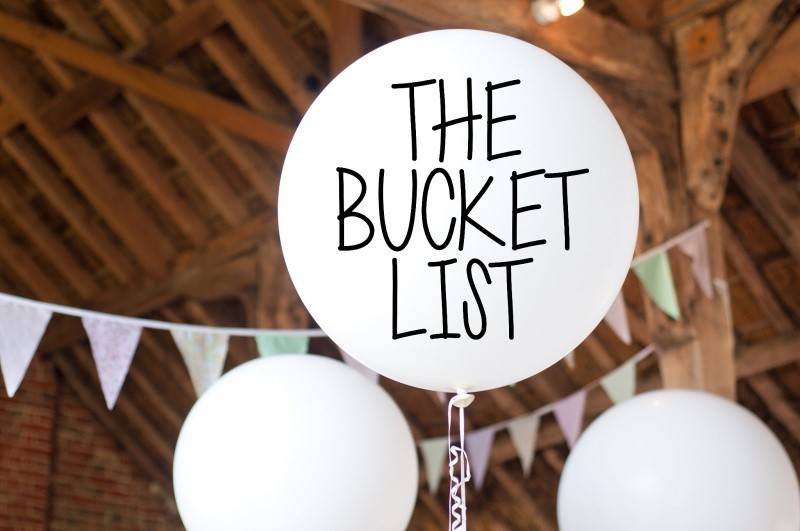 What You'll Need:
–          Sign for instructions.
–          Cards for guests to write on.
–          A box or container to store the cards.
–          Pens, markers, etc.
How it Works:
On the sign, you'll want to write the instructions for your guests. The point is for them to give you and your future husband wonderful "bucket list" ideas, or things for the two of you to do during your marriage to strengthen your love and bond. The instructions can be something like this:
"Write down a "marriage bucket list" activity that Bride and Groom can do together to strengthen their bond and love!"
Or, you can come up with your own wording for the sign, as long as it's something brief that explains the idea clearly to your guests. The guests will then take a card, write down their idea, sign their name and place the card into the storage container.
On days when you want to have date night, or when you are looking for something to do, you and your husband can go through the "bucket list" ideas and complete them. Each time you've completed an activity on the bucket list, send a picture of the two of you doing the activity to the couple or person who suggested it!
This is a fun and clever idea for brides and grooms, and it can really give you some incredible ideas for activities to do during your marriage.