Hair fascinators are gorgeous and reminiscent of fancy 1920's weddings with elegant brides and beautiful dresses. They're coming back in style these days and are perfect for the modern bride with a sentimental heart. Check out some of these beautiful bridal hair fascinators for inspiration!
WishPiece Elegant Hair Fascinator
This beautiful hair fascinator features a birdcage veil, hand-beaded lace and vintage millinery leaves. It's so elegant and beautiful and it works very well with a simple, streamlined wedding dress. It's great for themed weddings or traditional weddings and looks lovely against dark hair.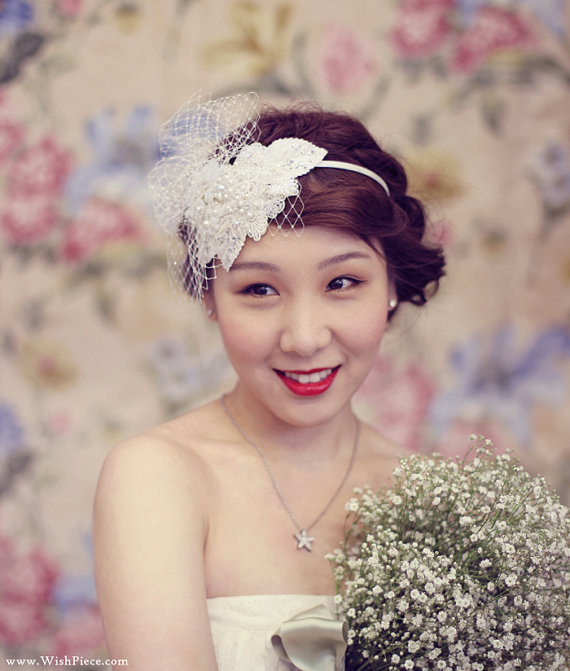 HairBowsWonderWorld Whisper on a Breeze Fascinator
This elegant pink flower fascinator is very romantic and perfect for a vintage style wedding. It works well with any hair color and against simpler, softer wedding dresses. Created from 100% silk, hand cut petals, this flower features a gorgeous center of cultured pearls, skeleton leaves and contrasting guinea feathers.
MarissaFleur Rustic Bridal Fascinator
This gorgeous fascinator is perfect for a rustic wedding and is made from air dry clay. It features a bold center that contrasts well with the delicate petals and it won't rumple or fray like some fabric fascinators will. It's perfect for dark hair, but would look lovely with any hair color.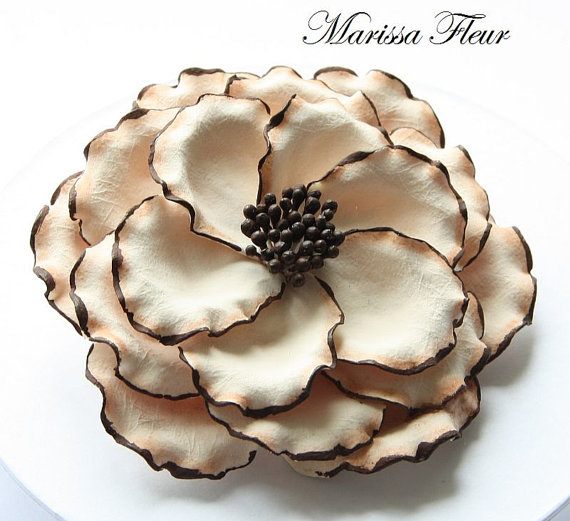 SLJBridal Cherry Blossom Fascinator
This elegant fascinator features a birdcage veil and is dotted with beautiful cherry blossoms. It's absolutely perfect for a themed wedding and works well with a simpler dress, especially if the dress features pink accents.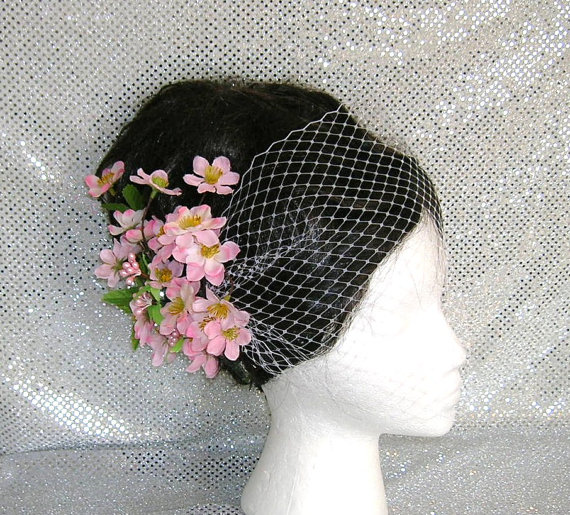 Use these gorgeous fascinators as inspiration when coming up with the perfect bridal hair for your bid day.