Gasp! You don't want a wedding cake? Many couples have adopted the new trend of choosing an alternative to wedding cake. Whether you're health-conscious or for whatever reason you can't eat cake, there are plenty of fantastic alternatives. Here are just a few ideas that might please you.
Wedding Pie
If it's a simple matter of just not liking cake, switch to wedding pie! Your baker can help you choose something delicious and beautiful. Plus, your guests will still be thrilled with the delicious dessert.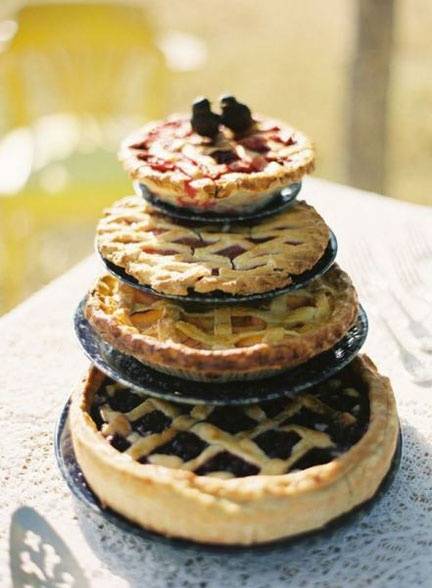 Fruit Tower
A large fruit tower can be a great alternative to a wedding cake. You can add your favorite fruits. If you still want to provide desserts for your guests, you can do so on a smaller scale.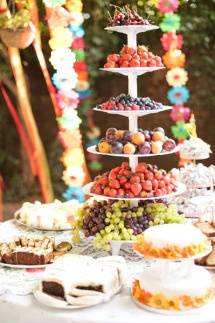 Rice Krispies "Cake"
If you don't like cake, why not have a rice krispie treat cake? It's still beautiful and although a little unique, can make a great alternative for cake. Plus, you can do a lot of different things with these treats, including covering them in chocolate or fondant if you want it to look a little more like a wedding cake.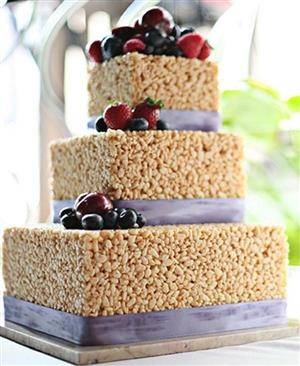 Donut Tiers
Create beautiful and fun donut tiers for your guests if you don't want a traditional wedding cake. You can add different flavors so there's something everyone will love.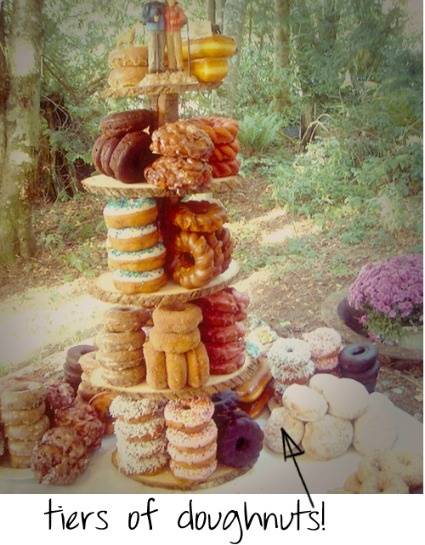 These sweet ideas are great wedding cake alternatives and are sure to please your guests just as much!