So, maybe wedding cakes just aren't your thing. But you still need a delicious treat to serve your guests and act as the centerpiece for your wedding reception. Here are some great and beautiful alternatives to traditional wedding cakes.
Cake Pops
Cake pops are super popular right now and most bakeries are creating them for birthdays and other celebrations. Not only are cake pops easier to serve at your wedding reception (each guest can simply take one or two), but they can be just as beautiful as a traditional wedding cake.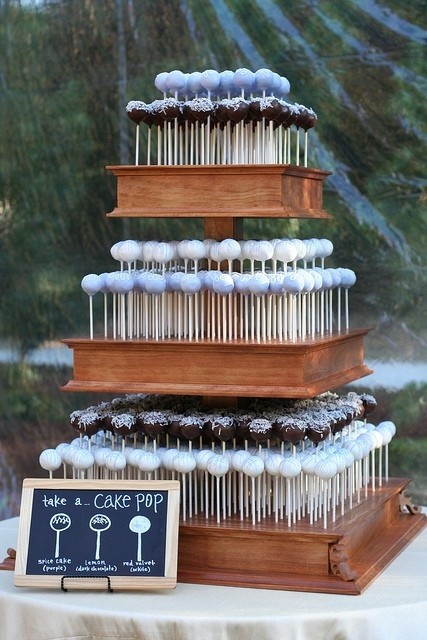 Wedding Pies
If you love pies but don't care much for cake, provide a wedding pie for your guests. Your local bakery can create it for you easily and you can feature different pie flavors, such as cherry, apple, pecan, peach and more. You can also decorate the wedding pie much like a wedding cake, with a topper and all!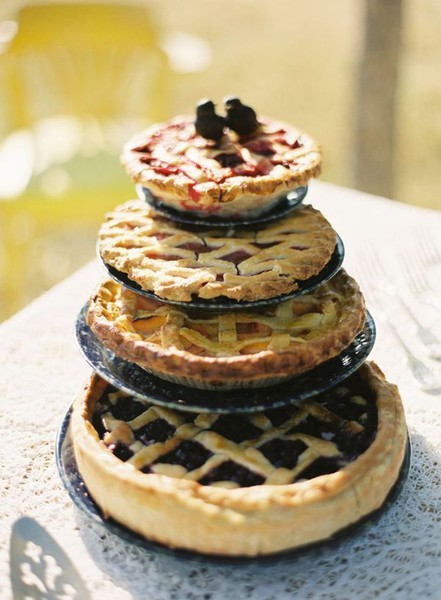 Strawberry or Fruit Tower
Provide your guests with delicious fruity treats and skip the whole wedding cake idea completely. You can have your bakery provide you with this stunning fruit tower, or you can create it yourself with craft foam and small skewers or toothpicks. It's beautiful and delicious.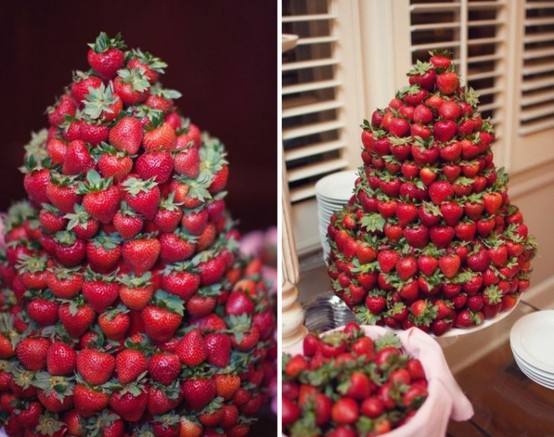 Donut Wedding Cakes
They're delicious, and now they're beautiful. Donut wedding cake towers are becoming more popular. It's an easier way of serving "cake" to your guests and they're great for couples who don't care much for cake.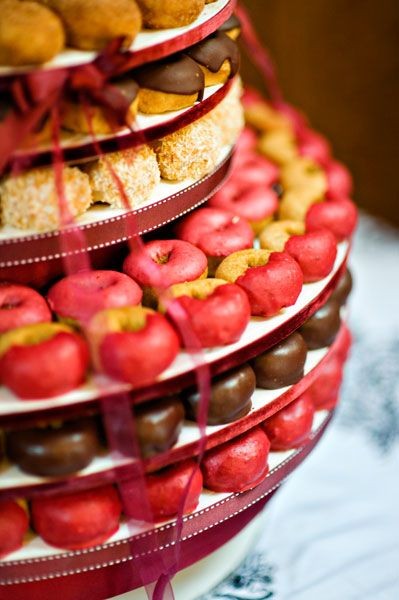 Macaron Wedding Cake Tower
These delicious French treats make a beautiful tower for your wedding treat, and are available in a huge variety of colors and flavors. They're sure to be a big hit at your wedding reception.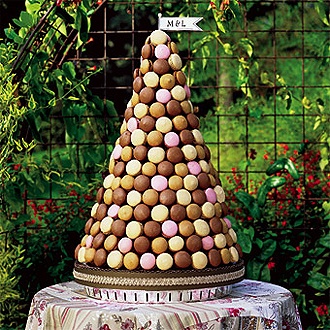 You can use these fun alternative wedding cake ideas or use your imagination to come up with your own ideas.