When proposing we really want to make a good impression not only with an indestructible plan that includes a gorgeous setting but also with a gorgeous ring that will make her say yes with no hesitation. But oftentimes we worry that if we don't buy a diamond ring that will cost a fortune, the person we are about to propose to will be disappointed. In the era of the internet the options are endless. And so are the prices. This post will show you that you don't need to break your wallet to make your loved one feel special and worthy of spending the rest of their life with you.
Moonstone ring is perfect for all those hopeless romantics that love to spend nights by the fireplace staring at the stars and moon and watching Casablanca for the third time in a row. Might sound a bit cliche but there is no life without love right?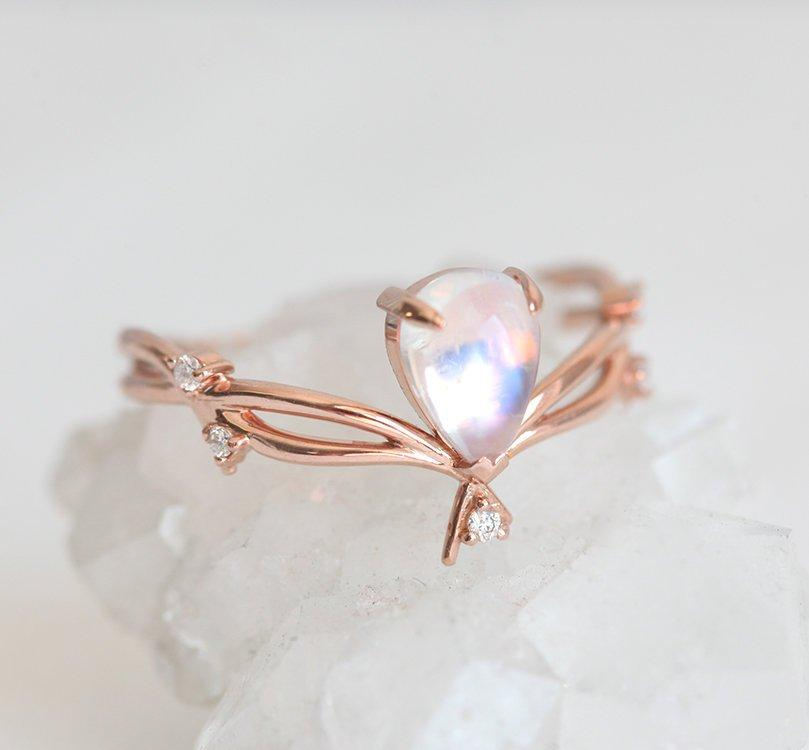 Probably one of the more popular stones for an engagement ring is sapphire. But usually sapphires are (because of their popularity and quality) also very expensive. That of course depends also on the size of the stone and color and many other things. But that doesn't mean you can't get a decent sapphire engagement ring under $1000.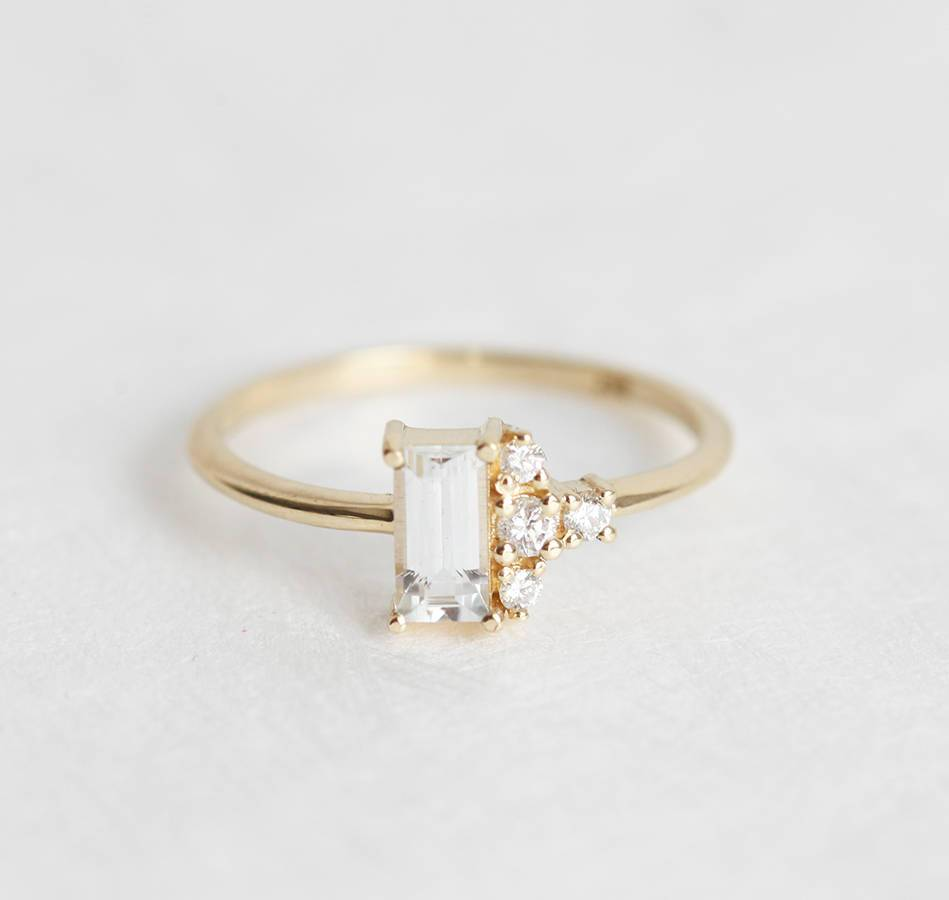 If you are one of those people that like stones that change color depending on the setting, you would love an alexandrite ring.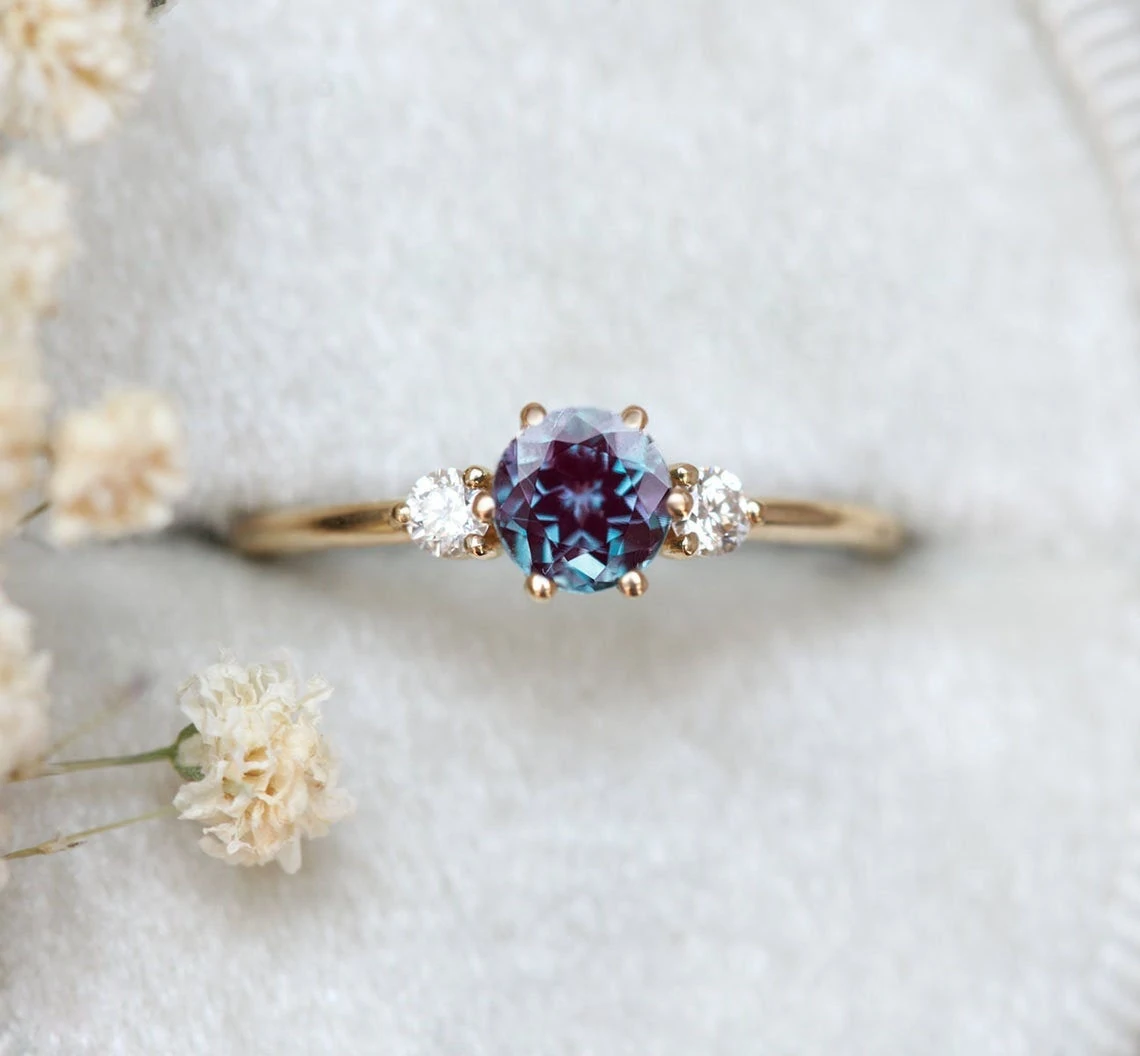 Another on trend alternative to a pink diamond ring is a morganite ring. This feminine stone with pink hue and high shine will take your breath away every time you look at it.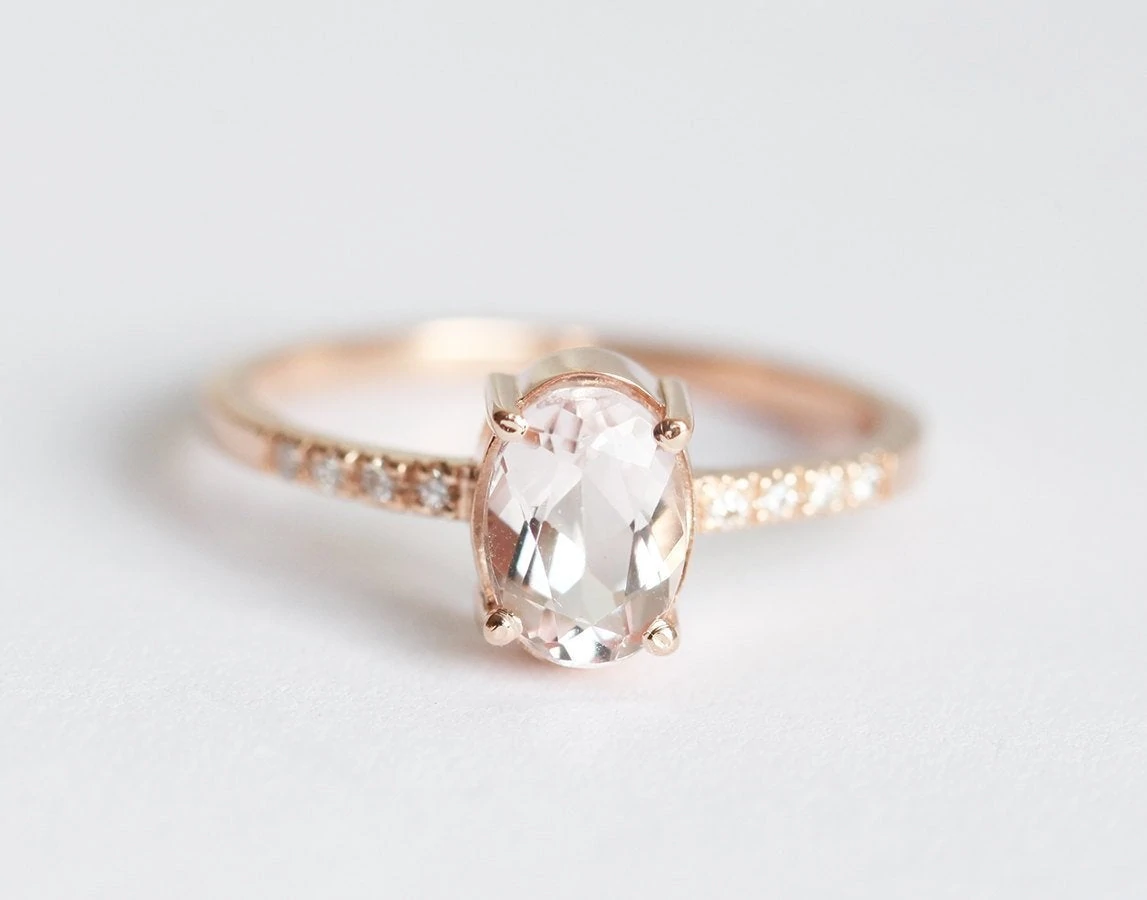 If standing out from the crowd is not a problem for you, an opal engagement ring will be perfect for you. Also known as the birthstone of the month of October, opals bring confidence, healing, and faith back into your life.