There are the nay-sayers that promise you'll regret spending thousands of dollars on your wedding, and then there are those that say you only live once. If you're of the opinion that a huge, extravagant wedding is worth it, then you're going to love these pictures! Check out these 8 extravagant wedding pictures that will leave you drooling!
The Entrance
This giant floral peacock greets guests near the entrance of this wedding venue.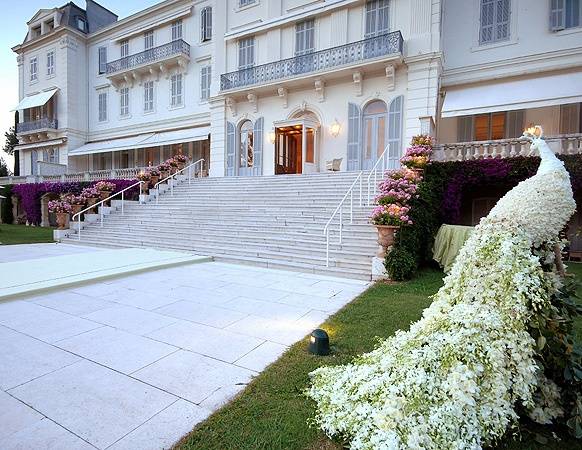 A Gazebo Fit for a Princess
This amazing gazebo features tons and tons of fabric, three chandeliers and look at that…more floral peacocks.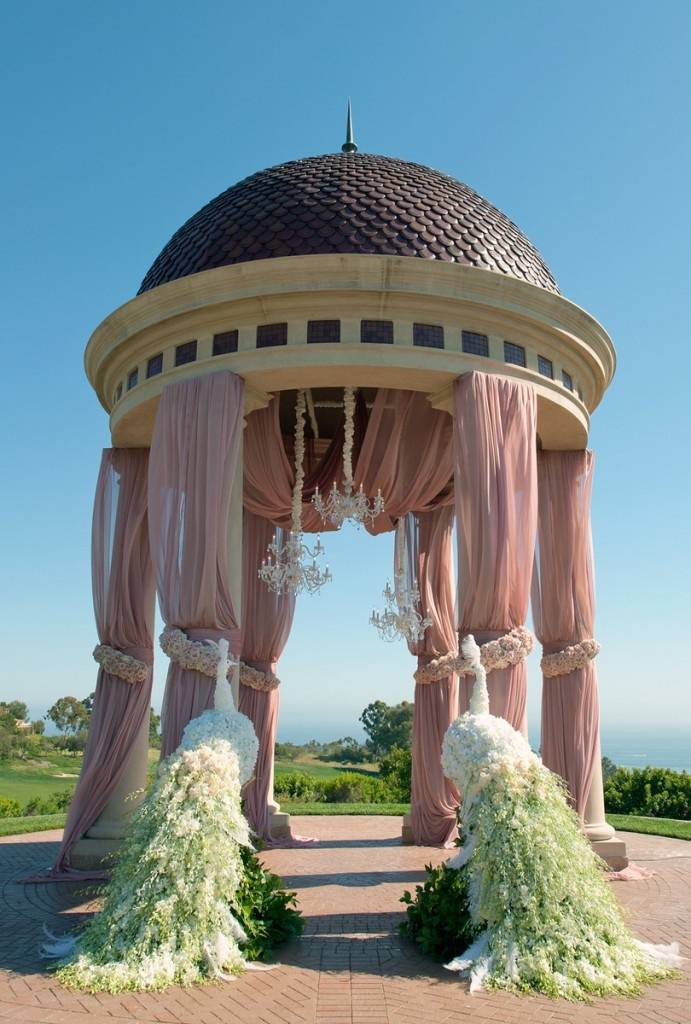 Fairytale Cake
This 8-tier, fondant cake is absolutely immaculate. It features exquisite piping work and dozens and dozens of fresh, pink roses.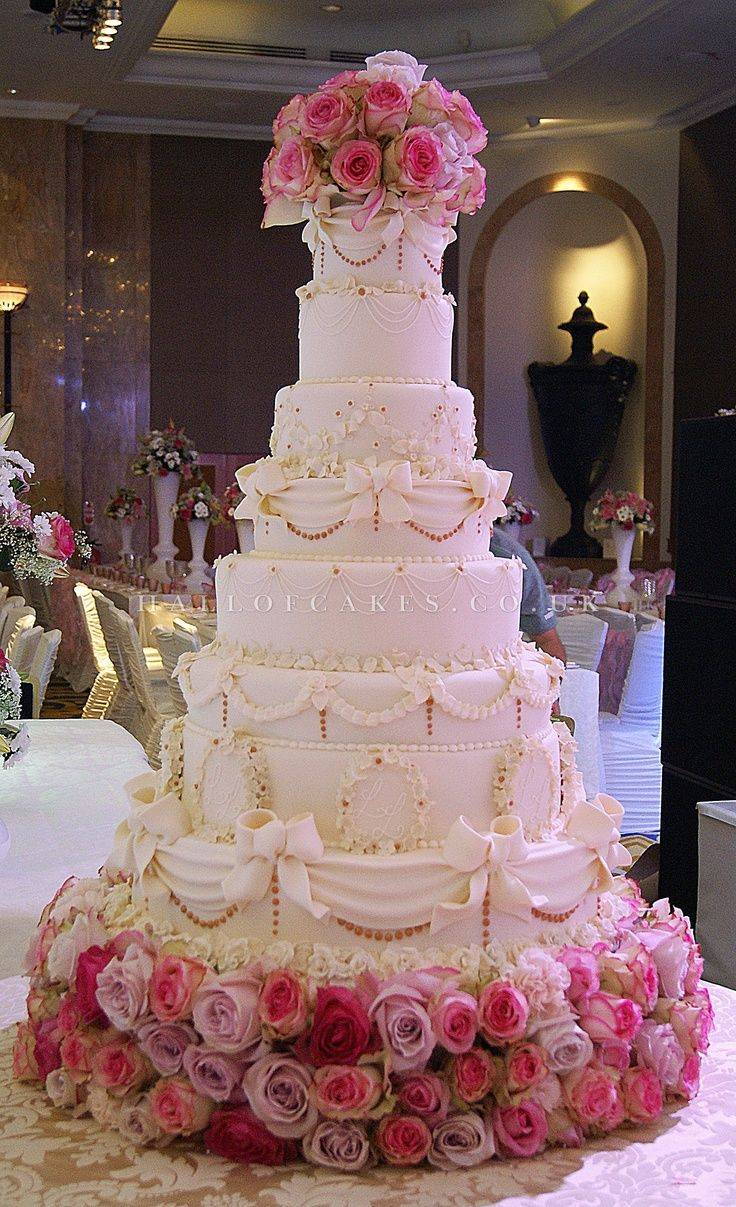 Cocktail Hour Tent
This beautifully-decorated and softly lit room isn't the wedding venue; it's the cocktail hour tent!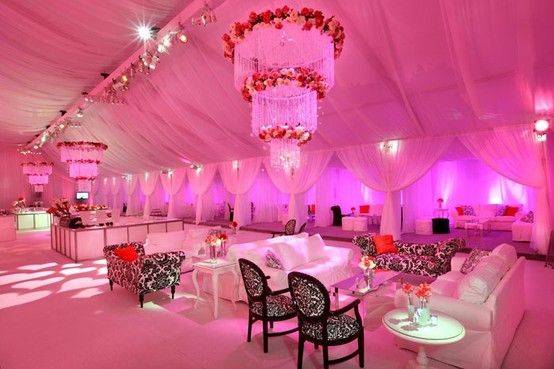 Speaking of Extravagant Weddings…
This one doesn't even need an explanation.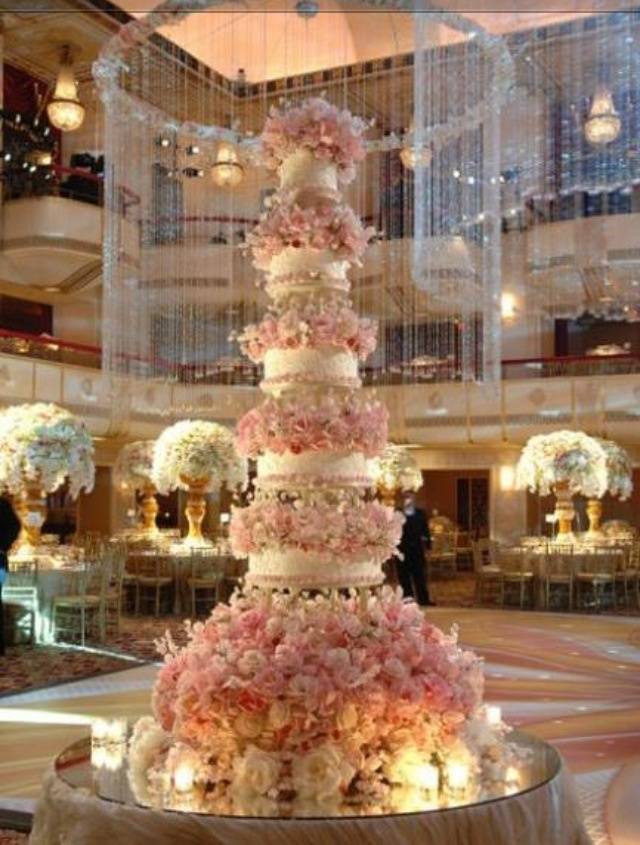 Flower Bedecked Chandelier
This amazing chandelier is absolutely huge and so beautiful.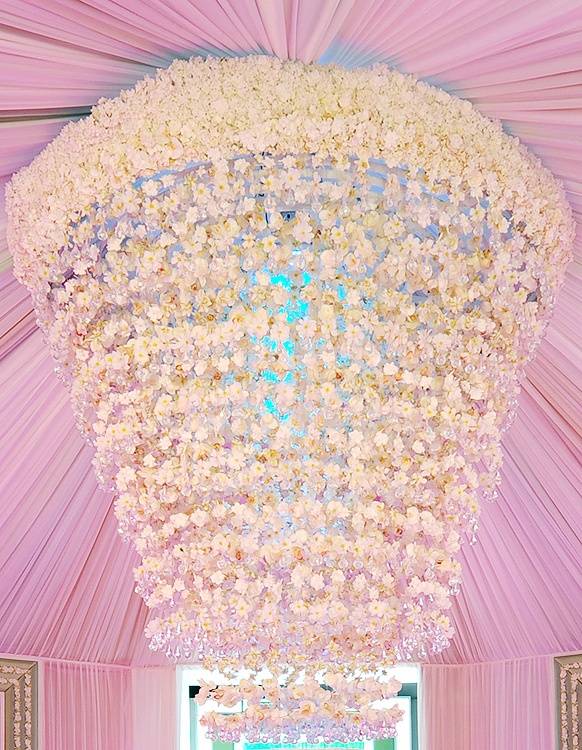 Wedding Décor
Check out this amazing and extravagant wedding décor. Not only are there floral swans, but massive chandeliers above every table.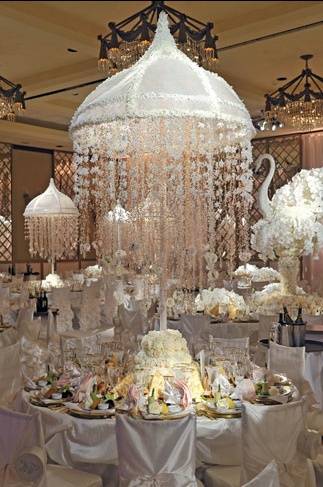 Royal-Worthy Décor
These cathedral ceilings, draped fabric and amazing tablescapes absolutely scream royalty!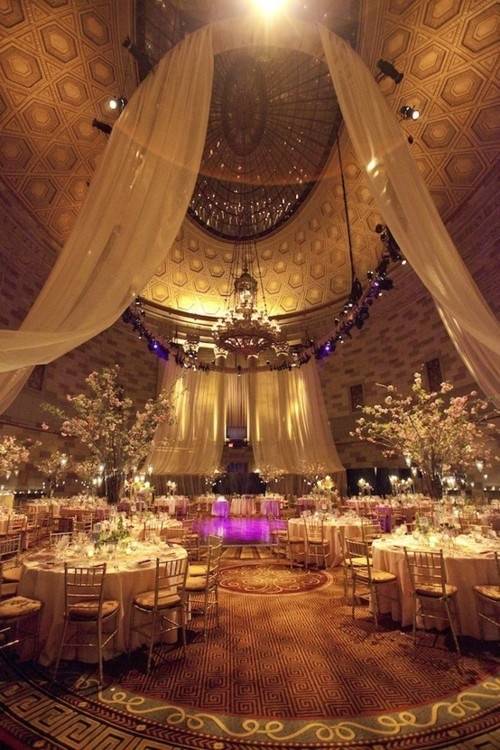 If you're not drooling yet, you are one strong woman! Will your wedding be an extravagant, glitzy affair or a charming, intimate event?
Featured Photo Source: www.100LayerCake.com